Here at Quail Egg Recipes, we are very passionate about healthy living. That's why we advocate for delicious and nutritious food. For this reason, we consider ourselves part of the global movement that promotes natural foods and healthy diets. Our contribution? The growing collection of quail egg recipes suited for all tastes!
We focus on delivering three main things in each of our recipes: great taste, good nutritional value, and healthy ingredients. We believe this is the perfect trio for a well-balanced diet. Our aim is to seduce your senses while keeping you healthy.
On our website, you will find a wide range of recipes: from hearty main courses and snacks to salads, desserts, and breakfast smoothies! No matter which meal you choose to prepare, you can rest assured that Quail Egg Recipes is the perfect way to implement healthy eating in your daily routine!
Our website is a valuable collection of simple and easy-to-make recipes that all share the same key ingredient: quail eggs. We have a vast collection of dishes for breakfast, brunch, lunch, dinner, and in-between snacks. Our recipe repertoire ranges from simple, 5-minute ideas to more complex mouth-watering dishes and baked goods. In other words, there's something for everyone. No matter how experienced or inexperienced you are in the kitchen, we've got your back!
Each and every one of our savory quail egg recipes comes with a detailed preparation guide, leaving nothing to interpretation. This way, even the most amateurish cook can prepare our more sophisticated dishes.
However, what really sets Quail Egg Recipes apart from other cooking websites is our passion and focus on healthy living. Our recipes – even the complicated ones - are easy to follow, highly nutritional, and simply healthy. This makes it the ideal recipe website for anyone who wants a happy and healthy life!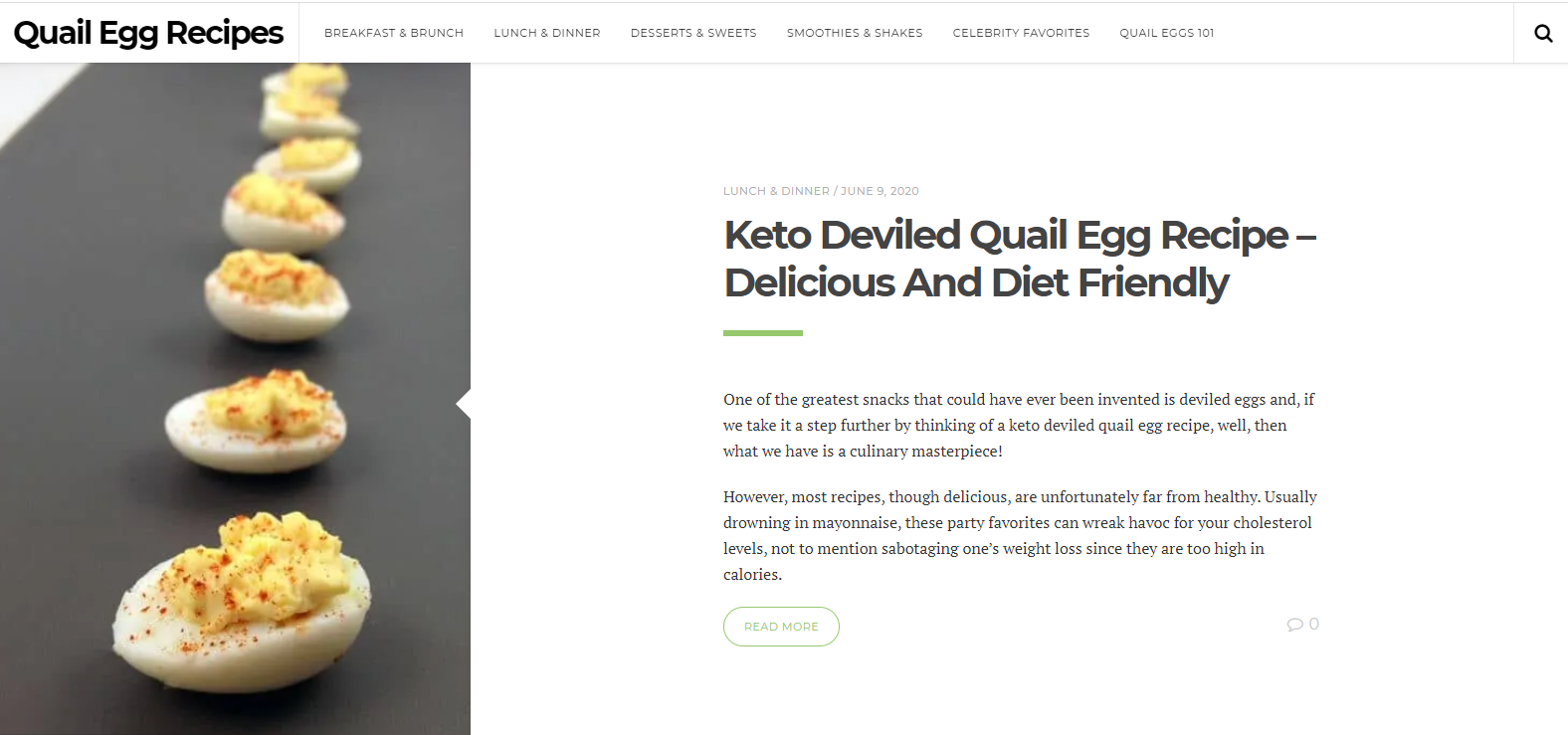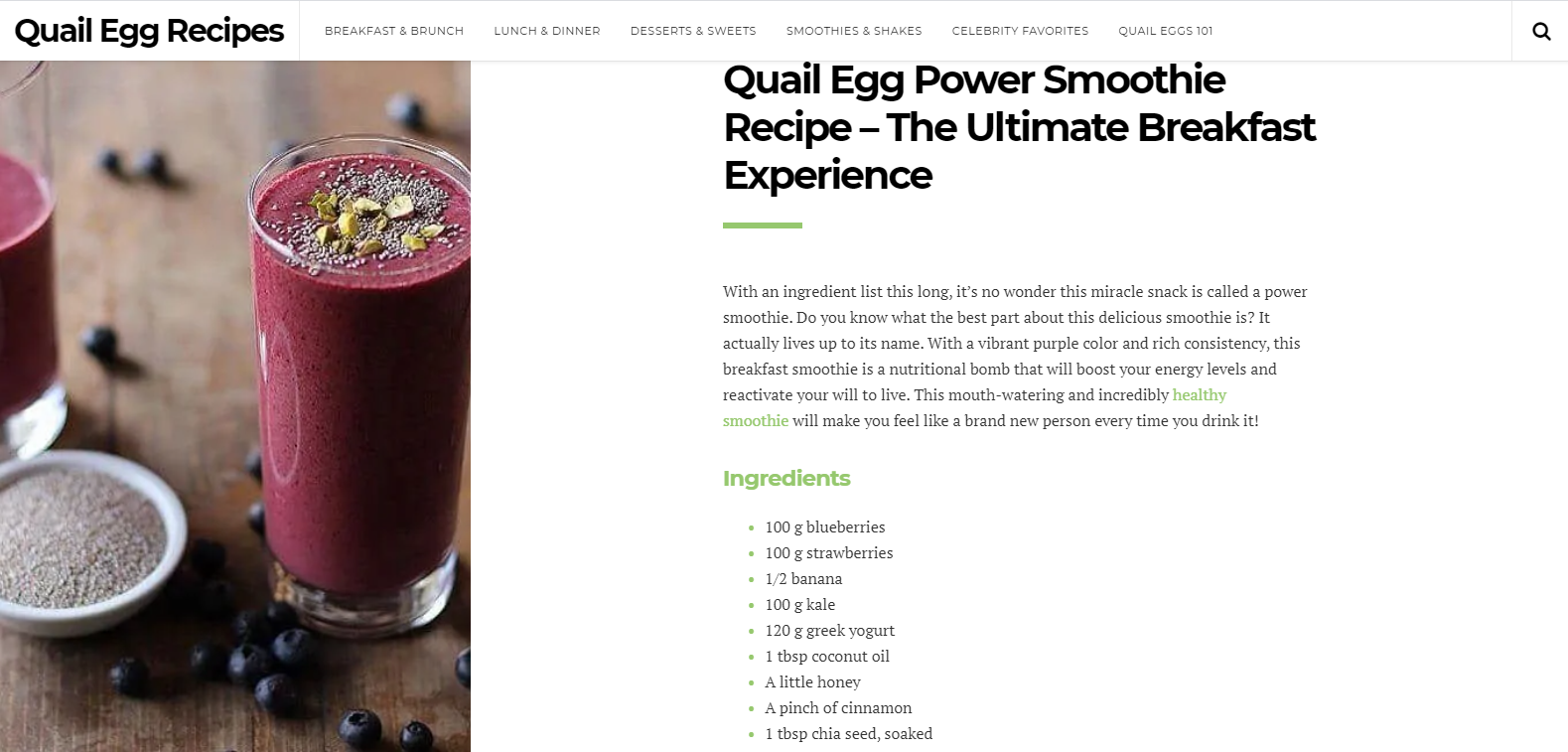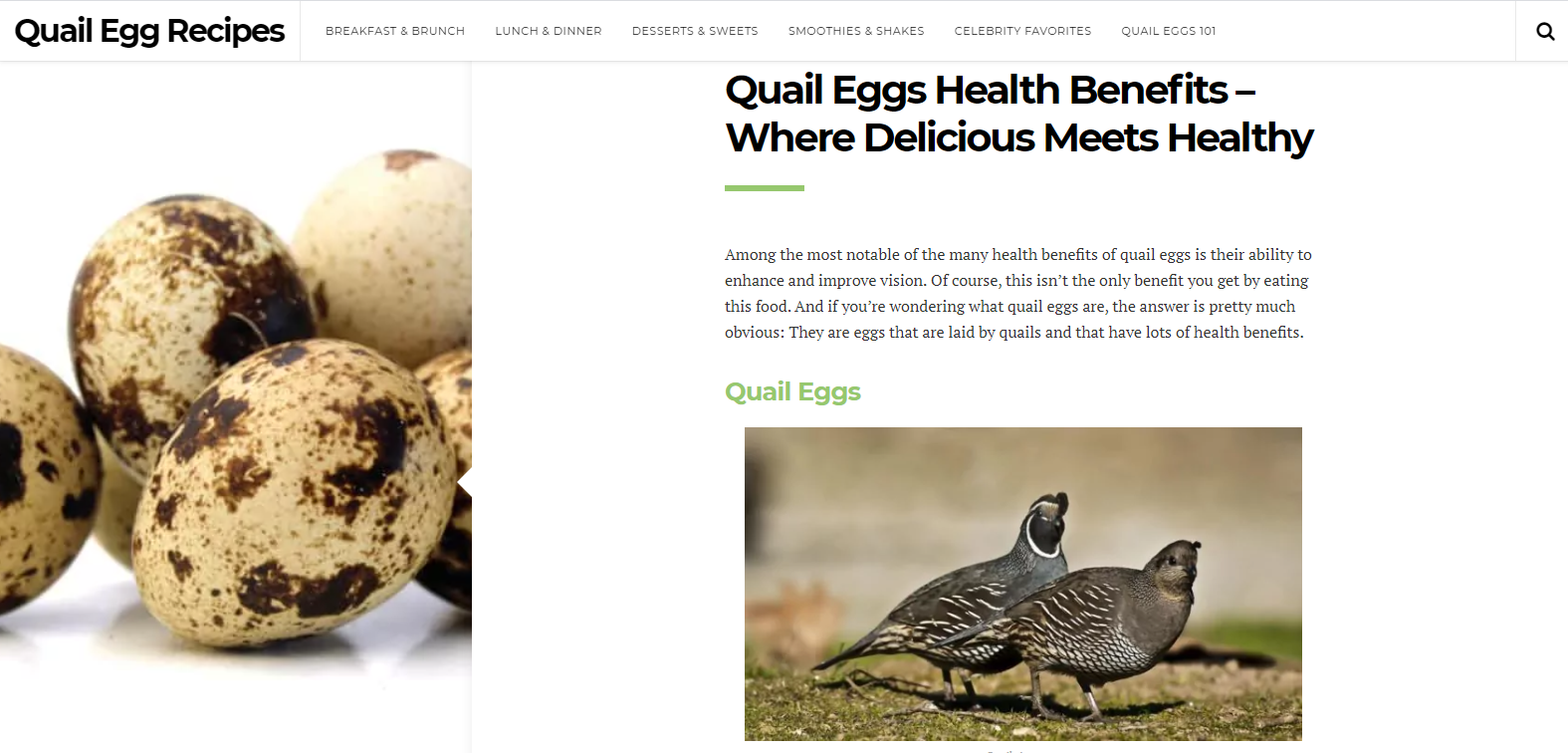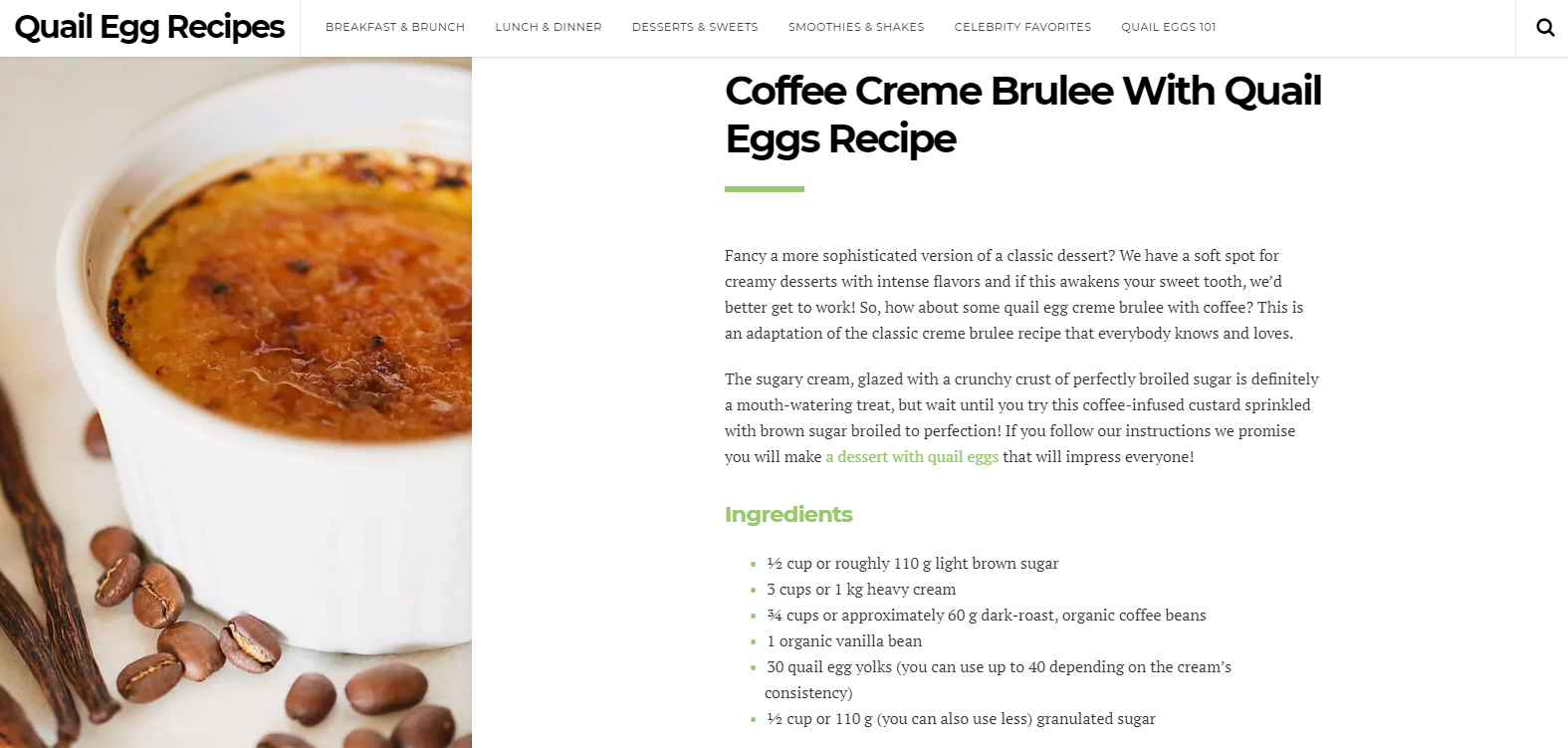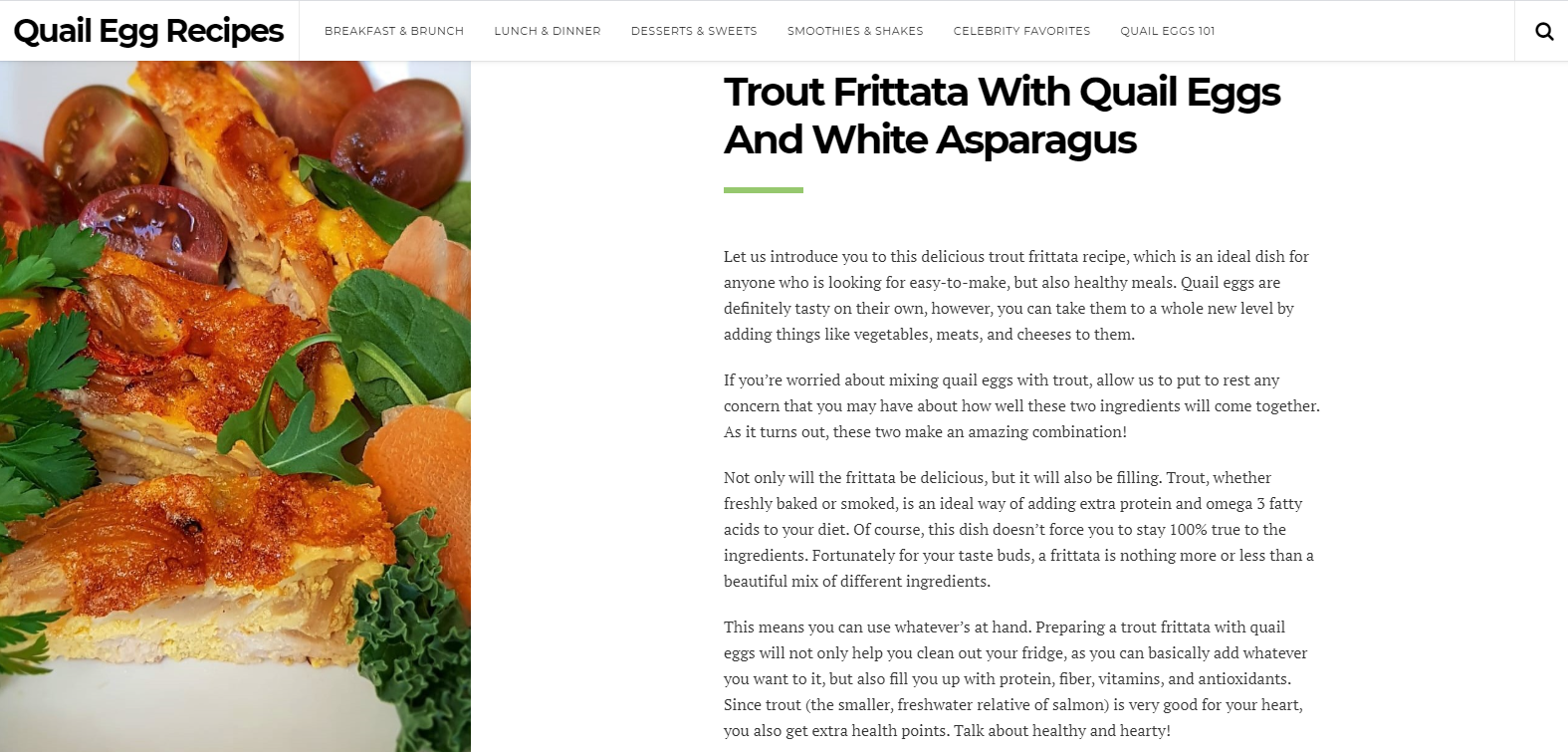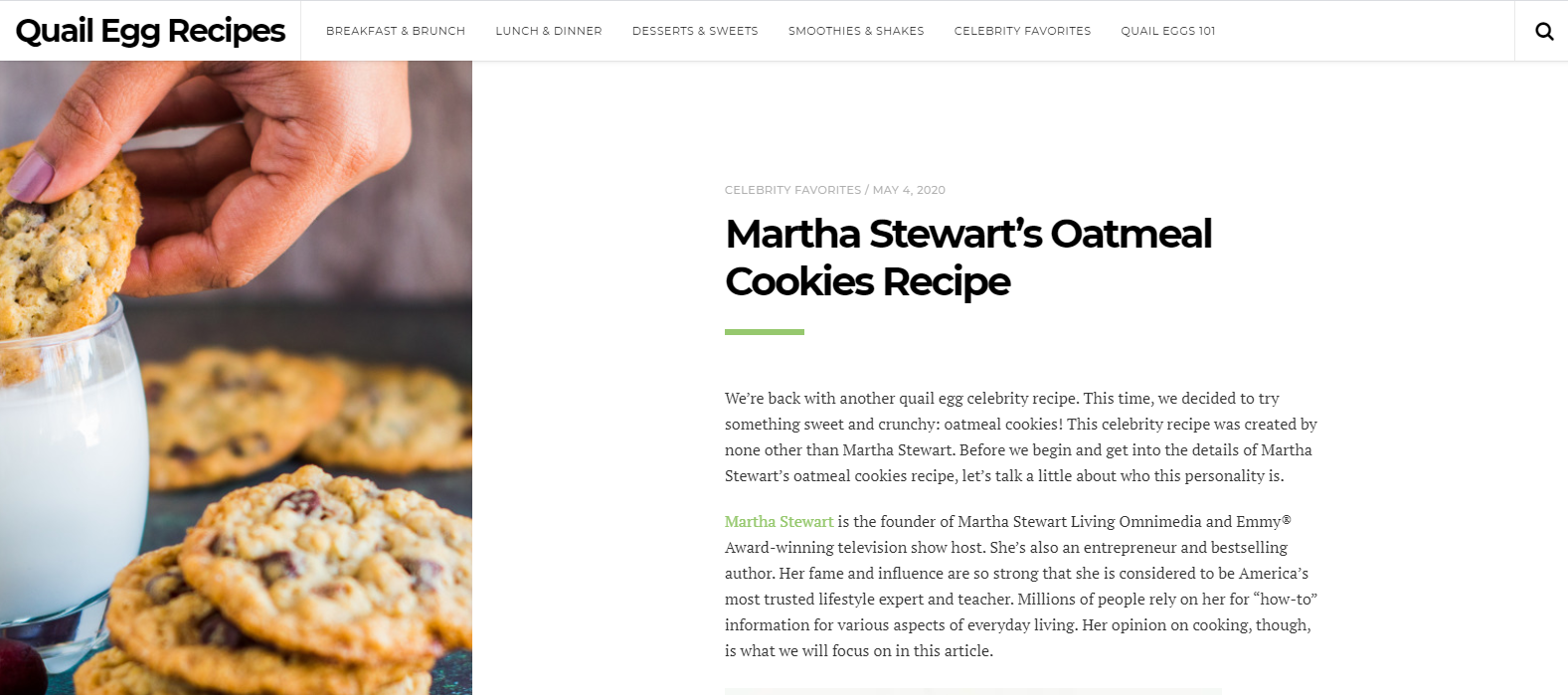 ---