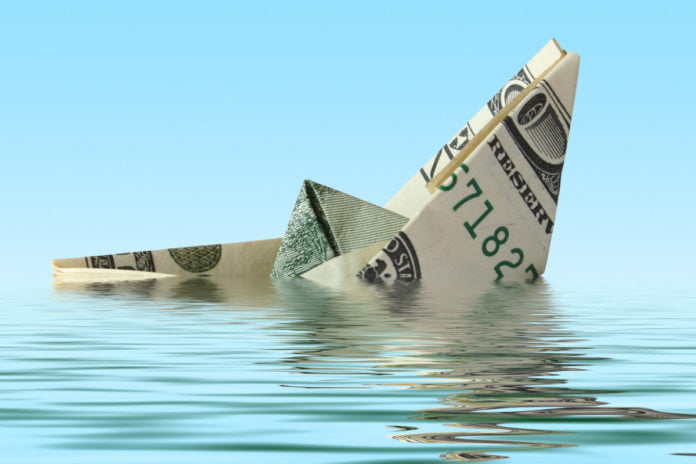 As a business owner, there was a time when you used to be able to secure a loan with someone you knew and discuss finance options in a bank. The circumstances today are a lot different and now it is not as easy to secure a loan.
If your finance has been approved and the criteria for lending is strict, then the terms for your loan may not be what you would have hoped for.
Entrepreneurs need many things to be successful such as dedication and tenacity. Finance has the ability to help move a company to the next level. Commercial finance is very important for businesses of all sizes.
What is Commercial Finance?
Commercial Finance is a business loan that is considered as a secured loan funded by a financial institution. It is used to build, develop, or purchase any property which is used for specific professional enterprises or trading purposes.
It can be used to secure finance against a wide range of business-related properties such as retail units such as shopping centres, pubs, restaurants, office spaces, leisure facilities, factories, and many more.
Types of Commercial Finance
There are several commercial finance options available. With the range of options that are available, this will ensure your business and property will be financed when you need it.
Loans:
You borrow a fixed amount of money and it is then paid back over time at an approved interest rate. They are normally applied to expand or invest in the business. They can be set to be short term or long-term loans and be either secure or unsecured against equipment, assets, or real estate. These loans also offer variable or fixed interest rates.
Property Finance:
Property finance is money that is borrowed and specifically used for property-related outcomes. If you are looking to purchase property or land for your business, then a property finance loan is a good option for you. A property finance loan can help your business grow and expand. There are various ways to pay back your loan such as interest-only repayments, principal interest repayments, or fixed and variable interest rates.
Line of credit:
A Line of credit (LOC), is where you have access to an agreed amount of funds which is arranged with your lender if and when you need it. Even though the money is accessible to you when you require it, you will only pay interest on the money you use.
You can also secure such borrowing against inventory, assets, and invoices. Line of credit is useful for businesses that require flexibility and accessibility.
There are several benefits associated with commercial finance
A wide variety of finance solutions are available
We briefly touched on commercial finance options so here are a few other options that are available to you.
Bridging loans:
This type of finance can complete the inadequate funding between deciding to get a mortgage and buying a property, it will keep things moving.
Sale and leaseback:
Sale and leaseback are selling assets to a lender outright which involves paying a fee on a monthly basis for continuous access.
Crowdfunding
There are several types of crowdfunding available, these include donations, right through to equity-based crowdfunding. Other types may be more suited than others, depending on your project.
Asset refinance:
Asset refinance is a secure loan that allows you to borrow against an asset you own to unlock the capital it represents and turn it into ready cash.
Invoice financing
This revolving credit facility lets you borrow against part or all your sales receivable, allowing you to access the capital locked in late or unpaid invoices.
More forgiving to fledging businesses
For a smaller business lacking a track record or assets that a bank requires to make lending viable, commercial finance presents a more feasible alternative. Small business owners who are looking for commercial finance will find themselves greeted with a wealth of options, each of which will suit a slightly different business outcome. By working with a reputable commercial finance company, you can be sure their advice will help your business.
Interest rates will be lower
Every lender is different and due to the competitiveness of the marketplace, interest rates will be a lot lower for commercial borrowing. The rate of interest can vary between finance types. With various solutions for borrowing, this will give you more time and options while browsing the market.
More forgiving to businesses with an adverse credit history
Not every company will have a good finance credit rating past, but your future success shouldn't be held back on this. Some banks may refuse to lend you money due to your credit history, whereas commercial lenders will often overlook the credit issue and look forward towards your future.
Short application process
Commercial finance generally takes a lot less time sorting the application process. The application process consists of filling in a form online and discussing the loan agreements and terms of the loan with your chosen finance company.
Quicker access to funds
In general, when borrowing from a commercial finance broker, there is a shorter time frame to gain access to the funds that you require. Many loan applications are approved within 24 hours.
The benefits of using a commercial finance broker
A fully independent broker should possess all the experience, contacts, and skills required to offer you the best package for your needs and help you to gain financial flexibility for your business. Finance brokers have flourished in recent years and offer the whole package solutions for what you need to make you thrive.
They will save you money and time
Many business owners are now outsourcing their financing to a specialist broker which in turn allows them more time to manage the daily running of a business. A broker will determine the best loan lender for your proposal, which means that they will find the lender for you a lot faster.
A broker will offer expert financial advice
The finance you think you need may not actually be the correct option, this is where a professional finance broker comes in to assist you. Instead of getting a loan, a broker can recommend a leasing agreement as a more cost-effective and suitable solution for your requirements. A broker can offer you expert guidance on all things related to finance. They have the experience and knowledge to discuss all the different options available to you so you always get the best outcome possible.
They will give you continued support
When your funding has been secured, a broker will then offer you support continually by helping you work through all the initial small issues and make sure your finance and funding work for you on a continuous basis. A boog broker should always on your side and work closely with you.
Commercial finance is something to take into consideration if you are looking to increase cash flow or expand and grow your business. The right commercial loan for you will depend on your business goals and unique needs.
Commercial brokers have expertise and industry knowledge that is required to help any business to understand their finance options. Using a commercial broker is the best way to ensure that you are getting the most value for your money. Brokers can see the bigger picture and will find you a suitable lender for your specific needs. A broker is always with you, from start to finish.