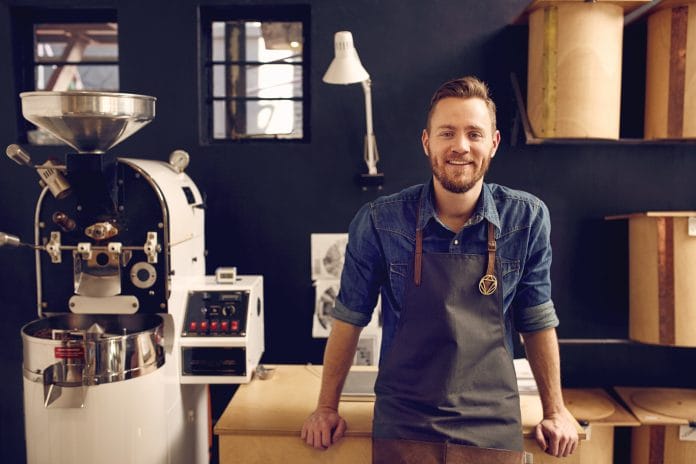 Every website needs some SEO attention. Even if we don't aim for the first rank for every keyword, we need to make sure that we maximize our content to rank on Google.
We can see very similar websites with a very different amount of traffic just because of SEO. There is no point in creating a website if people don't see it, right?
Hundreds of SEO tools exist in the market. And lately, because of tough competition in the SEO software industry, a lot of free stuff became available. You can now get a professional SEO toolset – for free. No real SEO background is needed.
Let me show you.
The building blocks of SEO
Briefly, let's go over what you need to do in SEO. We have four critical actions we need to make:
Keyword Research. If you pick the wrong keywords to aim for, you are doomed from the start. Common errors are to target keywords that no one is searching for or keywords that many people search for but are difficult to rank because of fierce competition.
Build backlinks. Those are the heart of Google's algorithm. You can't rank without them.
Optimize pages. Google's algorithms are robust, but we need to help them. Easy changes can help your page appear as the perfect source of information.
Technical. Some SEO work is technical. Don't let that deter you from doing SEO. Software can detect those errors and let you know what needs to be corrected. The fixes are relatively easy once you know what to do.
If you are new to SEO, try this easy SEO tutorial.
The Free SEO ToolSet
Now let me show you how we can cover each one of the main SEO building blocks mentioned above with a free tool.
Keyword Research
SheerSEO gives a free account for life, and their software has good keyword research. See here: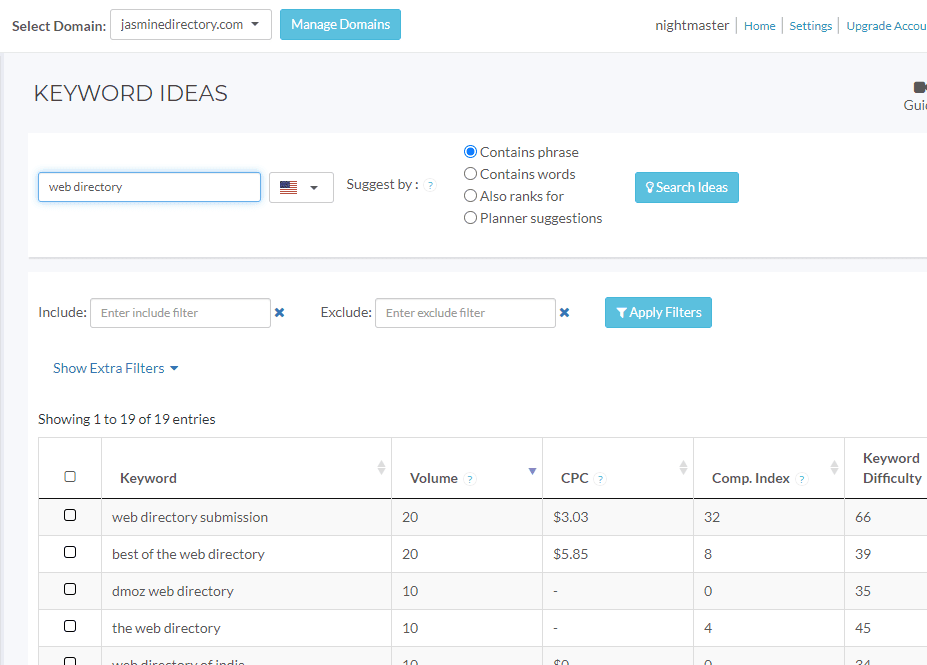 We can get keyword ideas by:
Phrase. Suggests keywords that contain a specific phrase.
Words. Suggests keywords that contain the words in your keyword.
Competitors. The software will show you keywords that your chosen competitor ranks for.
Planner Suggestions. Shows suggestions taken from Google tool for advertisers.
You can learn a lot from the amount of search volume that each keyword has and the keyword difficulty.
Link Building
These days, all site owners are cautious about giving links. Google has measures to ensure bad linking behavior will be punished.
It makes it challenging to find new backlinks, and we need tools to meet this challenge.
We can use Google Search Console to inspect our website current links: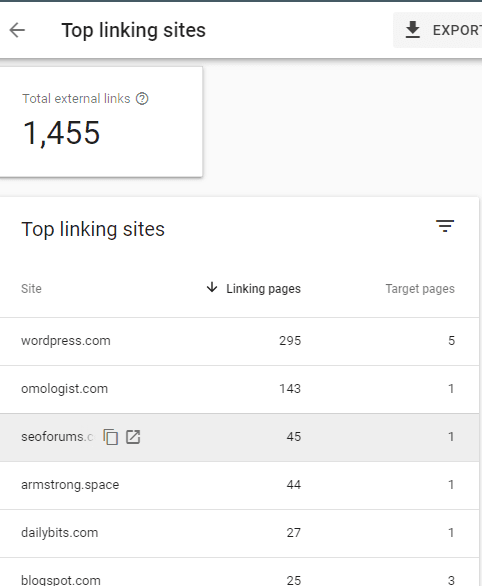 Just need to authorize yourself as the site owner/admin, and you'll get a look at what Google knows about your backlinks.
Now for creating backlinks. One strategy would be to find relevant bloggers in your niche and offer them to review your website. Sheerseo, mentioned above, has a tool to automate that process.
Another excellent tool for blogger outreach is https://ninjaoutreach.com/. They have a free trial, so that can be useful.
Another strategy for link building would be to see what your competitors are doing and mimic that. You can use https://openlinkprofiler.org/ for that. They have a free version.
One last note I must add about link building. Even with all the free tools, in the end, it all comes down to negotiating with a blogger/site owner about giving you a link. No tool can replace that part.
Optimize Pages
SEO software can show you how to optimize your page for a specific keyword.
Some of those page optimization issues are technical, like adding the keyword in the H1 tag or page title.
And some are semantical, which means you get advice on how to make the page more complete and cover all content Google expects to see for that keyword. For example, a page about the US 2020 election should mention Joe Biden, Trump, and the election date.
SheerSEO SEO software has this on-page analysis, as you can see here:
Technical Work
By technical, I mean common SEO errors, like broken links, missing titles, missing H1 tags, duplicate content, etc.
The process is sometimes called SEO Audit.
Screaming frog does an excellent job with all those technical issues. It doesn't fix them, but it will show you what to do, and their free version is very robust.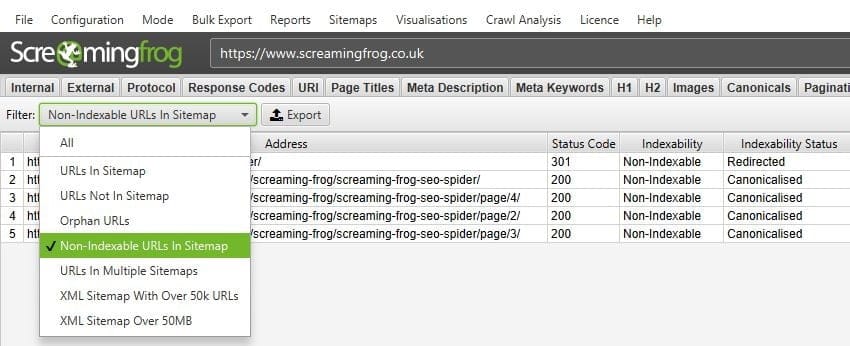 Tracking Progress
SEO is not a one-time effort. You need to invest some time each month on SEO.
It makes sense because you add more articles, build more links, and improve pages with time.
You need to measure your progress.
That includes tracking your keyword ranking. That task may seem useless but think about tracking your progress with more than 10 keywords. You do not want to do that manually.
Rank tracking is one of the most common SEO tasks, and almost all of the SEO software will offer that type of service. But I like Sheerseo, as it is simple, fast, accurate and the free version gives up to 20 keywords to track.
Here is how that looks like: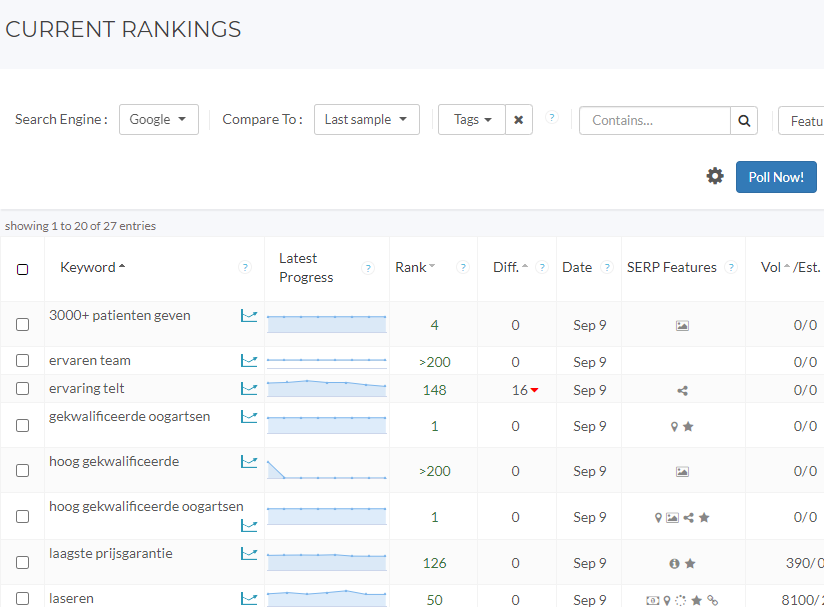 Summary
Because of the competitive market of SEO software, we can use free SEO software and tools to our advantage.
They don't require much knowledge, and the benefit can be significant.