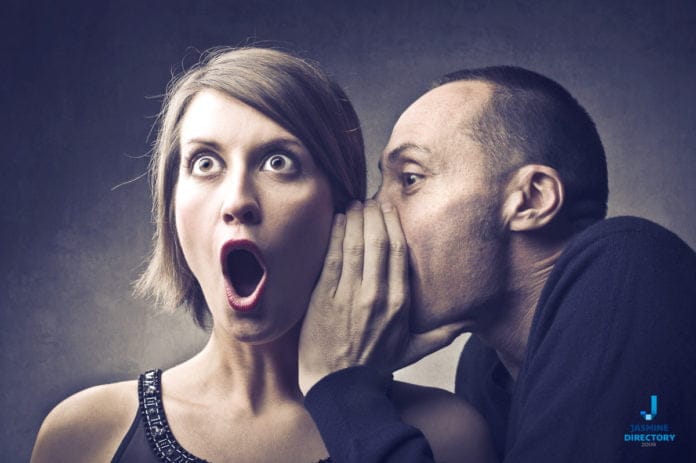 As the internet continues to grow exponentially, the need for organized and trustworthy resources becomes increasingly important. One solution to this issue is the Jasmine Web Directory, a comprehensive and reliable online platform that offers users an expertly curated collection of links to high-quality websites. This article explores the benefits, features, and practical applications of this powerful tool.
Table of Contents
The Benefits of Using Jasmine Web Directory
As the digital landscape becomes more crowded, it can be difficult for users to find accurate, relevant, and trustworthy information. Jasmine Web Directory addresses this issue by offering a carefully curated collection of links to high-quality websites. This approach provides numerous benefits for users:
Improved search efficiency: By providing a pre-screened selection of websites, Jasmine Web Directory enables users to find what they are looking for more quickly and easily.
Reliable information: Each website included in the directory has been reviewed by a team of experts, ensuring that the content is accurate, relevant, and reliable.
Reduced clutter: Jasmine Web Directory eliminates the need to sift through irrelevant search results, allowing users to focus on the most important content.
Enhanced user experience: The directory's intuitive design and user-friendly interface make it simple to navigate and explore different topics.
Key Features and Functionalities
Jasmine Web Directory offers an array of features and functionalities that make it a valuable tool for users seeking high-quality content online. Some of the key highlights include:
Expertly curated content: The directory's team of experts reviews and handpicks websites based on factors such as accuracy, relevance, and overall quality.
Wide range of topics: Users can explore a diverse selection of categories, including arts, business, education, health, and technology, among others.
Regular updates: Jasmine Web Directory is continually updated to ensure that the content remains fresh, current, and useful for users.
Advanced search functionality: The platform features a powerful search engine that allows users to locate specific information quickly and efficiently.
Responsive design: Jasmine Web Directory is optimized for use on a variety of devices, including smartphones, tablets, and desktop computers.
Opportunities for website owners: Businesses and individuals can submit their websites for inclusion in the directory, increasing their online visibility and credibility.
Case Studies: Jasmine Web Directory in Action
Several case studies demonstrate the value of Jasmine Web Directory for users seeking reliable and accurate information online. Here are two examples that illustrate the platform's effectiveness:
Case Study 1: Small Business Owner
Jane, a small business owner, needed to find reliable information on marketing strategies to help grow her company. She struggled to find trustworthy resources through traditional search engines, as many of the results were outdated or irrelevant. Turning to Jasmine Web Directory, she quickly discovered a curated collection of high-quality websites focusing on marketing best practices, case studies, and industry trends. As a result, Jane was able to implement effective marketing strategies that significantly increased her business's visibility and customer base.
Case Study 2: Educator and Researcher
Michael, an educator and researcher, was in search of reputable sources on the impact of technology on education for a research project. He found it challenging to locate current and accurate information using conventional search engines. By using Jasmine Web Directory, Michael accessed a selection of carefully curated websites, including academic research, industry reports, and expert opinions on the subject. This wealth of high-quality information enabled him to complete his research project with confidence and contribute valuable insights to the field of education technology.
By the Numbers: Jasmine Web Directory's Impact
Several key statistics highlight the effectiveness and value of Jasmine Web Directory for users:
Over 10,000 websites: The directory currently features more than 10,000 expertly curated websites, offering users a diverse and comprehensive selection of resources.
98% user satisfaction rate: According to a recent survey, 98% of Jasmine Web Directory users reported satisfaction with the platform's accuracy, reliability, and ease of use.
75% reduction in search time: On average, users of Jasmine Web Directory experience a 75% reduction in the time it takes to find relevant, high-quality information compared to using traditional search engines.
Increased website traffic: Websites listed in Jasmine Web Directory often experience a significant boost in traffic, as the platform's credibility and authority help drive targeted visitors to the site.
Conclusion: The Value of Curated Content
In today's information-rich digital landscape, the Jasmine Web Directory stands out as an invaluable tool for users seeking accurate, relevant, and trustworthy content. By offering a curated selection of high-quality websites across a wide range of topics, the platform enhances search efficiency, reduces information overload, and provides users with a superior online experience.
Through its expert curation, user-friendly design, and advanced search functionality, Jasmine Web Directory demonstrates the power and value of organized content. Whether you are a small business owner, educator, researcher, or casual internet user, the platform offers a reliable and efficient way to access the best online resources available.
Additional Resources and Further Exploration
Beyond its core functionality as a web directory, Jasmine Web Directory also offers additional resources and opportunities for further exploration. These features serve to enhance the user experience and provide even more value to the platform's users:
Featured websites: Jasmine Web Directory highlights select websites that offer exceptional value or unique content, providing users with easy access to some of the best resources available in each category.
Editor's picks: The directory's team of experts periodically selects and showcases noteworthy websites that demonstrate excellence in content, design, and usability.
Blog and articles: Jasmine Web Directory maintains a blog that features articles on various topics, such as internet trends, digital marketing, and web development. This content provides users with valuable insights and practical tips for navigating the online world.
Community forum: Users can join the Jasmine Web Directory community forum to ask questions, share resources, and engage in discussions with other users and the directory's team of experts.
Social media integration: Jasmine Web Directory maintains an active presence on social media platforms, such as Facebook, Twitter, and LinkedIn. Users can follow the platform's accounts to stay updated on the latest news, featured websites, and other relevant information.
Embracing the Future of Online Information
As the digital world continues to evolve, the importance of reliable and well-organized information will only grow. Jasmine Web Directory is well-positioned to meet this need by offering an expertly curated collection of high-quality websites, supported by a user-friendly interface and advanced search functionality.
By embracing the value of curated content and providing users with a dependable, efficient, and engaging online experience, Jasmine Web Directory is poised to become an indispensable tool for navigating the ever-expanding digital landscape. By incorporating additional resources, fostering community engagement, and maintaining a commitment to excellence in content curation, the platform is sure to remain at the forefront of online information management for years to come.