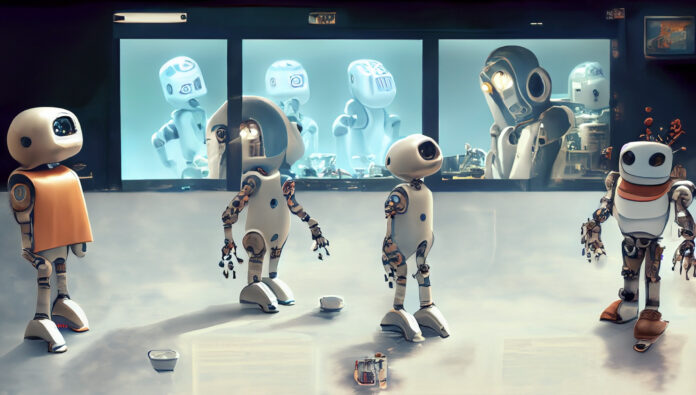 What is ERP?
ERP is the term for software that combines business functions like finance, human resources, supply chain, and inventory management into a single system. It enables the sharing of data and information across departments, improving collaboration and reducing errors. It also allows businesses to streamline their processes, saving time and money.
Many ERP systems are integrated platforms that can be deployed on the cloud or on-premise. They often require significant changes in business processes to operate effectively. It can cause delays and increase costs, but it is possible to minimize costs through careful planning and testing.
Some vendors offer entry-level ERP, including core finance and order management modules for small to medium-sized businesses (SMEs). Midmarket ERP adds supply chain management (SCM) and warehouse management systems (WMS) modules and can scale to accommodate growth. Other vendors offer dedicated systems for specific industries or types of equipment. For example, some manufacturers offer ERP tools that monitor factory floor equipment and provide real-time data reporting on production status. It helps managers optimize workflows and maximize manufacturing capacity.
What is ERP customization?
Customizing ERP software can be a costly endeavor. Moreover, multiple changes to the structural design of an ERP will amplify the risk of running into compatibility issues and critical bugs. Any modifications to an existing ERP system should be thoroughly vetted and justified with demonstrable business value.
If you're considering ERP customization, working closely with a knowledgeable and experienced NetSuite solution provider partner to ensure your project is done well is essential. An expert partner will be able to recommend the most appropriate way to achieve your goals without disrupting the original code of the ERP.
Most modern ERPs have an abstraction layer that separates the underlying code from the interface and customization. The vendor can update and improve the underlying code while your customized features remain intact. If your ERP solution is not leveraging an abstraction layer, you should consider a product that does. Otherwise, your customizations will likely be incompatible with future upgrades. If this is the case, you may be forced to disable or hide customization or rebuild it from scratch in the new release.
What is ERP software?
An ERP system integrates business applications and enables data flow between them. It allows departments to share information more effectively and makes it easier for staff to find what they need.
ERP solutions are typically designed to meet the specific needs of different industries. They may also include software for managing customer relationships and lead generation, warehouse or transportation management systems, financial management, and accounting functions.
Cloud-based ERP systems enable automatic upgrades that improve functionality without costly customizations and integrations. Several deployment models for ERP software include on-premise, hosted, and cloud solutions. On-premise systems require a physical server and are typically installed on-premises, while hosted, and cloud solutions are maintained by the vendor on their servers.
An ERP solution can eliminate inefficiencies within your organization, allowing departments to work together more effectively and eliminating redundant or manual processes. However, it's essential to plan carefully for the impact on your organization and consider whether your business is ready for an ERP system. Using a phased rollout of features and tools can help minimize risks while minimizing disruption to your organization.
What is ERP integration?
The benefits of ERP integration include a single source of real-time data that eliminates the need for separate databases controlled by different business functions. It allows departments to synchronize workflows, reduce duplication and increase accuracy and productivity.
ERP integration is also essential for businesses that seek to unify core applications like financials, human resources, and e-commerce on a single platform. For example, services-based companies may want to use an ERP solution with a professional services automation (PSA) application to simplify project billing and time tracking.
Modern ERP solutions offer flexible integration via various connectors and adaptors. Many have APIs that enable direct, secure integration with other software solutions. Others can be used with an ESB or iPaaS, which enables rapid, low-code integration using prebuilt adaptors. Some iPaaS platforms can even support intelligent technologies like AI and machine learning, digital assistants, the IoT, RPA, and natural language processing. These advanced features help businesses improve customer experience, automate and streamline processes and gain insights from structured and unstructured data.
What is ERP implementation?
Whether integrating best-of-breed systems with an ERP or choosing a fully unified platform, establishing connections between modules is the first step to automating back-office functions and providing decision-makers with a more comprehensive view of operations. Maintaining the connectors may require an in-house IT staff or an IT services partner with expertise if the connectors are complex.
The benefits of an ERP can increase company efficiency and improve customer and employee satisfaction by breaking down information siloes. The centralized database allows multiple departments to access real-time data without merging data from separate systems. In addition, the common platform enables employees to see how their departments contribute to the organization's mission and vision.
An ERP can strengthen company relationships with suppliers, shipping carriers, and service providers. It can help to reduce a company's inventory costs and minimize overbuying or underbuying by linking supply chain management with demand planning. It can also strengthen a company's customer and partner relationships by collecting feedback, tracking surveys, support tickets, and returns. By doing so, an ERP can deliver a competitive advantage.