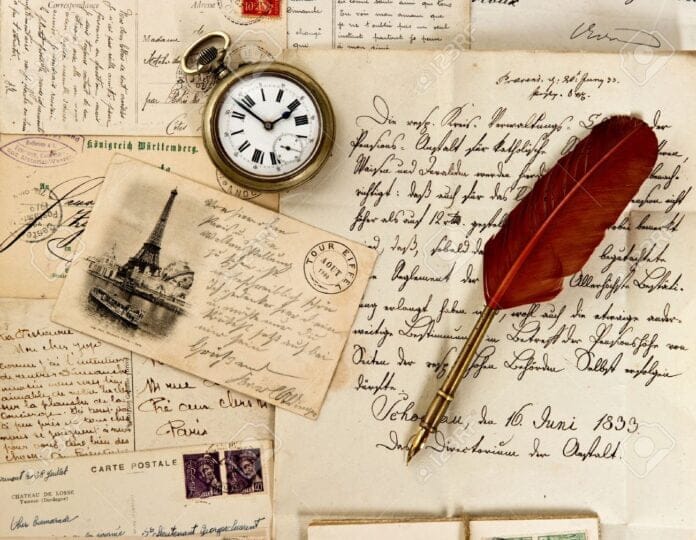 Writing has come a long way and history books record every step of the way to present day. Writers in this age are without a doubt a lucky lot. This is thanks to advancement in ways of not just putting words to paper but also ensuring the same reaches millions of people in every part of the world.
Authors, novelists, bloggers, journalists and any other professional that has a strong link with the writing enterprise can attest to the existence of this massive progress. Deployment of technology is at the center of it. But even then, are you making the most of what the modern world has to offer writers?
Curving out your niche
Notably, there are writers who are comfortable with crafting travel articles and they do it passionately. And if you are a journalist whose interest lies in churning human interest stories and news, then there is no doubt about the fact a lot is there to facilitate that quest.
Then there are those whose tasks in the world of literary composition have strong ties with online writing services. They are always there to help with writing needs of students or guest blog.
1. Value
In as far as writing in the modern world is concerned, the value is strongly attached to stories people read and share across different platforms. When this is lacking is your literary pieces, you can very well expect a decline in readership. But the question is; how to achieve it?
Well, technology has particularly had a huge impact on the value of publications writers put out there every day and you may very well conclude that it is an immense improvement over the past. Proofreading and editing have become less demanding, thanks to tools like Hemmingway that lets you do it with ease.
In terms of finding out the readability level of unpublished work, there are lots of tools that equally make this possible so that grammar is always perfect. This is not to mention more word processing programs that make it easy to have every thought meticulously typed out. The list of what adds value to writing is definitely endless.
Another but not the least valuable writing-connected art object is a calligraphic. People write letters, sweet notes, invitations and make money on this. This word is created by combination of words kalli and graphia, which have meaning beauty and writing. So the purpose is clear – to write letters beautifully. Professional calligraphers often work as graphic designers and advertiser specialists. The tech era hasn't stopped a tendency of getting things done manually. As a hobby. Calligraphic writing might be very profitable. According to the Bureau of Labor Statistics, the artistic group's that include calligraphers has an average salary of $53,080 in 2010.
The most incredible thing is that this job brings people satisfaction and happiness. Not a secret that wedding is a costly entertainment. Small letter of 3 sentences could cost $100 depending on the size and deadline limits.
2. Issues
Even with so much to be happy about, there are still many issues of concern in the writing enterprise, especially in the present day. From hiring a writer on the go for your custom paper needs or blogging requirements to reading news right on your gadgets, a lot has shaped the art of literary composition.
Online freelancing platforms are here to help people connect with job offers and stay safe. Not to loose money, to have some guaranties of quality and to have a claimed person to control the agreement, it's recommended to use official freelancing channels. Ostensibly, most of these are attributed to both the internet and incredible tools at the disposal of writers.
3. Future
Someone would want to ask; how will technologies like augmented and virtual reality redefine writing? What about artificial intelligence whereby humanoids will take over everything? Apart from literary composition becoming lesser of an art, the future of writing is one that can imagine from many angles and postmodern technologies are the center of it all.
However, we still can see art objects created just by written words in galleries, on the streets and in the most popular art-books.
Let's remember the poetry – a humans way to let the soul speak. There are millions songs singed up to this moment. In this second about a thousand songs are being created worldwide. People master the word to use its power. For instance, the trend of last years of mixing music with a Martin Luther King's speech says a lot. A melody matter more with wise words. Especially when those words sound passionate and a speaker is an aspiring believer, as it was with the famous freedom claimer.
Two famous American masters of the word- Ernst Hemmingway and Ayn Rand were professionals of their job. Their simplicity of written has deeper meaning than people see. Thus, reading 'For whom the Bell toll' a reader can feel hunger and tiredness that was described. In 'Atlas Shrugged' words are literally asking a reader to start fighting for own dreams right now.
Taking this to consideration the future of writing could be unpredictable. Although the power of word will be always highly appreciated.
Conclusion
In a nutshell, writing has changed in many ways and is bound even more sophistication in the days to come. If as a writer, you have immensely benefited from some of these advancements, then you can very well buckle up for greater things that surpass imagination.
Tips:
The Official Put-in-Bay Visitors & Convention Bureau in Put-in-Bay, Ohio has tailored this website as a tourist information center to provide you with all of the necessary information for planning your trip to our little Ohio Island, from hotels & resorts and home rentals to reserving your golf cart before you arrive.
Put In Bay Golf Carts offers the island largest and newest fleet of golf carts including EZ-GO, Yamaha & Club Car quality golf carts seating 2-4-6 & 8 passengers.