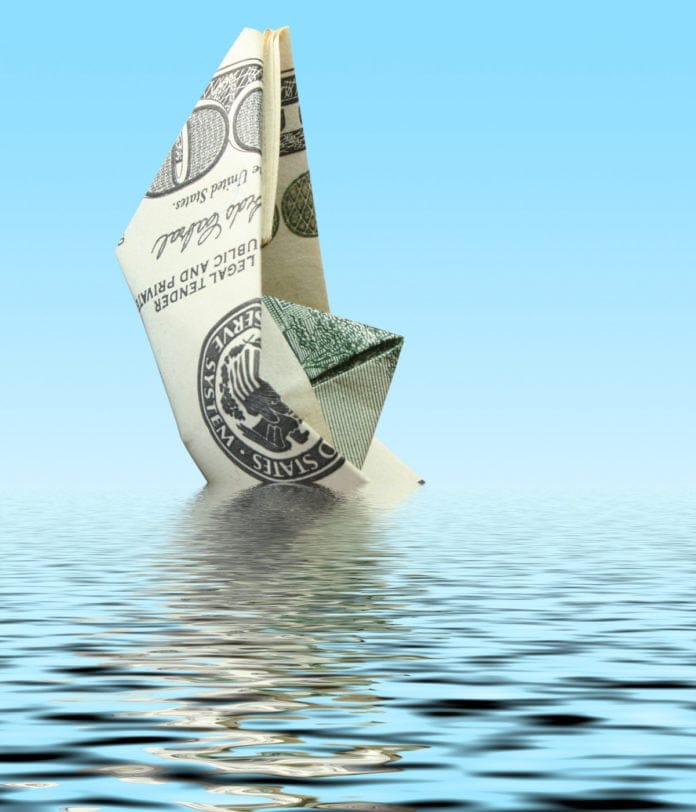 With all the costs related to the running of any business, it makes sense to find ways to save money wherever you can. While business insurance premiums are necessary for responsible business owners, there are several ways you can get the best value for your money. A start up business is one of the biggest decisions for any entrepreneur but it is also very rewarding. No business comes without risk and sometimes these are unavoidable. Once your business gets up and running, this will give you peace of mind and security that you are secured and safely covered allowing you to focus on growing your business. Here are some helpful tips to save money on your business insurance.
Shop around online
Research online and shop around for different insurance companies such as https://www.quotedevil.ie/business-insurance. Prices can vary from company to company, so it is important to browse around. There are also some carriers that only specialise in business insurance. All reputable agencies will compare rates to find you the best deal for your insurance needs. If the company is regional, it may provide a better price than other national insurance providers. Many finance experts recommend you shop for business insurance on an annual basis. Some insurance providers may also offer discounts so don't be afraid to ask. Call several agencies for quotes and compare the prices. If you feel they are offering the service that you need then you have probably found the agency for you. The cheaper policies will sometimes lack the cover that you may need. Always enquire about what is included in the policy and what is not included. Always know what you are paying and is the company financially stable.
Buy the right amount of cover
No business is the same even in the same industry. Find out what typical limits and policies are there for a business like yours. Never underinsure your business as this can be more expensive than over insuring. The finance experts recommend starting with the basics. If you take out too much cover you may be paying too much on something you may not use, but under insuring you could possibly leave gaps in your policy leaving your business exposed to risks. A professional agency or broker will provide all the relevant information, give you details on your policy, and explain whether you have enough or too little cover. While the price is important sometimes it will pay your way not to focus too much on the price. Take your time choosing and picking the right agency or broker for your business. When it comes to spending money, invest wisely and do your research.
Increase your deductibles
A lot of business insurance policyholders may not realise the difference between their premiums and their deductibles. A deductible is the money you pay before your insurance policy starts. To save money upfront, you should increase your deductibles which will lower your premiums in the event an accident or loss occurs. If you require help with a claim, you will have to pay the deductible amount that you put in before your insurance company can help you. Small enterprises may operate on a tight margin and seek more limited outlays and larger firms will comfortably manage deductibles. By choosing a higher deductible, you will pay less on your policy.
Purchase bundle package cover
In some cases, it can be cheaper to buy your policy as a package or bundle along with other policies with the same insurance company. A package policy provides limits of liability and standard coverages that are suitable for small to medium sizes businesses. Many companies providing insurance will give a premium discount if you purchase policies as a package bundle. e.g. If you are looking to purchase commercial property insurance and general liability insurance together, your insurance agency may offer you a package discount or deal called a business owners policy. A business owner's policy is designed specifically for a low-risk business. Always enquire with a professional insurance agent to ensure you get the right coverage in place to protect your business.
Update your security in the business
Worker safety programs, security systems, driving training programs, and fire sprinkler systems are all ways of reducing your insurance costs. Updating your security will allow your business to run more efficiently and safely. If your business deals with customer information, you should maintain your security protocols in ways of reducing cybercrime exposure. Your insurance broker or agency will evaluate the risk and will identify any problems in your business which will then allow you to work out what is best for your business. Install CCTV systems for monitoring your business in the event of theft. This will also help lower your insurance costs with your broker or agency.
Evaluate your risks and your protection
Look through your policy thoroughly and ensure you have everything you need on it to protect you, your employees, and your business. If you don't have any employees and work solely, you would not need employee's liability insurance. If you are not in any risk, there may be policies you do not need which in turn will lower your costs. Your insurance agency or broker will evaluate any risks and will ensure you have everything you need to cover your business and make real savings along the way. Come up with a plan to manage your risks and reduce your costs. Ask yourself some of the following questions:
If an accident or loss occurred how much would I lose?
How can I decrease the chances of an incident occurring?
In my industry, what liabilities will I face?
By setting out good safety measures for your company, you can keep your rates lowered by preventing losses and accidents.
Pay your insurance premium upfront
In all cases, businesses will expand and grow bigger so your insurance needs will need to be changed. You may be paying for your policy under a payment plan so you would also be paying a fee for any privileges. Reduce your costs by paying upfront. Be proactive and go above and beyond to ensure your business is protected at all costs. If this is not something you can afford and may have a poor cash flow, then it may be something that is recommended for the following years premium payment.