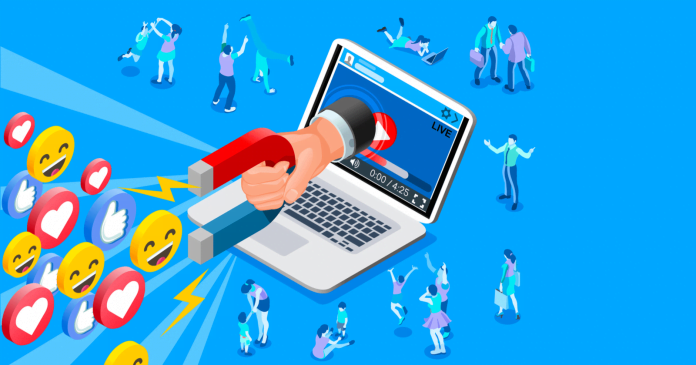 Social media is a huge part of everyday life and as a result, has become a huge part of business. With many switching to social media for all their marketing needs, the traditional TV commercials and billboards may soon be the new normal when it comes to marketing in the 21st Century. In this article, we will be looking into the part that social media has to play in the success of your business.
It Helps To Generate Leads
One of the biggest benefits that social media can bring to your business is to aid in lead generation. Whether this is through a link to a product page or the Instagram shopping functionality, this can aid in increasing sales as well as generating leads for the sales team. Regardless of if you decide to use an SMM in London agency or do the work yourself, this is a proven way of boosting sales.
It Helps To Market Specific Products
In addition to generating leads for the sales team, it is important to note that social media can also help to market specific products or services. With one social media post that has been well presented and placed on the right social platform, you can generate buzz surrounding this product.
One of the most common ways of doing this is to offer a percentage off or Early bird access to the product when using the link found in that social post. This is a tactic that has proved highly valuable for several other businesses and can aid in driving sales in the future.
Increase Brand Awareness
Brand awareness is vital for a business of any size as it gives your brand the visibility that it needs to expand. Therefore, building a social media following alongside a successful website will enable your business to have a recognizable brand that your target audience will see and remember.
Whether it is a range of products you are offering or a service it is important that your brand is recognizable and appears in relevant Google searches as a result. This is important as this will ensure that your company thinks of you first when it comes to purchasing a product or service.
Helps To Make Your Brand Human
Humanizing your brand is a crucial way of ensuring that you stand out from your competitors. Whether it is the content you are writing or the images and the gifs that you use, this can all aid in making your business seem more human. The more approachable your business is the more likely you are to benefit from a positive response online.
This has proved valuable for companies such as Wendy's that has seen a huge amount of success with their Twitter account. This twitter account has been completely humanized to interact with audiences.
Increases Website Traffic
An effective social media account can also aid in boosting the amount of traffic heading to your website as word of mouth travels fast. With several businesses using linking to product pages and home pages in their social media posts, you are likely to get people clicking through.
This short sharp burst of content is often much better for generating traffic than internal linking in long-form content. As a result, several e-commerce companies are switching to platforms such as Facebook and Instagram to boost this traffic to different aspects of the website.
Boosts Online Engagement
Though it is great to have traffic leading to your site, you also want engagement on all social media posts. Therefore, it is important to consider the target audience you are looking to reach and the content that they interact with the most.
Whether it is a relatable meme or a gif, this is the short-form content that a majority of young people interact with online. By testing what works and monitoring the engagement regularly, you are then able to continue to generate content that your target audience will interact with all whilst making products and marketing effectively
Allows You To Partner With Influencers
Another way that social media can help you to market is by using the power of influencer marketing. Whether it is a Youtube star that uses your product regularly or an influencer from a new platform such as Tiktok, this is a sure-fire way of reaching a mass audience in a matter of minutes.
In addition to this, influencer marketing is often cheaper than traditional marketing and can provide the marketing results you want in a fraction of the time. As a result, profit margins are significantly increased, allowing you to get the same results with a maximum profit every time.
Builds Authority To Your Website
Authority is vital for a website of any size since the implementation of Googles E.A.T metric using social media and linking to different parts of your business you are building the authority to your site and showing Google that you are a reliable source of information.
Though there are other contributing factors such as links in the backlink profile, having social media accounts can aid to build this up over time and improve SEO capabilities as you are designing as up to date content as possible for your audience. This should be optimized with keywords to ensure it has a maximum payoff for your website.
Allows You To Keep An Eye On The Competition
The final way that social media can benefit your business is the ability to monitor the success of your direct competitors. When it comes to marketing, there is no point in reinventing the wheel. If you see something that is working for others in your field why not add your own personal twist to it.
Regardless of whether you decide to sell limited-edition merch or have a flash sale every month, this can aid in keeping your audience engaged as well as acquiring new customers along the way. This will aid the longevity of your company and keep you earning a profit even in the quiet months.
Regardless of the social media platforms, you decide to use for your business, there are several ways that they can benefit you in your efforts to reach new target audiences. Where will you be starting?