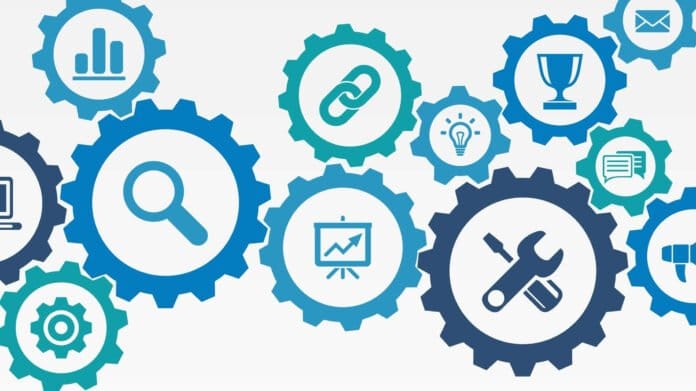 Marketing is an eCommerce store's best friend. Not only is it the way you promote to your customers but build a relationship with them as well. However, knowing where to get started can be tough, which is why I've compiled a few tips for you to consider. Check them out below:
Create A Budget
If you're going to be marketing your eCommerce store, the first thing you need to do is establish your marketing budget.
As noted by LegalZoom, your average company spends approximately 9 to 12 percent of their revenue on marketing, which is a pretty healthy amount. And luckily for your eCommerce store, it can actually be much less expensive to produce just as significant of an ROI if you know how to play your cards right.
To begin, map out the different digital strategies you potentially might want to use (we'll go over some of these later), as well as any paid advertising you might find necessary for your brand. Additionally, don't forget about other marketing techniques as well, such as street level marketing (I.E., Giveaways, posters, etc.), as well as what's your spending costs on that.
If you're trying to experiment with some paid efforts because you believe it will give you a better ROI, then looking for an increased credit limit will only give you more cash to work with. All in all, your budget is going to be one of the most important tools you have for establishing your flexibility, so make it worth the time you put in. It is essential to have a Ecommerce web design expert such as Zoma on board to make sure everything runs smoothly.
Focus On Branding
Once you've established what you can afford, it's time to assess what your brand is. While a lot of people look at this as simply your logo or typefaces, branding goes much deeper than that. It's the ethos or mission of the company, looking at things from a birds-eye view of a community.
In fact, as noted by Protocol 80, 64 percent of people cite shared values as the reason they maintain a relationship with brands, which goes to show how important those connections are. And if you're not sure the quality of your brand and how it will translate to others, then it might be time to reassess things.
In looking at your brand, ask yourself what type of personality does it have? If this was a person, what would it be like to hang out with them? The more you're able to give your brand more humanistic characteristics, the more you're able to accurately depict the picture you've always wanted.
Quite simply, this should be something that other people look at and know exactly what you do and what type of personality your company has. As one of the most important investments your company could make, I highly recommend possibly tuning up your branding elements to truly thrive with your marketing.
Get Social With It
Perhaps one of the most primary channels for an eCommerce company is social media, which is engagement, customer service, and advertising all rolled into one. Furthermore, no matter how big or small your industry is, this is an enormous demographic to tackle because as according to Pew Research, approximately 94 percent of 18 to 34-year-olds are on some sort form of social media. Which, if you're looking to capitalize on, then coming up with a solid social strategy is key.
To begin, start looking at your current social channels, including where your strongest audiences are. For eCommerce, you're most likely going to want to look into hacking Instagram and Twitter, as these are the primary platforms for visual content. Think about these platforms in terms of campaigns, where you have a specific run of products you're looking to promote for a short period of time. Your overall success on social is going to boil down to consistency and engagement, which while it will require some practice, can be well-worth it in the end.
Don't Forget About SEO
Finally, as one of the most prominent digital marketing strategies, SEO is an absolute must to include into your mix. According to Search Engine Journal, with 93 percent of online experiences beginning with a search, this is a huge opportunity for you to connect with your potential customers. Try picking out some items to implement as keywords, as well as run A/B tests on your efforts. While SEO isn't the easy practice to pick up on right away, with some practice, it will become much more intuitive than you might imagine.
What are some marketing strategies you're excited to implement with your eCommerce store? Comment with your answers below!