Western painting has gone through various changes over the years. Several artists have made a contribution through their paintings and influence on other painters.
Here are some of the most influential painters in Western paintings and some of their contributions.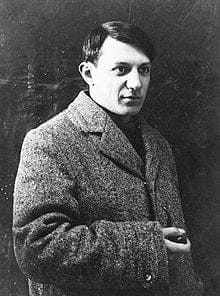 He is considered one of the most influential 20th century artists.
Pablo Picasso made significant contributions and this earned him a place in art history. He is renowned for inventing styles, forms, and techniques.
Picasso made his initial painting when he was 10-years-old. He went through various painting periods including Blue Period and Rose Period. He also developed Cubism and his work has influenced several artists over the years. His work has been displayed on various occasions across the globe.

He has been described by many as the first genuine painter. Di Bondone embraced the Byzantine style that was used by Cimabue and various artists before him.
He revolutionized painting and is referred to as the father of Renaissance. He started by working on frescoes and he was one of the main sources of inspiration for famous artists such as Raphael, Michelangelo, and Masaccio. One of the most unique aspects about him was his focus on emotional and physical precision when he portrayed humans.
Most of his paintings portrayed religious figures. He was one of the first painters to shift from the Byzantine style and embrace naturalism.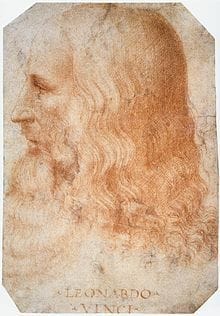 He was one of the leading intellectual during the Italian Renaissance period. Leonardo Da Vinci is renowned for painting some of the most famous works including "Mona Lisa" and "The Last Supper."
He had a great interest in the laws of nature and science and this is evident in his works. His paintings have influenced several artists.
Da Vinci believed that there was no difference between art and science and this is demonstrated in his portrayal of sex organs, muscular structures, and a fetus.
4. Paul Cezanne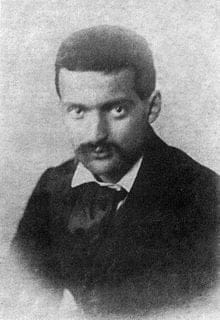 He has inspired several modern artists with his unique Post-Impressionist style.
Paul Cezanne applied an analytical approach when he portrayed nature and this influenced Fauvists, Cubists, and other avant-garde generations. Cezanne laid a foundation for the 20th century artists.
5. Rembrandt Harmenszoon Van Rijn
He is one of the most notable figures of 17th century European painting.
Rembrandt Harmenszoon Van Rijn is considered the master of self-portrait. He did not hold back when it came to depicting himself. He created numerous self portraits and portraits. His works featured lavish brushwork and rich color.
The paintings exhibit a lot of culture and he preferred to record vivid images of contemporary life in Amsterdam. He mastered shadows and light and his works make him one of the best in artists in Western Painting.

He was Spain's greatest painter and one of the most influential artists from his time. Diego Velasquez was a master of technique. His style was personal and he has influenced several European artists. He was a court painter and most of his works included religious subjects, landscapes, and mythological subjects.
Velasquez also enjoyed depicting scenes from everyday life, which were referred to as genre pictures. Most of the genre pictures portrayed court notables. He was one of the best realists and no painter has managed to bring images to life on canvas like he did. He merged color, space, mass, line rhythm, and light with great skill. Each element seemed to be equal on his works.
Velasquez influenced Eduard Manet, Camille Corot, James McNeill Whistler, and Francisco de Goya. Some of his most famous paintings include "The Maids of Honor", "The Surrender of Breda", and "The Spinners."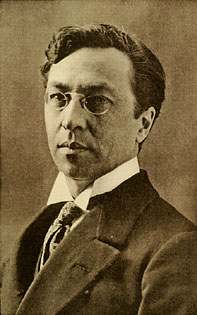 This Russian born painters was one of the creators of pure abstraction. Wassily Kandinsky held several well attended avant-garde exhibitions before he established the renowned Der Blaue Reiter in Munich.
After forming the group, he focused on abstract painting and he experimented with different forms including fluid, organic, geometric, and pictographic.
His works often caused controversy among art critics, contemporaries, and the public. He wanted to find new forms and this made him produce some of the most extreme geometric abstract art to date.
He was one of the most influential artists during the Impressionist movement. This movement changed French painting in the 19th century. Oscar-Claude Monet is renowned for his depictions of leisure activities and Paris landscapes.
He created an exceptional style that was developed to capture people as they perceived nature. Monet drew inspiration from Barbizon painters who were committed to close examination and naturalistic depiction. He preferred to work on large canvases outdoors and he would later perfect them in his studio.
Monet had a desire to portray nature in the most accurate way. He did not follow European principle on color, perspective, and composition.
There was some Japanese woodblock print influence in his work. Some of his most famous works include" Impression Sunrise", "Water Lilies", "La Promenade", "Madame Monet and Child", and "Morning On The Sein."

This Italian painter is considered the originator of the High Renaissance. Raphael is famous for his series of paintings "Madonnas." He died when he was just 37-years-old but he had achieved a lot as a painter and architect by then. He is famous for his clarity in forms and the ease of his compositions.
He is considered a master of his period. Most of his works are exhibited at the Vatican Palace. He has been compared to Michelangelo and Leonardo da Vinci but his character was quite different from these two artists.
After his death, his Mannerism style influenced various Italian painting techniques before the shift to the Baroque period. Raphael is celebrated because of the harmony and balance of his compositions and this is evident in his portraits, "Madonnas", and frescoes.
10. Joseph Mallord William Turner
He was a British painter who specialized in Romantic landscape paintings.
Joseph Mallord William Turner is considered one of the best Romantic artists from England. He loved brilliant colors and this was a common feature in his seascapes and landscapes. Turner drew inspiration from Willen van der Velde, Richard Wilson, and Claude.
Most of his works are watercolors and oils but he later incorporated contemporary technology. Some of his famous works include "Rain, Steam, and Speed," and "The Fighting Temeraire."