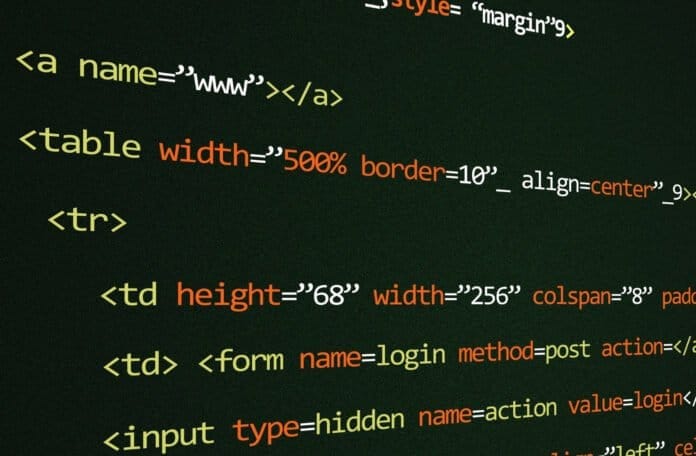 Created by Moz, Domain authority seems to dictate a big percentage of the progress of one's website. This is one of the most important factors in SEO. That is, the higher your DA is, the more traffic you will get and eventually a higher ranking.
Since this is one of the major factors of better internet presence, I'm sure you are wondering if you can change your DA. The answer is yes. That is why, in this article, we are going to discuss in detail the different ways you can improve your DA and get more traffic. Let's first understand a few basic facts before we can proceed.
The determination of Domain authority is actually based on a number of different factors. However, one of the major factors is the number of backlinks that point to your website and how authoritative those websites are.
Additionally, it is quite difficult to hit the 100 mark on Domain authority so you should not get disappointed if you never get there. Sites like Facebook and Google actually have it and you can clearly see their Domain authority since almost everyone is always on Google or Facebook every minute. But that doesn't limit you. The sky is always the limit. Your platform might actually be the next big thing.
Moreover, DA is something that is quite hard to change. It takes a lot of connecting strategies to even move just a step. All in all, it's still something that can be done if you push a little harder.
Improving Domain Authority
This is one of the most priced ideas we all need. Increasing your domain authority can be equated to removing backlinks and gaining good ones in return. This is a very simple procedure. You will just have to request the removal of such links and if this doesn't work, you can easily disavow them. That's it.
The second step now is gaining new good links. There are several approaches to achieving this task. First, you can choose a good SEO company that will assure you of good quality. Read the company's reviews to learn about their relationship with the websites. Secondly, you can secure a good and efficient writer who will give you quality work that offers legit backlinks to your website. Though this might actually be a good option, it is not without challenges of its own. It can be expensive and risky too at times.
The second option is creating a website that provides high-end information that links to your overall personality. That's what we call content marketing. However, there are still other options you can try. These include;
Choose a Relevant Domain Name
If you actually starting out as a new webmaster, find a domain name that will be relevant to the content you are about to share with the world. Additionally, it should be something that your audience will easily remember whenever they want to get back to your site. This is usually an issue for visitors because there is a vast number of different domains. You can actually look out for a specific website then just end up in a totally different one.
You can also buy an old domain so that you won't have the problem of having to make the domain's age. If you already possess a domain, make sure to maintain it by paying for its services every 5 to 3 years so that it doesn't expire.
Implement SEO content
We always ignore some of the minute features in SEO optimization. It is not always an interesting aspect but without that, your SEO won't be as effective as you wish it to be. The technical aspects of SEO have huge contributions to your overall DA progress and improvement. There is no way you will get one without the other. Additionally, content marketing and SEO are more or less intertwined. That means they work together to achieve one ultimate goal; DA improvement.
Creation of Linkable Content
If there's something that will have such a huge direct impact on your DA is the content on your website. To market your content enough, it should be linkable. You'll find yourself having to create a lot of infographics on a daily basis just to realize a good pay. At times you might feel as if it's too much but what drives your business towards some huge returns is that content. Your earnings will be equated to the kind of input you give.
All in all, you should understand that it's not just any content that will gain you outstanding domain authority. The content should be valuable, authoritative and powerful in order to earn a slot among the top-notch. Shun from those excuses people will always give claiming that some industries are just too boring for one to produce content that will be engaging to the audience. Its only your hard work will determine how fast your website achieves the desired domain authority.
Removal of the toxic backlinks
There's more to SEO content than just the glory we all see at the end. There's always a high risk of wading off through those spreadsheets as well as creating repetitive work.  Creating good content with the desired domain authority has never been an easy task but it's worth your every second. One of the major things to do is removing the spam and toxic links that are associated with your link profile.
This gives you better competitive advantages which is actually a common routine among the top-notch webmasters. Don't wait until you are hit with a penalty so that you can clean up your profile. The clean-up should be done regularly on a monthly basis.
Create a mobile friendly website
It's without a doubt that most of the web users online will use their mobile devices. In that case, you should make your website mobile friendly. This ensures that you capture the rankings on mobile search engines. With this strategy, you'll make sure that you don't lose visitors who will leave your website when they realize that it cannot be well displayed on their tablet or even the smartphones.
Final Verdict
We have seen that domain authority plays a very major role in the success rate of your website. In addition, it places you in a position to make a comparison between your website and the competing websites in order to determine your stand. As much all other factors play a vital role in improving your domain authority, you should understand that the key factor is the quality of your content. Better content on your website counts for a big win in other sectors too.