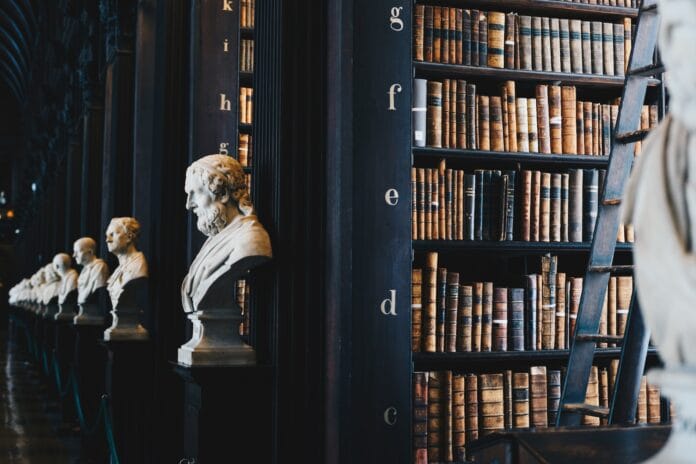 Choosing the right attorney is important to your legal issue. You want to be able to trust the attorney you hire and feel comfortable asking questions about your case.
Request suggestions from friends and family as you begin your hunt. A list of attorneys is also available in the attorney directory of your local and state bar associations.
Search Online
Lawyers offer various legal services and can help you navigate the complex legal landscape. You can discover a reputable attorney online or ask friends and relatives for suggestions.
The Internet offers a wealth of information, including attorney directories that allow you to search for attorneys by specialty. For instance, choosing the best criminal defense attorney to represent you in court is essential if you risk harsh penalties or lengthy jail or prison terms.
The expertise, assistance, and legal representation of Berry Law Firm can benefit anyone facing charges. The Internet does not limit itself to criminal defense specialties but also to other types. These directories can also provide client reviews, allowing you to compare different lawyers.
These tools can save you time by narrowing down the search process, enabling you to select a qualified attorney quickly. Another way to find a good attorney is by searching for an attorney in a trusted database.
Additionally, online platforms often feature case studies and success stories that can offer a glimpse into a lawyer's track record. This information can be invaluable in assessing their effectiveness in handling cases similar to yours.
Many legal websites also offer free initial consultations, allowing you to evaluate the lawyer's approach and compatibility before committing. Social media platforms can also serve as a window into the attorney's professional demeanor and community involvement, offering yet another layer for making an informed decision.
Finally, bar association websites often list disciplinary actions against attorneys, serving as a cautionary tool in your selection process.
Ask for Recommendations
The best way to find a good attorney is to get personal recommendations from business associates and professionals you trust once you have a list of potential candidates, schedule consultations with each one.  Most attorneys will meet with you for a half-hour or so at no charge to size you up as a potential client.
During these meetings, focus on how comfortable you feel with the attorney and pay attention to their professionalism. You also want to find an attorney who can answer your questions in plain language and understand your business goals. In addition, it is important that your attorney communicates well with you and returns your phone calls promptly.
Finally, if you are on a tight budget, ask your friends and family for referrals. Many lawyers offer pro bono services, which can be very helpful for small businesses. You can also check out your local or state bar association for a list of attorneys in your area.
Beyond the initial consultation, inquire about the attorney's fee structure and billing practices to avoid any surprises later. Transparency in this area is crucial for setting clear expectations. Some attorneys work on a retainer basis, requiring an upfront payment that serves as a 'bank' against which future services are billed.
For more insight, ask for references from past or current clients willing to share their experiences. This can reveal not only the attorney's expertise but also their responsiveness and dedication to client needs. Legal forums and industry-specific networks can also provide peer reviews and testimonials, augmenting the information you gather through personal recommendations.
Additionally, confirm the attorney's credentials by checking their educational background and any certifications that may be relevant to your case. This information is often readily available on professional networking sites or through the bar association's online directory.
Lastly, consider the geographical proximity of the attorney's office to your location. While much can be accomplished remotely, face-to-face interactions can provide an added layer of trust and accessibility, especially for sensitive or complex matters.
Look for Credentials
When searching for a good attorney to handle legal matters, extensive research is essential. Reviewing an attorney's credentials and public records and their standing with your state bar association can help you choose the right lawyer for your needs.
When looking at an attorney's credentials, please pay special attention to how long they have been practicing law, what areas of practice they specialize in and whether they have any awards or recognition. Also, it is important to determine if they have any disciplinary issues on their record. You can find information about a potential lawyer's disciplinary issues by going to your state's bar association website and searching for their name.
Many of these sites will summarize the problems, including the type of discipline and when it occurred. You may also be able to find out if they have malpractice insurance. It is important to remember that malpractice can cost you more than just your case.
Schedule a Consultation
You should narrow the list of potential attorneys using the information you gather from referrals and your online search. Once you have a handful of candidates, please schedule a consultation with them. During the consultation, you must describe your legal matter in detail.
Be sure to take notes so that you can reference them later. Choose an attorney who makes you feel comfortable. Look for an attorney who is a good listener and does not talk over you or speak in "legalese."
During the consultation, consider how well the attorney answers your questions. Find another attorney if they are hesitant or seem to have lost interest. During the consultation, you should also discuss the attorney's communication methods.
Ask how often you can expect a phone call or email response from the attorney's staff. The attorney must keep you updated on any developments in your case.