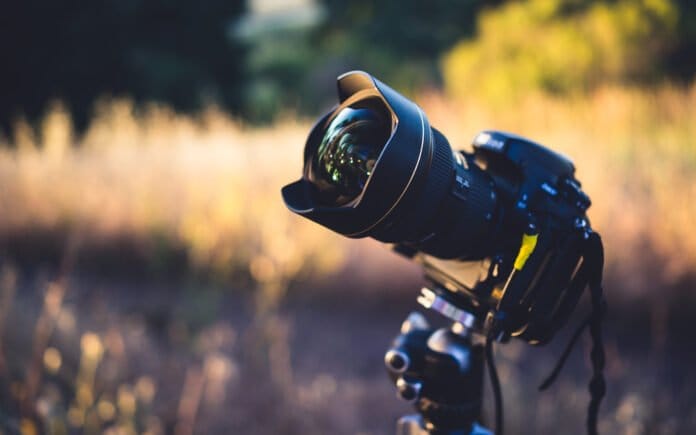 Gone are the days when photos existed only in black and white. Advancement in technology has seen various brands emerging and launching excellent cameras. Photography as an art isn't constant.
There is so much to incorporate to give a wow feeling each time your photos are sampled. Newbies on a mission to hone their skills in photography need to be in the know of the requirements.
Camera brands have flooded the market, but a few like Nikon and Canon are doing exceptionally well. Although you need to dig deeper into your pocket to get a useful gadget, it is worthwhile.
An album is outstanding when it has collectively been sampled and edited to perfection, and no traces of distortion are present. In that case, you will need photography accessories to make your result impeccable.
Here are the must-have accessories for DSLR if you are embarking on this art journey:
Lens Cleaners
You are just starting up, and you could be all nervous or anxious. Handling your DSLR can be challenging and your lens will often get smudges and dirt from holding it with your fingers.
Ensuring it is pristine will prolong its lifespan while saving you the cost of purchasing another one so soon. Crisp and sharp photos begin with a bright and clean lens.
Get a lens cleaner that comes as a cloth made of microfiber. It is the must-have accessory for beginners. Use it to wipe your lens once you notice any dirt. Even your fingerprint in the slightest appearance will ruin your photos. Sometimes a cleaning solution specifically for lenses can be used to make the lens spotless and for filming experiences to be awesome.
Camera Bag
Unlike notebooks and diaries that one can hold in hand all day long without as a newbie, carrying a camera in your hands from the house, through your entire shooting session and back isn't advisable.
Learning to handle it is more important that is why getting a camera bag is wise. Depending on the number of photography equipment you have, you can choose a bag that fits most of them if not all. This is definitely to protect your camera and other stuff.
Major risks that can be prevented by a good camera bag are theft, scrapes, bumps, and scratches. The right bag should be durable and be made of water and dust proof material. For this reason, regardless of bad weather, you can still reach your shooting venue with an intact and fully functional DSLR. I think quality should be your priority.
Spare Batteries
As a freshman in this part of the art, the excitement is immeasurable and controlling it is almost unmanageable. In a bid to perfect their skills, learning is crucial, and it entails taking lots and lots of shots.
Unfortunately, DSLRs don't operate unpowered. They run on batteries and in this case, long sessions of learning can get your batteries flat. What if you haven't achieved the day's goals?
To be on a safer side, having fully charged spare batteries will make your tutoring easy to go through without worries of unachieved objectives. Something to know is that if you are shooting in areas with very low temperatures, your batteries tend not to last long. Having several might save a dangerous situation. Quite a good investment for a newbie.
Lens Protection Filters
When you buy a lens, accompany it with a lens filter protector. Protection filters protect your lens from damage – you know how expensive these lenses are?
They also make cleaning of lenses easier and quicker; mainly when the front element of your lens sticks out in a circular form. Filters do not degrade the quality of the image if you invest in good quality.
DSLR Stabilizers
Amateurs need to get an affordable but sturdy DSLR stabilizer so that they can get the right shot without any shaking or trembling. You can mount your camera on it and control motion while achieving the best stable shots regardless of how much turning and moving that is intended.
Giving a lower center of balance the stabilizing gets easier. First timers may tremble due to anxiety; a durable stabilizer will allow for good grip and prevent slipping.
Lower arm swing is prevented. Forget about unstable and shaky footage because most of the brands available are lightweight.
Take all the shots like a pro, and no one will notice you are just beginning. Having these five photography accessories will bring you closer to your photography dream. They are necessary for you to sharpen your skills and prowess and with time you will notice that you can set the pace in this industry.