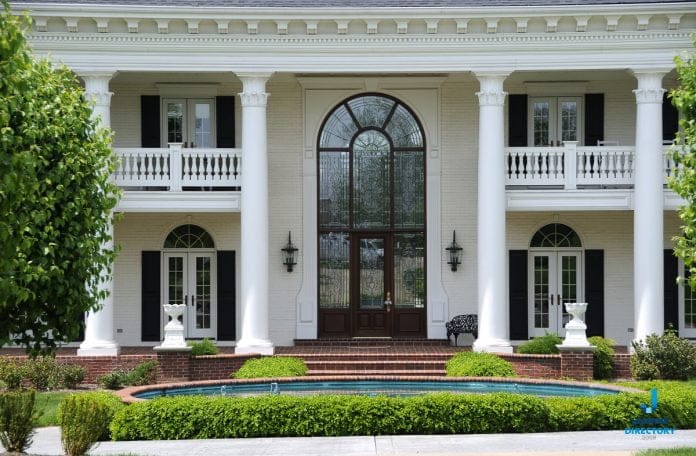 A new roof is not a cheap investment and finding a reliable roofing contractor can be a daunting task. There is nothing more stressful than having to get your roof repaired and also the costs involved to fix it. It is important to check your roof regularly to keep it maintained adequately. Any issues must be resolved quickly otherwise, these problems could turn into much bigger issues and become more costly in the long term.
All roof installations and repairs must be conducted by professional roofing contractors who have plenty of experience in the construction industry. It is important to find a roofer who is honest, reliable, professional, and exceptional at their job such as Roof Pro. Here are some factors to consider when hiring a roofing contractor.
Consider your options with various roofing contractors 
Browse online for a few different reputable roofing contractors and consider your choice very carefully. Ask for recommendations from friends, family, or even neighbours. Also remember to check out online reviews from previous project work completed. Make a list and narrow it down to at least 3 companies.
Contact them and request a quotation to ensure you are receiving the right price for your budget. If you rush into hiring a contractor, you could receive a poor-quality service. When looking for a roofing company always consider the following:
Costs and fees
Experience
Materials
Labour
Warranty
Choosing a local roofing contractor is advisable and the best way to go. A local contractor will have a reputation in the area so you will have a clearer picture of what to expect from the finished project. There is less chance of being scammed if you work with someone that you know in your region.
It is more difficult to investigate the quality of a company if you can't visit them conveniently and even more so it can be harder to get in contact. If you come into issues such as damage to your roof, replacements, or anything else, by having them nearby will enable them to assist you with any concerns immediately.
Experience is another significant factor to take into consideration while browsing. It will enable you to achieve only the best quality service from the roofing company you choose. Consider how many years of experience the contracting company has in the industry. The roof of your home and building is a very expensive and important asset so make sure your decision is thought fully through.
During the hiring process, experience really comes into play. It is always better to seek roofers who have been in the industry for several years and who have a large workforce of employees. An experienced roofing contractor can provide a diverse and large list of previous roofing projects and they also would have dealt with many different roofing issues.
After repairing and installing roofs of all types and sizes, there is a chance they will have encountered every challenge you could think of. In addition, an experienced contractor will be able to identify any potential risks in an efficient and effective manner while also implementing solutions for your home.
They will have all the answers that you require and the best guidance from start to finish. Hiring a less experienced contractor could be the solution for saving money but in the long term, this could lead to safety risks and delays on your new build.
The roofing company that you choose should be both licensed and have the insurance policy in place. Ask the roofing company for proof of insurance including workers compensation and liability coverage to protect yourself from potential claims if the contractor or employees get injured while working on your property. The project shouldn't be started unless their insurance policy is fully active.
Once you have established that the contractor is legitimate and has sufficient cover, then this will ensure your peace of mind that you have chosen a reliable and trustworthy company to get the job done.
When dealing with roofing contractors, you need to know all the costs involved for the service that they are going to provide. In some cases, you will be paying more for a service depending on their experience level.
Keep in mind the lowest price may not always provide the quality of work and the same value as contractors with higher pricing points. Remember, cheaper isn't always the best option! You don't want to end up with issues along the way or as soon as the project is complete. Prices can vary from company to company so be wise and choose carefully.
From emergency repairs to small aesthetic problems, no matter what design and roofing material it is, over time it is likely to have some sort of issue during its lifespan so you will need a professional and this costs money. It is important to always consider your options and the cost.
Decide on the materials for your roof 
There are many different roof materials on the market. Some do have certain drawbacks and benefits. Research online all roofing materials and find which one is best suited to your property and roofing needs. The contractor can also offer their advice on this if needed. If you find a roofing contractor who also manufactures the material, then that could save you money also. Materials are relatively limited but selecting a style and colour is still essential.
Communication is essential 
Lack of communication between you and your contractor can lead to many failures on your roofing project which is why you must ensure there is always communication. If there is no follow up on how your roof is going, then you should consider looking for a new contractor. The best roofing contractor will follow up with you on your roof, keep you updated and answer any queries you may have. A roof repair or replacement is huge, and communication is the only successful outcome.
What's included in the written agreement 
Secure a copy of your written contract which is necessary as this will make sure there are no surprises along the way. It will give you a clear guideline as to what is being done up until the finished project. The contract which has been signed by you and your contractor should include the following:
Warranty details
Pricing and costs details
Insurance information and details of safety
Payment schedule
Materials that are being used
The estimated finish date of your project
As with any huge home improvement, you should read over the contract thoroughly. It should clear up all information and potential issues that may arise. The clean-up detail should also be included in the contract.
The cleanup should include the removal of all material, especially if you are having a completely new roof built. Typically, all roof replacements and repairs have a full warranty, this should be discussed with your contractor.
By following these steps and taking these measures prior to your roof project, the process should run as smoothly as possible. Hiring a contractor that has an outstanding reputation and is long established will give you peace of mind knowing that your roof is in the best hands and that quality work is being performed.
It is important that you finalize all payments after speaking with your contractor. Some companies may want a partial payment or full payment before the construction begins. Everyone must adhere to the agreements which are discussed by both parties and on the contract.