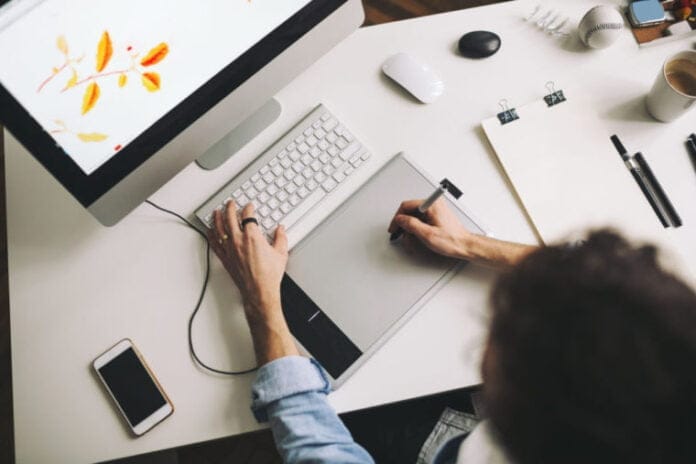 Photography can turn from a simple passion into a full-time job, if you are dedicated, perseverant and know how to market yourself. The internet has made things quite easy, in terms of gaining the level of exposure desired. You have the possibility of presenting your work to your target audience easily, if you take a few necessary steps in that direction. Creating an online portfolio is the things that might trigger your success, but being able to do that in an effective manner isn't as simple as you might initially think.
There are a few important aspects that need to be addressed, and you will have to follow some guidelines, if you want to do things right. Here are some pointers that you need to consider from the start:
Choose your best photos based on audience
Start with the basics, and go through all of your photographs and decide on the ones that you think will reflect your vision and work quality best. This might be the most important step here. Consider the fact that people will judge your skills based on what they see, so you need to be certain of what you are exposing. Take as much time as you need to sort through all of your photos. When you are trying to make a thorough selection, you should also keep in mind the audience you are trying to reach. Think about the type of contracts you want to sign, when you will be contacted for a potential collaboration and showcase photos that raise specific interest in that said field.
Develop your own online platform
While you might be tempted to resort to portfolio builder sites, these being the preferred option for busy photographers nowadays, who want to get their work posted online as rapidly as possible, you should consider a custom alternative first. While it might be a bit more difficult to develop, and it might take more time, the custom alternative can provide you with a more personalized approach, one that suits your specific needs, and can be regarded as the representation of your own work. Visualize how you would like your site to look like, how you would prefer the pictures to be published there and what general style you would want to adopt. As for technicalities, you should consider working with a web developer, who can handle the most difficult parts of the process. Once your platform is up and running, with some software products at your disposal, you can start handling site maintenance on your own.
Use tech tools to keep your site in-check
Your online platform is where you will be showcasing most of your work. In order to benefit from proper traffic, and keep your portfolio updated without issues or inconveniences as well as prevent dealing with glitches, you will need to start resorting to the right tech resources. Luckily, nowadays, you have access to a wide variety of software products that can make your life a lot easier.
While you might be required to collaborate with a developer for more complex coding issues, for example, or other demands that might appear in terms of website maintenance, some things you can master yourself, if you just do your research and access the most advantageous tools. From learning what active directory is capable of and using some tools that incorporates this type of feature for optimal site bug control, to creating a mobile app version of your site, for added user-friendliness, research all of the ways you can use technology to keep your website appealing and highly-functional. Because you are relying on technology to make your work known, you should have an idea on how to make the most of the tech resources available.
SEO
Besides making sure your website is running smoothly, or using a software product to create a mobile version of your platform, you will also need to attract daily traffic. Considering how many photography sites are already out there, it might take a while until your site actually generates traffic. However, you are able to take matters into your own hands, and improve the visibility of your site through SEO practices. Resort to a team of specialists that can help you create optimal SEO campaigns, and your rankings might soon increase.
Creating an impeccably beautiful site and just waiting around for people to discover it, isn't the way to go here. Search engine friendly features need to be added, so start looking into SEO actions, and for the things you believe you can't cover without extra support, work with a specialist. You can easily hire a freelancer to help you out on the matter.
Market on social media
Building a powerful online presence is more than just having your pictures published on a great website, you need to understand the role of social media here. Create accounts on the most popular channels, starting from Instagram and up to Facebook and connect all of your social media pages with your portfolio site. Once you share your work on these channels, and gain more visibility for your work there, you will inevitably increase the appeal of your portfolio site as well.
Photography can be a highly-rewarding passion and hobby. It can cultivate your creative side and allow you to share your visions with the world. However, once you decide to make a living out of photography, you might stumble upon a few bumps on the road. In order to get the level of exposure desired and draw interest, having an extensive portfolio at your disposal will be necessary, and there's no better place for you to showcase it than in the online.
The internet allows you to generate awareness around your work, and reach popularity on international levels. But, in order to do that, you should take the right steps in this direction. The tips suggested in this article will give you the opportunity to create your online portfolio by the book, and get your work out there.