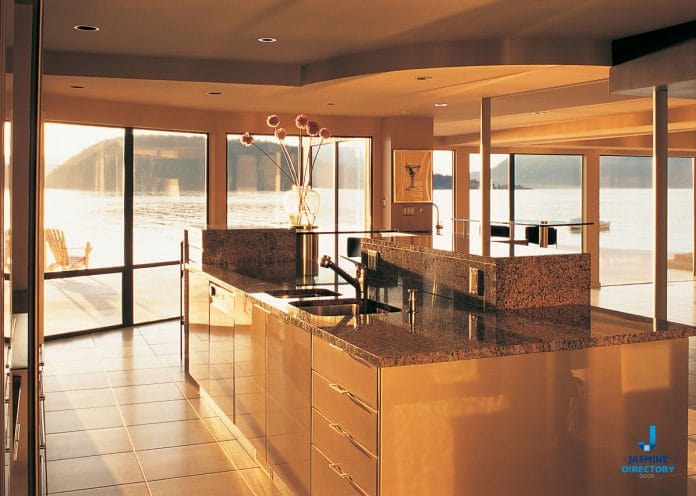 Designing a functional and beautiful kitchen can become overwhelming, as there are so many decisions to make from appliances, lighting, right down to choosing your kitchen tiles. No matter what size kitchen you have, tile wall backsplashes and floor tiles will add real personality to the home. Geometrics, colour, and pattern are here to stay, alongside soft pastel colours. In 2021, things are a lot more exciting with bright and exciting new designs and looks. Here are the 5 most popular kitchen tile trends and styles in 2021.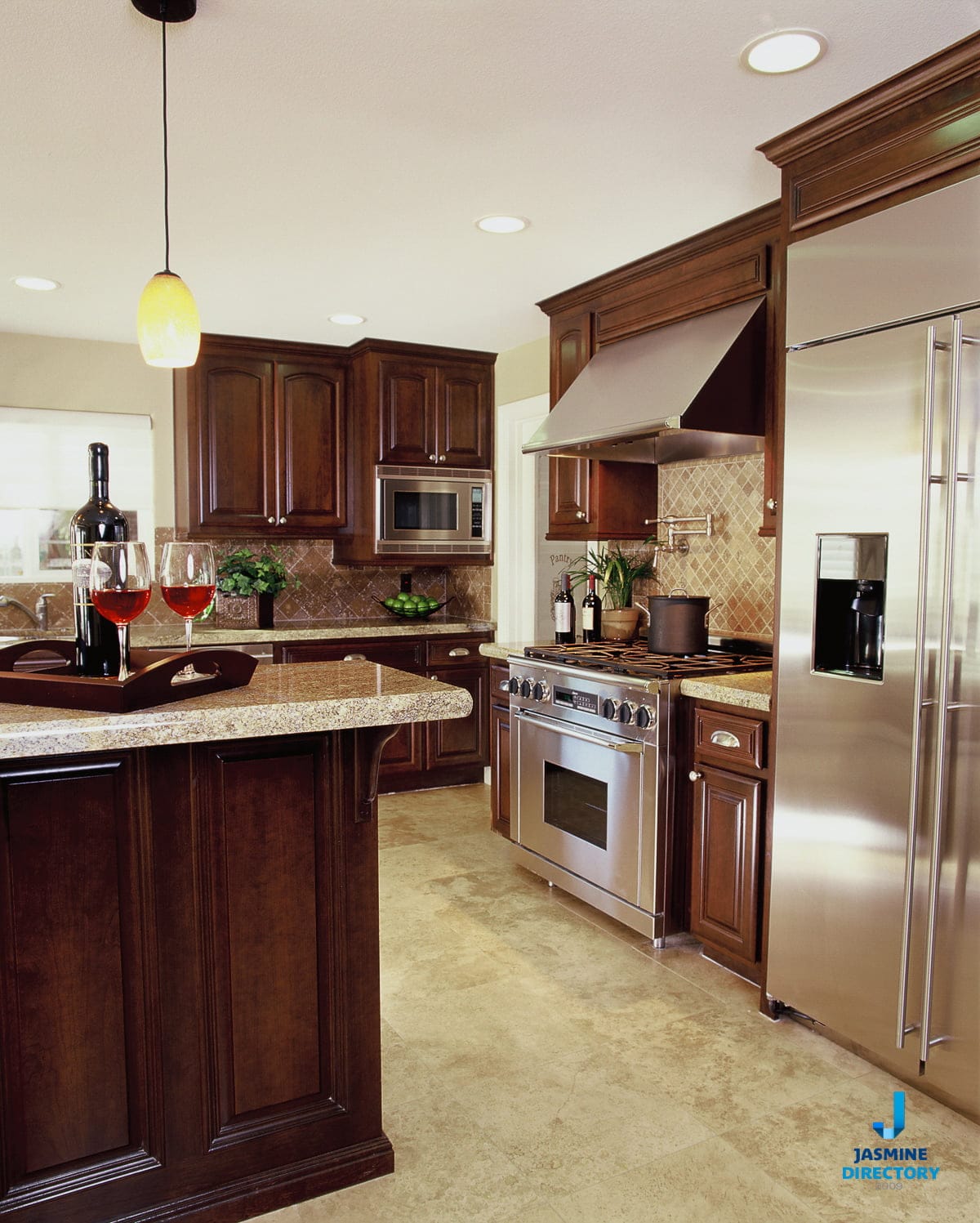 Bold Marble Tiles 
Marble is a timeless material and is one of the hottest styles and trends right now. Marble looks are instantly associated with elegance and luxury. The marble look will never go out of style and is always a classic look for any kitchen. The bold marble veining surface tiles are in and is trending towards 2 different styles with fewer or larger veins especially white tiles with grey veining.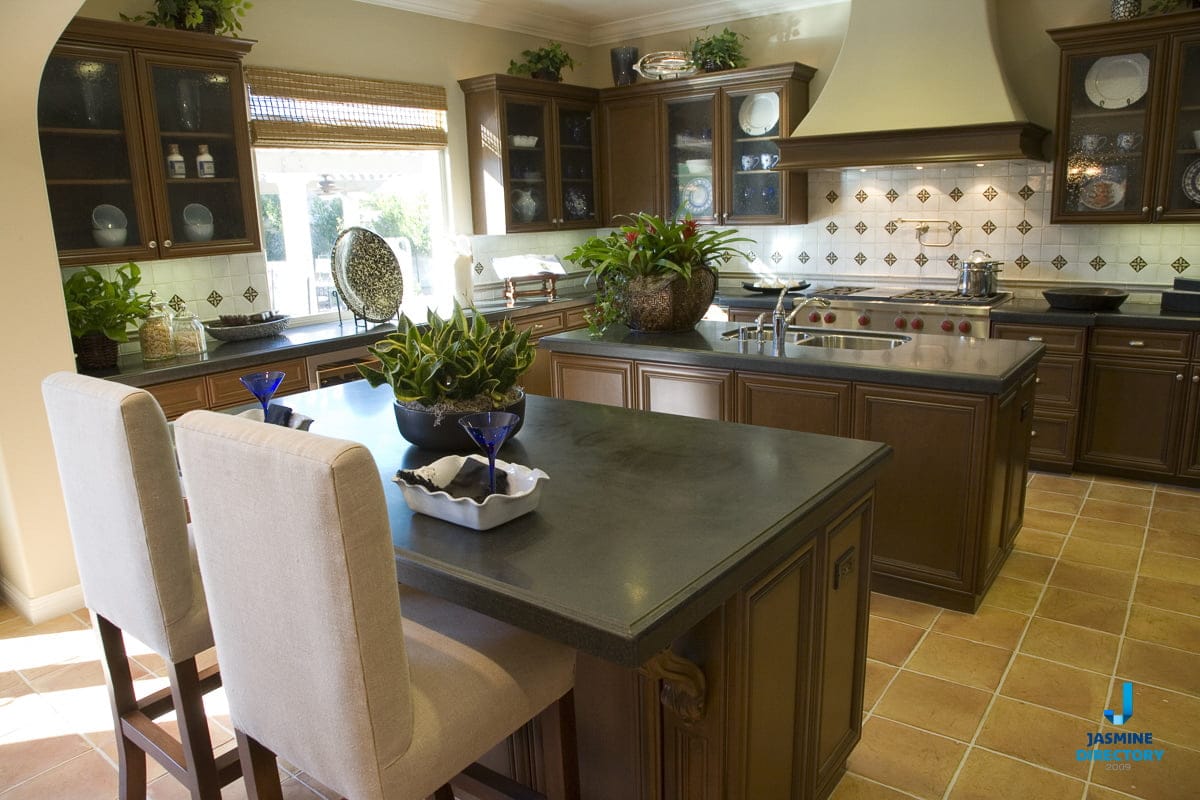 High contrast and angular veins are also available. Large scale veining patterns can go on with no disruption due to their very large tile size. Heavily veined tile surfaces add a very striking feature to any space. Bold marble tiles make a great focal point in the kitchen as a wall splash back or flooring tile.
Kitchen designs and countertops will blend in beautifully with the veining in marble backsplash wall tiles. Marble is a unique and bold material. It comes in a wide range of colours and finishes, there is something to suit everyone's needs. Bold marble tiles for floors and walls will give an outstanding feel to any interior space. Marble tiles can create a distinctive, bold, and strong look to any home.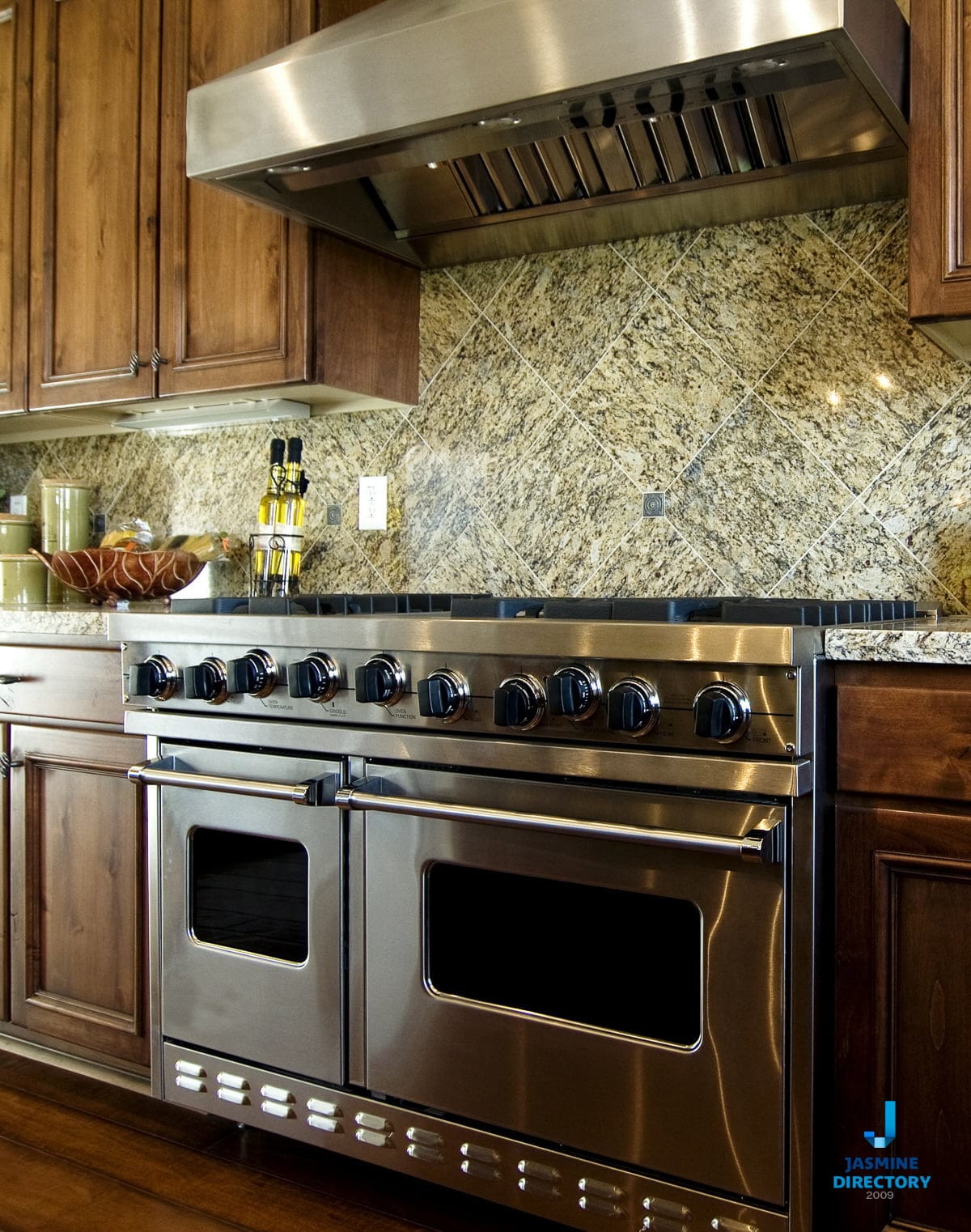 Metallic and Mirrored Finish Tiles
The mirrored and metallic finish takes the kitchen to a whole new level. These 2 types of tile finishes have gained popularity as homeowners are looking for something different and a unique style for their kitchen space.
The mirrored finish will give the tiles a reflective and glossy shine on the surface which shines through even more with natural light. With a metallic tile, lighting will bring out a dramatic effect in your kitchen. A metallic finish is another option if glossy is too much.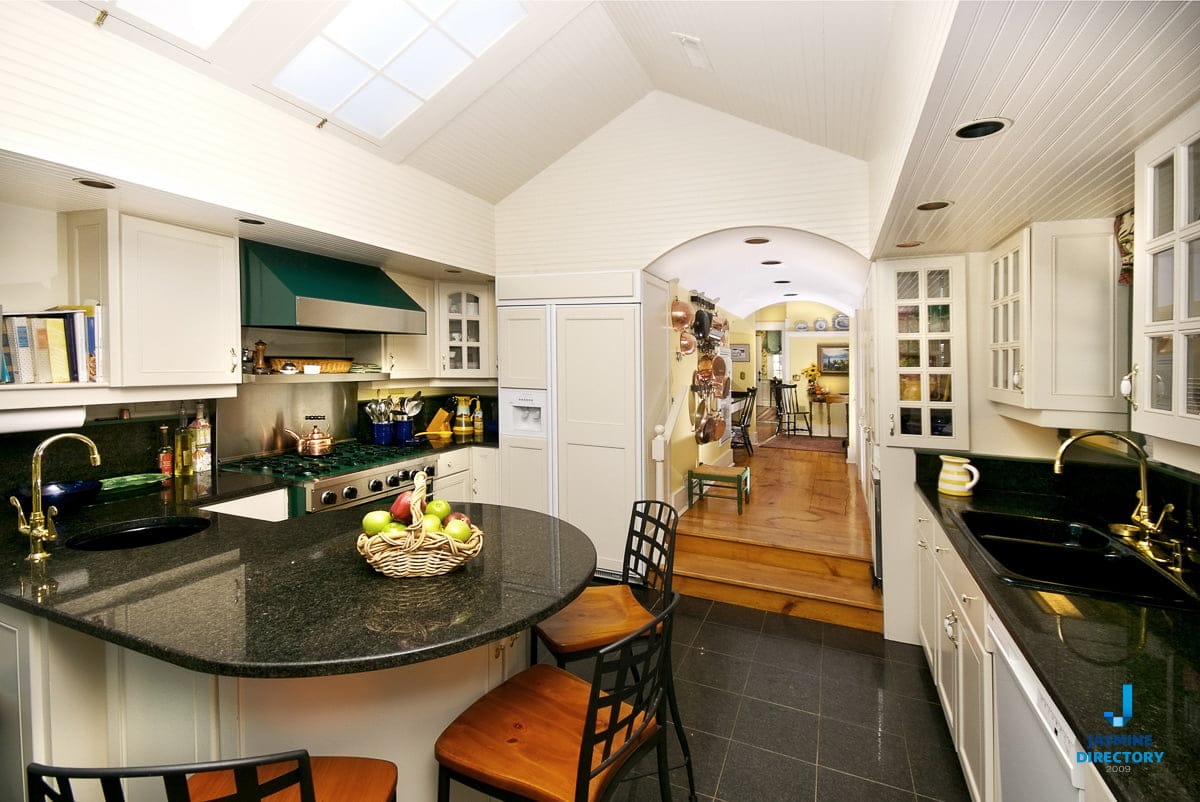 Tiles are finished in a texture and look that resembles that of real metals. The metallic finish gives your kitchen an unstated strong look and feel. The metallic tiles can be extending across the entire wall height. Add some sparkle and shimmer into your home with some charming metallic tiles.
From enchanting silver, copper, metros, and golden hues, metallic tiles offer everything to create an amazing look to your interior kitchen. If you are bringing your kitchen up to date, then mirrored finish tiles are a great tiling option.
Wood Look Floor Tiles 
Traditional wood look alike tiles are some of the new and fun trends sneaking in this year. Natural wood tiles are the hottest new trend on the market. Manufacturers are now able to mimic all the biggest wood flooring trends with unique textured looks. Today's porcelain tiles do an amazing job at mimicking the look of real wood.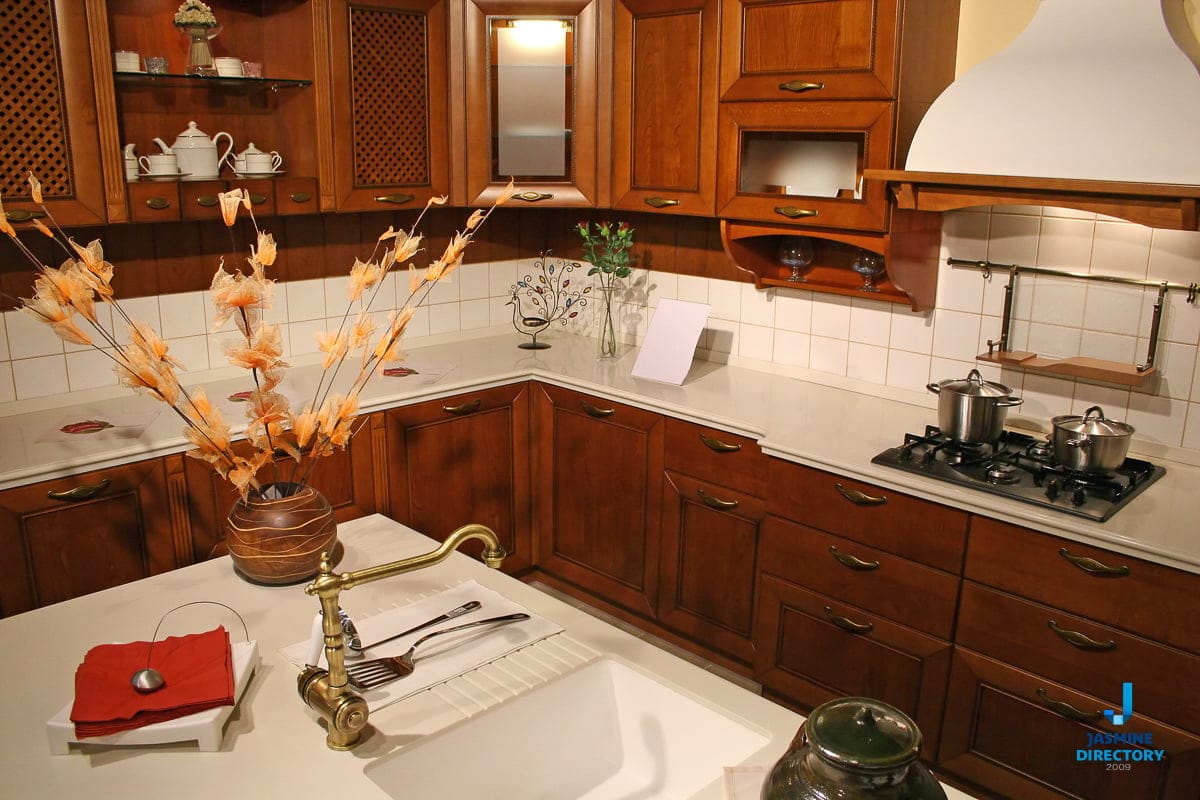 Wood porcelain tiles come in a variety of different tones and styles, from modern farmhouse to ultra-contemporary. No 2 wood planks should ever be the same they all have a distinguishing quality. There are many different types of wood look floor tiles some of these include the following:
Handscraped rustic wood look tiles
This tile features high variations between each plank with the appearance of long ingrained scrapes. This makes each wood tile plank appear rare, unique, and handcrafted.
Distressed wood-look tiles 
Distressed tiles are often mistaken for handscraped wood look tiles. Distressed wood tiles appear as though it has been through a lot of wear and tear. The appearance to expect is wormholes, scrapes, knots, burns, and giving an aged antique look.
Wirebrushed wood-look tiles
Wirebrushed tiles show the appearance of intentional and subtle wire scratches that leave the heart of the wood exposed to the surface. These imperfections are more consistent and smoother than distressed or handscraped wood looks.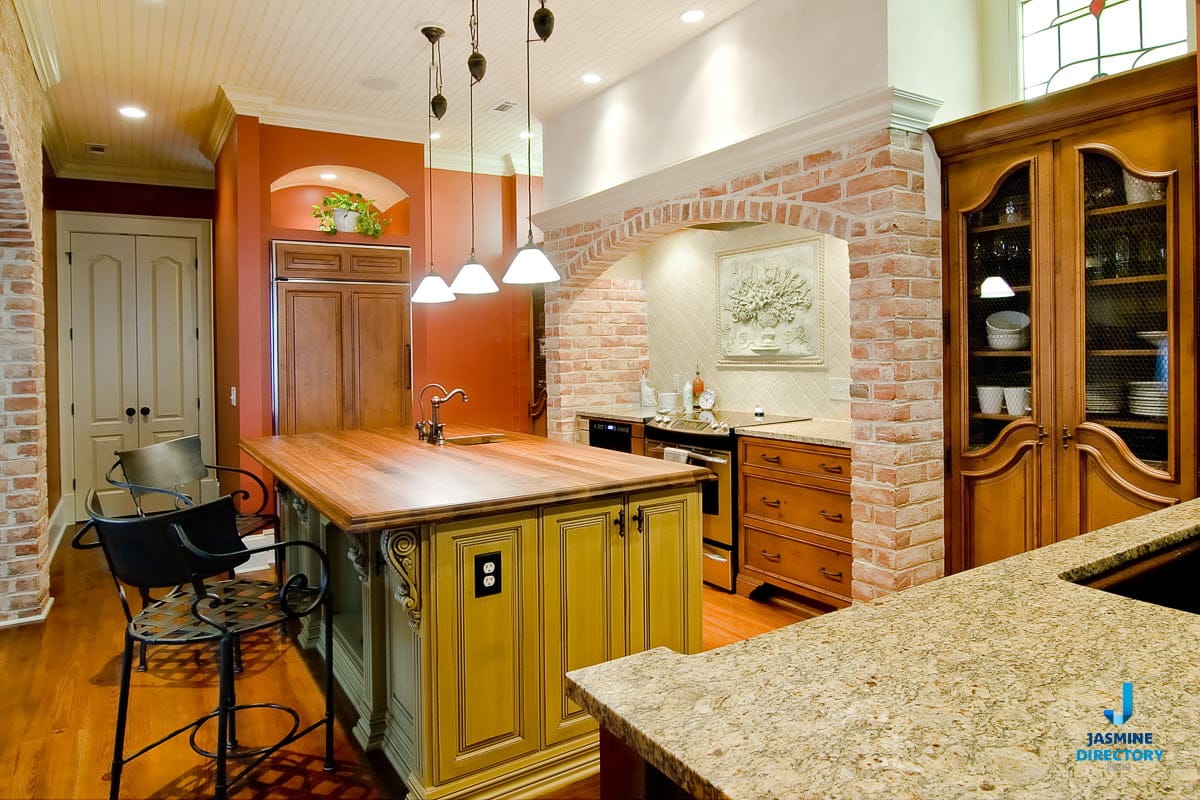 Patterned Tiles 
Patterned tiles have always been hugely in trend and popular, but they have changed in recent years, there are so many inspiring colours and styles on the market which is ideal for a kitchen setting.
Patterns are easy on the eye for that airy and bright kitchen. Fitting with a neutral countertop, homeowners now want something to turn heads and have an interesting focal point to admire in their kitchen. Upcoming and the latest tile patterns include Moroccan fish scale, chevron, and herringbone to name a few.
2021 also welcomes the geometric tile. Geometric tiles today are a very popular finish for a kitchen floor or walling space. The backsplash geometric tiles are resistant to acids and alkalis, are very easy to clean, does not respond to sudden changes in humidity and temperature, and does not absorb fat.
It is very easy to add that creative flair to a home thanks to the timeless patterned tiles. Another upcoming trend and style are large pattern or graphic print tiles in bold and big colours. These big and bold patterned tiles have the punch to liven up any space in the home. It is recommended to keep cupboards and countertops plain to allow the patterned tiles to stand out.
Industrial Designs 
Industrial designs go and in out of trend, however, they always keep coming back. Dark and metallic colours always look good together, perfect for an urban, steampunk, or Victorian enthusiast and for outdoors such as driveways. This style is consistently popular and used in many contemporary and traditional kitchens. It is generally used in a larger kitchen but can still be used to great effect in a smaller kitchen. If you are seeking a dark tile, then the Manchester tile is ideal for that industrial feel and look and is already one of the top trending designs.
Rectangle tiles like the traditional Fordham Nero work perfectly to add a bold stone look, which is always aesthetically pleasing, timeless, and classy. Add real depth and character on the kitchen wall with a simple yet effective hexagonal pattern. Hexagonal will go perfect with smooth gold, copper, and bronze kitchen fittings.  The Nero Marquina or the Exagoni tiles are great examples to put a sleek, modern, and old classic industrial look to your kitchen and home. Industrial designs will really stand out in a kitchen like nothing else.
No matter what your style is, there are so many different gorgeous kitchen floor and wall tiles to choose from to help you create your very own dream kitchen for your family and guests to enjoy. Time to upgrade your kitchen and home with some of these stylish, unique, and durable tiles!
These quality tile designs and trends will have your kitchen looking fabulous. Over the last decade, tiles have taken off and become the hottest trend around and always expanding with some new creative patterns, shapes, and looks in the tiling industry. The possibilities are endless and will be around for many years to come.