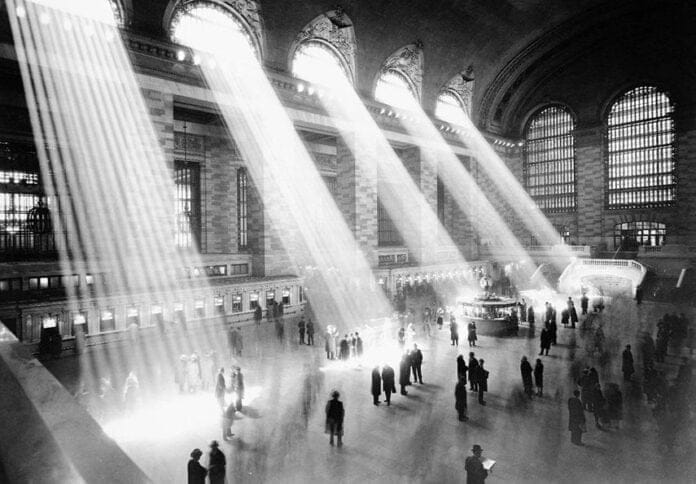 Pictorialism was the vanguard movement that applied the principles of fine art to photography from the mid 1880s to c. 1910, although Pictorial photography started before that date.
Photography rapidly became more accessible to a wider market, owing to the availability of cheaper dry plates and the introduction of relatively simple Kodak cameras. Photography had also become a commercial business with an emphasis on technological progress-often to the detriment of creative artistry, however.
In his hugely influential book Pictorial Effect in Photography [1869), Henry Peach Robinson (1830-1901) had prescribed some pictorial ground rules. He emphasized that an interweaving of art, nature, truth, beauty and a fair bit of darkroom trickery were the key tenets to creating a satisfying pictorial—or more accurately in his case, picturesque—effect.
They included the experience of art: 'However much a man might love beautiful scenery, his love for it would be greatly enhanced if he looked at it with the eye of an artist, and knew why it was beautiful.' Also, truth to nature: "Art rules should be a guide only to the study of nature, and not… confine the ideas or… depress the faculty of original interpretation in the artist."
Crucially, he also insisted on permission for the photographer to intervene to create better art:
Any dodge, trick and conjuration of any kind is open to the photographer's use. A great deal can be done and very beautiful pictures made, by a mixture of the real and the artificial in a picture.
This last recommendation—that the photographer's intervention and work on the negative and the print could improve on art and nature, that anything was allowed to arrive at beauty—was one of the attitudes that divided Pictorial photographers and eventually led to fracture and revolt in the ranks between those who practised manipulation and those who would go on to produce 'straight' photography (see p.280).
All over Europe, artists began breaking away from the establishment and setting up their own Secession groups. Well-heeled, amateur artist-photographers in Europe and the United States (the terms 'amateur' and 'artist' were considered synonymous) followed suit, organizing themselves into invitation-only groups and multinational associations with access denied to the despised "snapshotters".
They held annual exhibitions, or salons, and published influential, beautifully produced journals. In 1891, the International Exhibition of Art Photographers was held in Vienna by the Club of Amateur Photographers (renamed the Vienna Camera Club in 1893); their number included Heinrich Kuhn (1866-1944), Hugo Henneberg (1863-1918) and Hans Watzek (1848-1903), and the three went on to exhibit together in venues across Europe under the collective name of the Trifolium, or Das Kleeblatt.
The three worked on coloured gum printing, and also 'combination' printing-working with multiple negatives.
In May 1892, the Linked Ring Brotherhood was formed in London by dissatisfied members of the Royal Photographic Society; it was led by the Pictorial supremo himself, Henry Peach Robinson. Purposely arcane, the Linked Ring Brotherhood met on a monthly basis, published papers, held dinners and made photographic excursions.
To be asked to be a member and to be exhibited at the Links' annual Photographic Salon was the highest accolade a Pictorial photographer could receive.
Frank Meadow Sutcliffe (1853-1941) was a founder member. Perhaps best described as a documentary Pictorialist, Sutcliffe worked in Whitby most of his life and recorded the people, environs and way of life there.
The Water Rats (opposite), which displays some differential focus with a sharp foreground and a hazy 'background, caused controversy at the time for supposed corruption of the young naked models. Much of Sutcliffe's work is printed in brown or grey carbon; it sold well to Whitby tourists, and still does today.