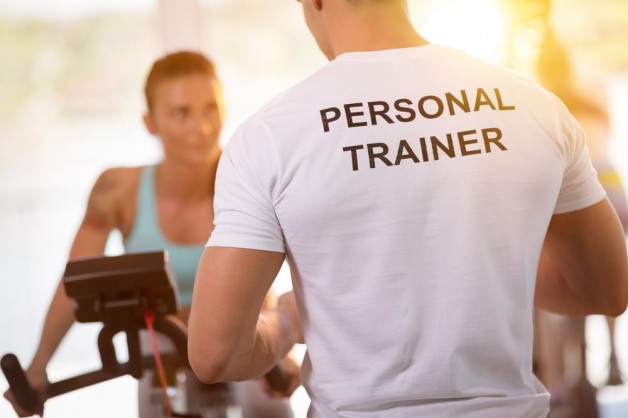 Nowadays, gyms require personal trainers more than ever. Whether you are interested in working as a personal trainer in a renowned gym in your area or you are looking for instructor jobs offered by the world class hotels, make sure you have a good understanding of how to provide personal training and how to work with clients.
There are no shortcuts when it comes to personal training. You really will have to work hard to train your clients and to help them achieve their fitness goals. Know your industry and your business well before looking for the instructor jobs.
Have a copy of your certification, bio, and personal training liability insurance ready. Most gyms and fitness centres that offer fitness jobs will require these documents if you are going to work with them as a personal trainer. They will need to ensure that you are qualified in personal training and that you can provide the best and indeed the safest fitness training to their clients. If you have worked as a personal trainer in the past, you must mention that in your bio to improve your chances of getting the instructor jobs.
During the interview, you might be asked several questions regarding personal training. Your future employer would want to assure himself that you are a knowledgeable person who is aware of the style, techniques, and various exercises for building muscle strength, muscle tone, increasing body mass, reducing weight, and so on and so forth. Don't get nervous during the interview. Just be yourself and tell them all they want to know.
The most important requirement to get instructor jobs is to have respect for your clients. You must be people's people, meaning you must be friendly in nature. Your clients must be able to talk freely with you. They should be able to get along well with you otherwise personal training would become a monotonous and drudging task. When you are there for the personal training job interview, behave in a polite manner. Impress your clients with your sophisticated mannerisms as it would surely get you going in the fitness training industry.
If you are interested in taking up personal trainer jobs, you must know what all is required to get such jobs. First and foremost, you must be fit. In order to help others achieve a fit and fine body, you must ensure that you have the highest possible level of fitness. You must have a healthy body and must have a great deal of physical strength and stamina to indulge in strenuous physical activities every day.
Next, you must get yourself certified. There are many personal training institutes from where you can get the necessary accreditations. Once you have the certificate from a renowned fitness institution, you can improve your chances of getting the personal trainer jobs. People will look at you as a professional and will trust your capabilities. You will not have to prove yourself to your prospective customers to get the fitness jobs. Jobs will come to you on their own.
Personal training requires a lot of patience. As a personal trainer, you would be required to work closely with your clients so as to help them achieve their desired fitness goals and objectives. To get the personal trainers jobs you must possess excellent communication skills. You must be able to convince your clients that you are genuinely interested in making them fit and that you would do your best to achieve the fitness goals that they have set for them. Be enthusiastic, energetic, and charismatic to retain clients and to get a lot of personal trainers jobs opportunities.
Finding the gym jobs can be a bit challenging given the intense competition in the market. To grab the best job opportunities, you need to stay active. Adopt the best marketing strategies to enhance your visibility and to make yourself known to your target customers. You may join a gym as it would not only introduce you to potential clients but would also improve your knowledge and experience in personal training.
You may advertise your personal training services in local newspapers or over the Internet to get clients. And if you have the entrepreneurial skills to manage the business, and the desire to be your own boss, you can start up your own personal trainer business.
Useful Tips to Help You Find a Gym Job
First, prepare your detailed profile, including your experience in the personal trainer jobs, your specialities, your personal qualification and training, the geographical areas where you serve, and the cost of your services. The better your resume, the better would be your career prospects since your resume is the first impression that you make on your future employers.
Next, advertise your profile successfully. If you wish to find the personal trainer jobs or jobs in fitness, you must be able to make yourself visible in the market. Individuals, gym owners, health clubs, and private companies looking for the personal trainers must be able to reach you. To make yourself known to your prospective clients, advertise your profile in newspaper classifieds, local yellow pages, and over the Internet.
These days, several online personal trainer directories have come over the web that allows established, as well as new instructors to promote their business online and to find fitness employment opportunities all over. You can post your resume online or can apply directly to the numerous instructor jobs posted on the website. Using the Internet is one of the easiest, fastest, and indeed the most effective ways of finding the jobs in fitness. Since a large number of individuals and companies looking for personal trainers use the Internet these days to reach the ideal trainer for themselves, you can make the most of this growing trend by presenting yourself to your future employers in the best possible manner.
To find fitness employment opportunities, you may also stay in touch with your local gym owners and health clubs to find out if they are in need of gym instructors. Or, if you have friends working with top multinational companies or with leading hotels, you may use the contacts to find the instructor jobs. Nowadays, top companies hire gym instructors to keep their employees fit and healthy. Also, holidaymakers prefer to stay in hotels where there are state-of-the-art gyms and qualified personal trainers.