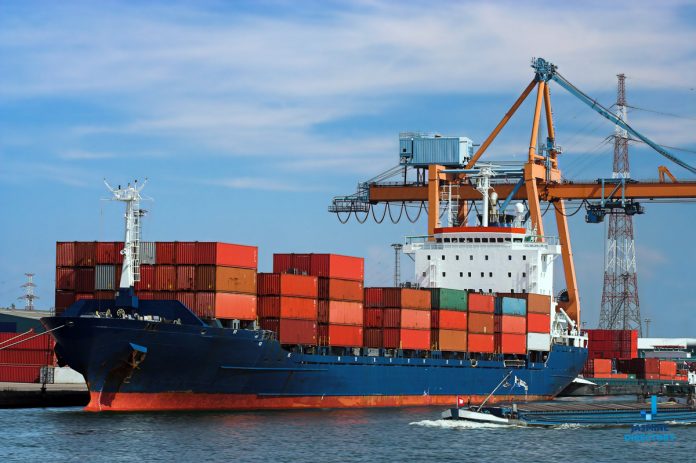 Lifting equipment plays an important role in many industrial and construction industries. Lifting equipment is machinery that is used for lifting heavy loads. Vertical lifting of heavy loads is an impossible task to achieve by common manpower. Lifting equipment can solve these issues in no time.
Lifting equipment is a more practical option. For quick and easy relocation of the heavy objects, these machines are essential. There are several types of lifting equipment on the market the most used ones include cranes, chain hoists, passenger lifts, and much more. Here is our guide to the top global lifting equipment manufacturers.
Wh Scott Lifting
WH Scott Lifting and Sons Engineers Ltd was established in 1897 and they specialize in the design and manufacturing of highly engineered handling and lifting solutions used in material, rigging, and lifting handling applications.
The company stock a wide range of rigging and lifting equipment products from lever hosts and manual chains, snatch blocks, electric chain hoists, swivels, sheaves, and much more related fittings.
WH Scott Lifting is your one stop shop for lifting equipment, hydraulics, load securing, height safety equipment and associated testing, installation, repair and maintenance services. A full range of crane kits and systems are available in a multitude of materials including stainless steel, steel, and galvanized steel which can be single or double girder or monorail depending on what your requirements are. The company can cater to all your lifting and safety requirements.
Liebherr
Liebherr is one of the largest manufacturers of construction machinery in the world. The Liebherr Group is managed by the Liebherr family. Liebherr was first established by Hans Liebherr in South Germany. The first mobile tower crane was invented in 1949. He recognized the need for machinery and tools for the building industry and domestic construction. The Liebherr Group comprises of over 140 companies in more than 50 countries on every continent.
Liebherr provides an extensive range of products these include tower cranes, mobile and crawler cranes, manual handling technology, maritime cranes, mining equipment, and much more. In addition to their high-performance products, they also offer a reliable and worldwide customer service that is second to none.
Hoist UK
Hoist UK is the leading manufacturers and supplier of handling and lifting equipment for the entertainment and industrial sectors providing everything you need for your project from electric chain hoists to overhead crane systems.
Hoist was founded in 2006 and today is one of the largest lifting and handling equipment designers, distributors, and manufacturers in the UK. Their product range includes JIB cranes, overhead cranes, manual hoists and winches, rigging hoists, rigging accessories, pulleys and sheaves, and more. All services are tailored to the customer's needs for custom manufactured and bespoke design lifting and handling solutions. They have a dedicated, skilled, and experienced engineering and technical team to design and manufacture bespoke lifting solutions to meet your requirements.
Their team will work closely with you through the whole process from initial enquiry and design, through manufacture and installation right through to the commissioning and ongoing testing. If you need any further information, contact them via the contact us page or give them a phone call.
Haulotte
Haulotte was established in 1881 and has become one of the global leaders in manufacturing of material lifting equipment. Being the market leaders in Europe, Haulotte can meet and exceed every demand from the Irish and UK consumers.
The company specialize in reliable and efficient access platforms for your business. Based on a multitude of lifting applications both indoor and outdoor and knowledge of construction worksites, they have designed many different access equipment. Their comprehensive quality product range includes push arounds, telehandlers, vertical masts, scissor lifts, telescopic booms, and articulating booms.
Haulotte is a provider of global solutions whose primary focus is effectively meeting day to day needs and specific operating requirements of its users and customers. If you need any further information you can contact Haulotte via the contact us page.
Their extensive range of lifting equipment is suitable to addressing the needs of many different sectors these include:
Sports and other events
Manufacturing, Logistics, distribution
Landscaping activities for green spaces
Main structure construction or finishing works
Maintenance and renovation works
Konecranes
Konecranes are a Finland based company who provide market leading lifting equipment and services that increase the effectiveness and value of your business.
They specialize in manufacturing and servicing of lifting equipment and cranes. Konecranes products are designed for industries dealing with heavy loads such as shipyards, ports, bulk material terminals, and intermodal terminals. Their team is dedicated to improving the performance and efficiency of every type of business.
When you choose Konecranes, you acquire a unique source of global knowledge and experience combined with local know how to increase your safety and productivity and empower your lifting solutions. All products are designed and manufactured in house to function flawlessly in the specific lifting applications for the customer's industries.
Zoomlion 
Zoomlion is a China based international company designing and manufacturing high tech equipment in the areas of agricultural and engineering industry.
Zoomlion has more than 20 years of development and innovation, the company is now a global enterprise possessing 56 product lines and 10 major categories as well as 600 leading products. Their extensive range of products includes mobile crane, concrete, tower cranes, forklift, earthmoving, MEWP, foundation, and much more.
Tower cranes are available in 2 products these include luffing Jib and flat top. The mobile crane is available in various types these include truck crane, crawler crane, rough terrain crane, and all terrain cranes. As one of the leaders in construction machinery and lifting equipment, zoomlions main priority is to build cutting edge products together with the best quality and exceptional customer service. Zoomlion is committed to providing the very best technical support team. All technical support teams have the knowledge of all lifting equipment so if you have any questions, they are there to support you at any time.
Terex 
Terex is a global manufacturer of lifting equipment and material processing products and services delivering solutions that maximize customer return on investment. Their major brands include Powerscreen, Terex, and Genie.
Terex manufacture many quality products these include tower and rough terrain cranes, aerial work platforms, and telehandlers. Their tower cranes are available in flat top, self-erecting, luffing jib, and hammerhead varieties, each with a wide range of capabilities and sizes. The tower cranes are strong and will perform for many years to come. If you need any further information you can contact Terex via the contact us page.