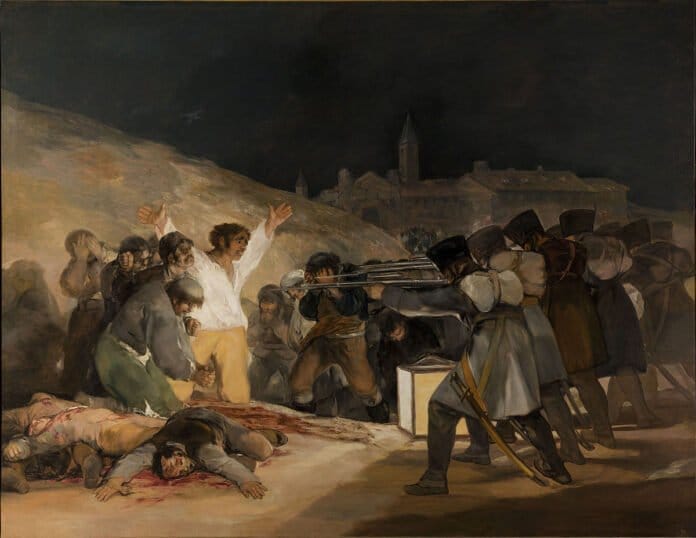 Born in humble circumstances in Fuendetodos in Aragon, Spain, the son of a master gilder, the art of Francisco José de Goya y Lucientes (1746-1828) broke decisively with the past.
When the average lifespan was fifty years, Goya's career spanned sixty. His work both commented on and chronicled contemporary events, and he influenced generations of artists who followed him.
At the age of thirteen, Goya was apprenticed to Jose Luzan y Martinez (1710-85), from whom he learnt to paint in both Rococo and Baroque styles. However, his main influence was the art of Velazquez, whose free brushwork he emulated. From 1786, he became a court painter in Madrid.
In 1792, a severe illness made him permanently deaf and he soon produced a series of disturbing satirical etchings that depict atrocities dispensed by both sides during the French occupation of Spain.
In later life, he painted some murals on his walls, known as the 'Black Paintings' (1819-23). After the French left, he was mistrusted by the new Spanish king and he moved to France.
This painting represents a real event. When Napoleon Bonaparte's armies marched into Madrid on 2 May 1808, the citizens rose up against them. The next day, French soldiers rounded up hundreds of Spaniards and shot them.