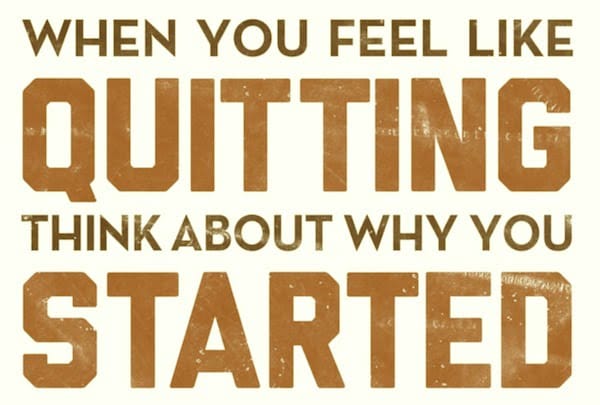 In a recent study, many overweight Americans are not as inspired as they used to be to lose weight. Is it because they no longer care about their health? Some think it may have to do with a lack of staying motivated and in this article we will explore ways people can overcome this hurdle.
Losing weight is not a problem as long as you learn how to stay focused and disciplined throughout your plan. However, most often, men and women face a lot of difficulties once they decide to lose weight because of the anxiety and fear of failing. This happens due to a number of reasons which does not let them stay motivated for long enough. Before planning to take upon this daunting task, one should realize the amount of consistency, effort and motivation that is always at stake, especially when temptations are all around you.
A number of psychological and emotional challenges are involved in this journey of self-improvement. Constant encouragement from friends and family and seeking inspiration from peers already benefitting from losing weight can dramatically improve the time you spend procrastinating and can act as some of the building blocks of your journey.
Why lose weight in the first place?
At a certain point in your life, you finally say to yourself "Enough is enough, it's time to get healthy". Self-improvement, health benefits, looking good for yourself and giving a healthier chance to your body amidst the casual activities carried out in your daily-life can be a great step towards a newer and better version of you. With the increased use of social media, often young girls or women fall victim to the idea of a 'perfect body', but instead of achieving that, losing weight for your own health and betterment should be the real goal.
It's important that before you take the first step towards your goal, that you have a good reason as to why you want to achieve it and that you are not just doing some sort of crash diet to lose weight. All too often those who fail do so because they think it is just a short-term process rather than changing their entire lifestyle.
If you truly want to lose weight and keep it off, you need to change your perspective on food and fitness. It has to be something you are committed to for the rest of your life so that it becomes a daily habit rather than something you do every so often because you got fat all of a sudden.
How To Say Motivated Throughout
Here are some simple actions you can take to achieve your goals:
Make a plan that fits your routine activities. If your schedule becomes hectic or scattered, it will increase the chances of giving up.
Create a weight loss journal that keeps a record of your weight from the start till the end. It's important that you track your journey so you can see what is and is not working.
Change your phone or PC's wallpaper to motivational and inspirational

quotes

. Having a quick burst of inspiration can help you get through those lulls in the day.
Involve your friends in this as constant encouragement will keep you motivated. Not only having their support will help, but it will also provide some accountability.
Talk positively about your efforts as you will be able to overcome any desire of having food other than the diet plan.
How To Implement These Steps
Instead of planning a lunch date with your girlfriends almost three times a week, reduce it to twice a month. This step will bring an overall change to your routine and help you fight the desire and temptation of trying something new. Moreover, one may not realize how important it is to discipline yourself when it comes to spiking your insulin on a regular basis. This will add to your confidence and give you a sense of determination after you have learned how to control your cravings.
Most women give up at an early stage due to the lack of commitment and motivation. There is less or no support from those around which leads to a failed attempt of losing weight. It is often difficult to remain focused and motivated to your set goal until you make up your mind and give in your 100%.
Create Good Habits
One of the most important steps in this entire process is that you have the discipline to create good habits so that you are consistent with your efforts. If you want to see long term effects from your dieting then it is important you set the tone right from the start by making good choices. And the first choice you make is in the morning.
How you wake up in the morning and the first few choices you make will play a key role in how effective your diet is because one good choice leads to another. So make sure you can wake up an hour earlier so that you do all the necessary things to start your morning off right. Maybe you take a walk, do some stretching, drink some more water, and so on, just make sure you start the morning off right and you will see more good habits come from it.