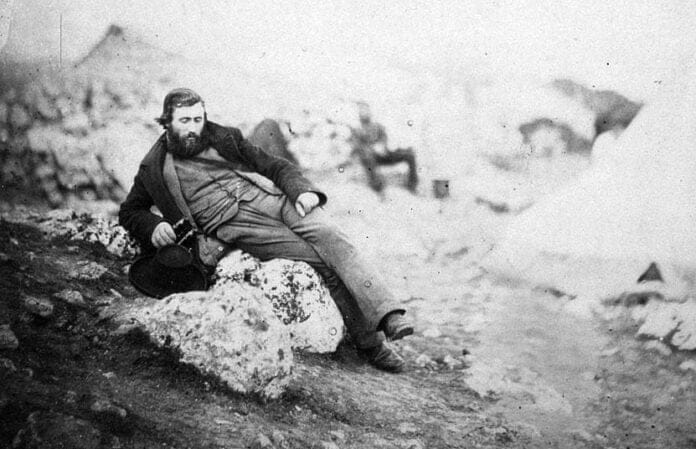 Roger Fenton's series of more than forty negatives of lush and sculptural still life compositions of fruit and flowers, arranged on marble and fabric, was rapidly realized during the summer of 1860, when the wet, foggy weather made landscape photography impracticable.
Fenton used the same fruits in more than one image, as can be seen from their gradual decay: true nature morte.
As photographer to the British Museum from 1853 to 1859, Fenton had plentiful opportunity to experiment with composition, lighting, chemistry and lenses while he photographed inanimate objects of various sizes and materials—sculptures, paintings, geological and anthropological specimens— in the museum's collections.
He set up and photographed the still life series much as he had worked at the British Museum, using at least three different cameras, maybe four: stereo, medium, large and even larger format It is often possible to see camera reflections in the polished surfaces of grapes and cherries.
The still lifes reflect the interests and material resources of the wealthy Victorian middle classes: the new greenhouse technology, the exotic imported produce of the British Empire and the coded language of flowers.
Poignantly, they also celebrate the brevity of life at a time when Fenton had recently lost both his son and his photographic assistant.