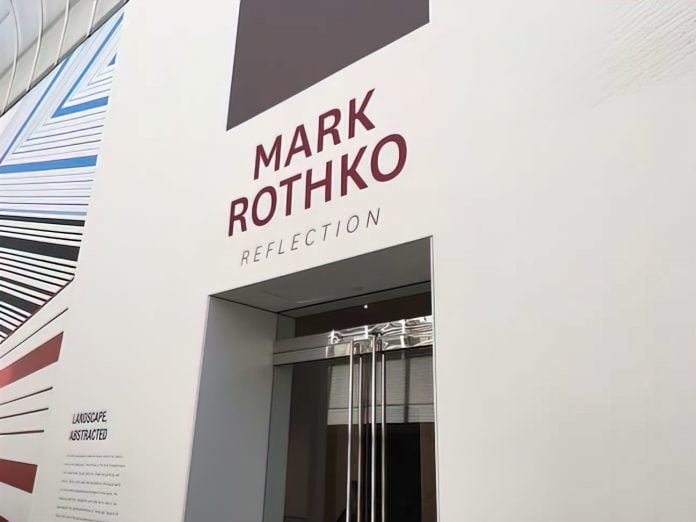 With my recent trip to Boston that included a captivating visit to the Museum of Fine Arts, I was fortunate enough to catch the Mark Rothko: Reflection exhibition. I have written on similar Rothko experiences when traveling: seeing the Rothko Chapel in Houston and the exhibition Red: Ming Dynasty/Mark Rothko in Washington DC.
A painting is not a picture of an experince, it is an experience. ~ Mark Rothko
Facing a Rothko painting is definitely an experience—a meditative, transformative kind of experience. There is a sense of immersion. A feeling that you are "part of the painting." It's still a magical feeling getting up close with these paintings and then slowly backing away filling your gaze with those mesmerizing colors.
Mark Rothko: Reflection contains eleven major works: from early paintings; to the radiant, colorful canvases that are most recognizable; to his large, mystical black paintings, made late in life. Though there are only a few examples of each phase of his career, together they allow us to trace his unique artistic vision.
The progression of a painter's work, as it travels in time from point to point, will be toward clarity: toward the elimination of all obstacles between the painter and the idea, and between the idea and the observer." ~ Mark Rothko
Without doubt, Rothko found clarity in his work. His paintings are an experience, the experience of being human.