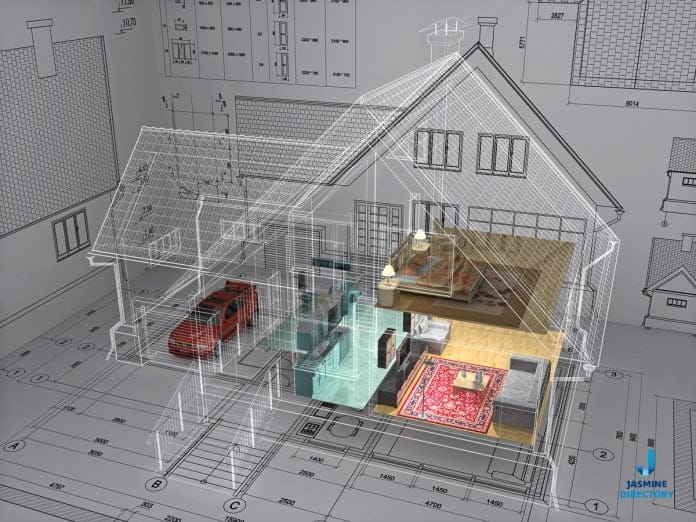 There are hundreds of thousands of businesses competing to be found online. SEO is essential for your business to be successful. In a city like London, it can be difficult and a very competitive market to be found and trusted online. Even if you are established, it is still hard to make it successfully. Markets develop, new competitors appear, and algorithms change. No matter what or who you are, every business website needs optimizing to grow their online presence and reach their goals.
Search engine optimisation is an effective online marketing tool that can help promote your business products and services but more importantly, it gives you exposure to your target audience. Read on to our helpful guide on how SEO can help London businesses to grow.
What is SEO?
SEO is one of the most widely used digital marketing tools.
The main aim of SEO is to gradually increase your site traffic in search engines such as Google in order to achieve the highest possible position in search results. It is a long-term process and any changes can only be seen after a certain amount of time from at least 6 months on wards. It takes several months to rank a site but once optimised and maintained on a regular basis via a reputable London based SEO company such as seolondonagency.co.uk, your top positions will maintain. The process cannot be accelerated, and it is not a one-time process, it requires consistent and constant work. SEO is constantly changing and evolving so it is important to keep up with the latest SEO trends.
What worked for SEO a few years ago may be completely irrelevant today. So, if you want to be successful, SEO is definitely required. The rewards for all the patience and hard work are higher search results, more satisfied customers, increase visibility of your website, and ultimately higher profits in the long term.
On-Page SEO
When optimising SEO web pages, it is important to place an emphasis on the location you are looking to be found in. This means page titles, header tags, and URL should all include some variation of your focus location keyword. On page boosting tactics include:
Short and memorable URLs that contain your keyword
Embedding Google maps on your contact page to increase location relevance
Using internal and external links which will help Google understand your topic better
Add relevant videos or images that are keyword optimised
High quality content rewards you with better rankings
Increase user engagement by focusing on aspects such as user experience, site speed, and content optimisation.
Off-page SEO
Depending on your marketing goals, the time that is spent on off page SEO can vary. Off page SEO is a very important factor for the growth of your business. If you want to increase your brand's visibility in organic search result, and rank your site on Google, you must look beyond your site.
Off-page SEO are tactics taken outside of your site to improve its search rankings. These tactics include link building, social media, content marketing, citation building, brand building, reviews, podcasts, content creation, blogs, and more.
Link building is the backbone of any off-page SEO strategy. It is important to be aware of how you approach link building. Links are very important to Google. It is almost impossible for Google to determine the value of any web page if there are no links pointing to it, no matter how in depth, fresh, or useful the page content might be. The goal is to earn high quality links from authority sites and send them back to your site.
Links from authority sites help position your site as an authority building trust from one site to another. Always choose quality over quantity.
When we think of content marketing, it can span to both on and off page SEO. Any type of content that you publish anywhere on the web is regarded as content marketing. By writing a guest post, this is counted as a form of content marketing. Content marketing is closely linked with link building. Common content marketing tactics that work well to build off page SEO include:
Blog posts
Whitepapers and e books
Infographics
Surveys, research, and studies papers
SEO will increase your inbound traffic
For a small business owner, it takes a lot of energy and time to generate leads through paid advertising and cold calling while achieving a relatively low return on investment of these marketing efforts. Once your site starts to rank on search engines for relevant searches, searchers will then click on those links and visit your website. The more increased traffic to your site, the more leads and sales you will gain.
That way, converting leads into customers turns into paying customers. As your website traffic increases, your rankings on each page will also increase. Engaging content will encourage visitors to come back to your site.
Increase in your ROI
SEO can improve your return on investment and is a very effective marketing strategy for this.
SEO targets the people who you know would be interested in your product or service. Anyone who visits your site is always a potential lead. It is an exceptionally cost-effective way of bringing in results and revenue for your business.
Keep your business ahead of your competitors
Ranking higher on search engines such as Google puts you ahead of your competition. Your customers and potential customers see you as a more credible option. Your competition is already implementing SEO into their marketing campaign so it is essential that you do the same with your business.
With the right planning and SEO techniques, you can boost your business above all the rest for relevant keywords. Posting regular content with keywords will better your rankings. The more often you post, the better your rankings will be in the long term. Long term SEO is essential to keep you ahead and keep you in top positions on search engine pages.
Delivers long lasting results
SEO delivers long term and lasting results for your small and large businesses in London. SEO strategies will produce the best and longest lasting impact for your business or brand. It is an ongoing strategy, and to maximise your ROI from it, you need to make it a long-term commitment.
Your business will see benefits many years after you invested in it. For your rankings to maintain and grow as well as evolve with user search habits and search algorithm updates, you must continue to utilise SEO in your marketing budget.
Build up brand awareness
SEO depends on the keywords featured in your content. Once search engines like Google crawl your website, they will then determine where you rank on search engine results pages. As you strategise and improve your SEO, you will reach the top positions on the first page. Most people don't look beyond the first page of a search. This means it is essential that you are positioned at the top for your keywords. Top page rankings will improve your brand awareness.
When potential customers searching for a product or service online related to your business, by having effective SEO implimented, this will make sure your site is displayed. The more relevant searches and keywords your business appears for, the more visitors will recognise your business. It can take approx. 5 to 7 impressions for people to recognise a brand.