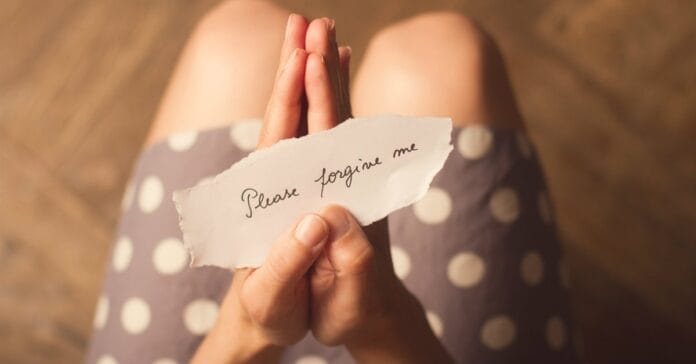 Forgiveness is one of the few things that make us fully human. However, in today's world that is plagued by hatred, jealousy, and discord, forgiveness seems like a dying trend – even in the Christian church. But what does the Bible, the very Word of God itself, say about forgiveness?
Jesus said, "Father, forgive them, for they do not know what they are doing." Luke 23:34 NIV
The most prominent example of the Christian art of forgiveness was shown by none other than Jesus Christ Himself. He uttered these words while He was being tortured to death on the cross. Jesus' life and ministry have changed the entire system of forgiveness. Take note that forgiveness is not on forfeiting justice, but it is knocking on to a higher calling. Jesus' example of forgiveness on the cross is one of the precedents of how we should learn to forgive others as well.
But Joseph said to them, "Don't be afraid. Am I in the place of God? You intended to harm me, but God intended it for good to accomplish what is now being done, the saving of many lives. So then, don't be afraid. I will provide for you and your children." And he reassured them and spoke kindly to them. Gen. 50:19-21 NIV
The Christian art of forgiveness was not only exhibited in the New Testament, in the time of Jesus, but also in the Old Testament. It is evident in the story of Joseph the Dreamer. The story here was that his brothers sold him into slavery, and this was the precursor of the misfortunate events that happened in his life. This verse was Joseph's reply to his brothers when they had been reconciled after everything that has happened. So what else does God say about the Christian art of forgiveness?
Be kind and compassionate to one another, forgiving each other, just as in Christ God forgave you. Ephesians 4:32 NIV
The apostle Paul encouraged the church in Ephesus to forgive one another, pointing to the example of God sending His own Son to the cross for the forgiveness of humanity.
Bear with each other and forgive one another if any of you has a grievance against someone. Forgive as the Lord forgave you. Colossians 3:13 NIV
Again, the great apostle Paul stressed the importance of forgiveness to the church in Colossae, pointing to the Lord as the greatest example. Paul understood that we, as imperfect human beings, are bound to offend others one way or another. Therefore, the institution of forgiveness is essential.
Then Peter came to Jesus and asked, "Lord, how many times shall I forgive my brother or sister who sins against me? Up to seven times?" Jesus answered, "I tell you, not seven times, but seventy-seven times. Matthew 18:21-35 NIV
Most Bible scholars agreed that the term seventy-seven times is not the numerical equivalent of 77, but more like 70 times 7, which gives us 490 times. But the point being is not to count up to 490, but instead, in the Christian art of forgiveness, forgive continually every time someone does wrong to you.
But I tell you, love your enemies and pray for those who persecute you. Matthew 5:44 NIV
Jesus, in His sermon on the Mount, even stretched out the Christian art of forgiveness to the point of loving your enemies, and praying for those who offend you.
And when you stand praying, if you hold anything against anyone, forgive them, so that your Father in heaven may forgive you your sins." Mark 11:25 NIV
This verse was Jesus' statement to His disciples, instructing them that in approaching God in prayer, we should learn to forgive others just as God did. Someone who has received God's forgiveness must exhibit that same mercy to others as well.
Whoever would foster love covers over an offense, but whoever repeats the matter separates close friends. Proverbs 17:9 NIV
One key thing to the Christian art of forgiveness is love. The proverb explicitly states that if you retaliate and fight back against your offender, it would just do more damage and sever your relationship. Instead, it focuses on love, the nature of God Himself, that allows forgiveness to happen.
But the fruit of the Spirit is love, joy, peace, patience, kindness, goodness, faithfulness, gentleness, self-control; against such things there is no law. (Gal. 5:22-23 ESV)
Paul was speaking in a letter to the church in Galatia about the fruit of the Spirit. It has to be noted that the word "fruit" is singular, not plural, which means that all of the traits listed in verse must be present in the Christian art of living. It is implicitly stated that learning how to forgive is necessary for a Christian believer.
For if you forgive other people when they sin against you, your heavenly Father will also forgive you. But if you do not forgive others their sins, your Father will not forgive your sins. Matthew 6:14-15 NIV
The Lord's prayer preceding the verses speaks of "forgive us as we have forgiven others". This verse should come as a warning for any Christian believer who is unforgiving and unmerciful. God says that the act is wicked, which will be elaborated in the next point.
Then his master summoned him and said to him, 'You wicked servant! I forgave you all that debt because you pleaded with me. And should not you have had mercy on your fellow servant, as I had mercy on you?' And in anger his master delivered him to the jailers until he should pay all his debt. So also my heavenly Father will do to every one of you if you do not forgive your brother from your heart." Matthew 18:21-35 ESV
As previously discussed, God calls being unmerciful and unforgiving a wicked way to act. In the Christian art of living, anyone who wants to approach God's throne of grace and ask for a pardon must also show mercy to others as well. In other words, God is simply saying that you have no part in His forgiveness if you yourself refuse to show forgiveness to others.
The act of forgiveness will also pave the way to a happier life. With the act of forgiveness divinely instituted by God, His people must exhibit that Christian act of forgiveness, just as He did.