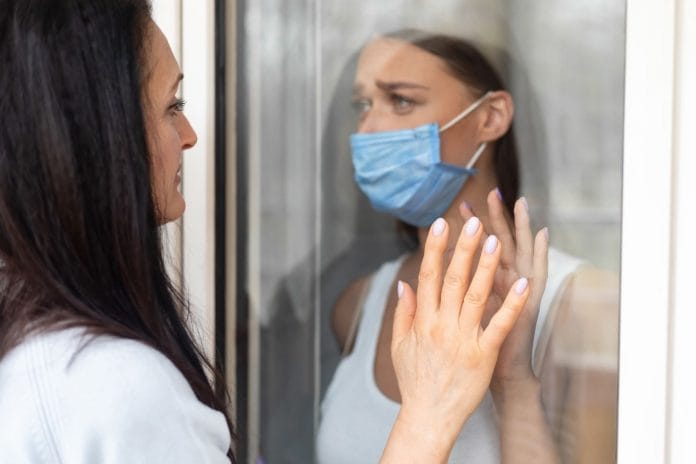 The COVID-19 pandemic has left many people without work (whether temporary or permanent) and cut off from seeing friends and family. For many, this has been challenging for their mental health, especially without their usual support network. That's why it's so important to find ways of coping and getting through this difficult time.
Finding professional help
An important part of coping without work and close contact with family and friends is to speak to a professional, particularly if things are difficult, or if you feel that you're struggling. Relief Seeker allows you to find the best online therapy service for you. You can choose from a range of treatments and services without leaving home.
Avoiding temptation
It might be tempting to comfort eat, drink more, or stop exercising, especially as the weather gets colder, but this can make you feel worse. An occasional treat is fine, but if you are able to, going outside for a walk will make you feel better than overindulging.
Keeping in touch with friends and family
Although you may not be able to see them in person as much as you would like (or at all in some cases), it's important to stay in regular touch with friends and family via telephone, video calls, emails, etc.
Maintaining relationships with those you care about can help to alleviate any worries you have for their health and general wellbeing, as well as making you feel less alone, reminding you that you have people who care about you.
If you're used to working and not having the time to keep in touch with everyone, but now find yourself with more spare time, try to look at this as a time to catch up (remotely).
Coping with money worries
Of course, it's difficult to enjoy all the extra time you might have if you're worrying about money and how the bills will get paid, but you might want to use some of your time to explore alternative ways of making money.
If you have a hobby, or if there is something that you've always wanted to try, it can have several benefits. It will give you something to fill your time, can potentially bring in some much-needed cash, and improve your mental health.
For example, if you're good at arts and crafts, you may be able to sell your creations, and the act of creating or making something will keep you busy and can have a therapeutic effect.
You might need to spend some time thinking about your skills and how you can monetize them, but you could turn this into a positive change in your life.
Start making plans
Even if you can't do much at the moment due to restrictions and worries about the pandemic, things will improve eventually. Why not start coming up with ideas of the things you want to do and the places you want to visit, even if it's just having a meal at a local restaurant? Include your friends and family in the planning because it will give you all something to look forward to. Don't book anything just yet, but make a list of what you will do when some semblance of normality resumes.
Turn off the television/internet/radio
While you might want to know the latest infection rates, how the numbers are improving, and any new developments, constantly watching, reading or listening to the news will only make it feel as though things are progressing slowly. The chances are that there won't be much or any change from hour to hour, so if you want to stay up to date, try allowing yourself a set time each day to catch up with the news. Also, try not to get too wound up over headlines designed to make you click on them, or comments from people who have a different view from you. It won't change things and will only make you feel negative. It's easier said than done, but focus on yourself and your loved ones instead.
Meditation
Meditation may be something that you've never done before, but it can help with stress and anxiety, which many people are currently struggling with, now more than ever. It can take some time to get used to, but you can start with just a few minutes a day. It can be done anywhere you feel comfortable, and it doesn't cost anything.
We may not have much control over the pandemic, but we can find ways to cope with the effects of losing work or being apart from friends and family.