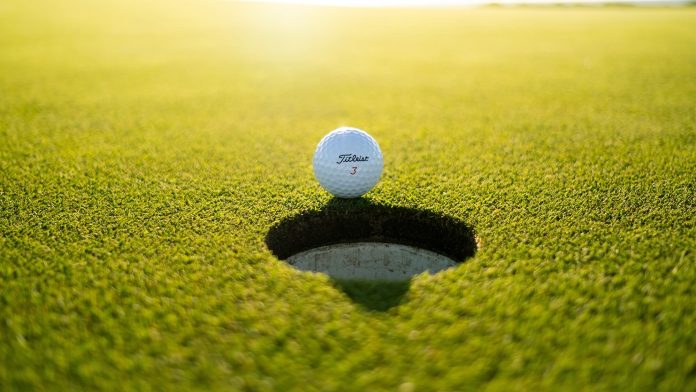 If you are an avid golfer, you must keep Ireland as your holiday destination. It has some of the best golf courses in the world with top-notch amenities. You may not want to come back anytime soon once you start your vacation in Ireland. The golf package holidays available in Ireland don't cost a fortune, but the experience you gather will remain etched in your memory for a lifetime. Here are a few golf breaks in Ireland that you must visit during your stay in Ireland:
1. Lough Erne Golf Resort
Overlooking the stunning Castle Hume Lough, this golf resort is one from your dreams. Located just 2.2 miles away from the Ely Lodge Forest, you should absolutely keep this golf resort on your list. In fact, this place is so popular that it hosts as many as 10,000 golfers on an average every year.
Moreover, the golf course isn't the only reason why you should visit this resort. It has some amazing rooms that give you a clear view of the golf course. There are separate living areas and if you want to stay away from the resort, you can also book a lodge. The two championship golf courses are so well-maintained that you would want to go out with your golf clubs right after you check-in.
2. Fota Island Golf Resort and Spa
It doesn't matter whether you are an expert golfer or one who is trying to get his feet wet into this sport; Fota Island Golf Resort and Spa is for everyone who has even the slightest interest in golf. The lush green outfield is so tempting that it's hard to come back to the resort after just one game.
Yes, it is a luxurious hideaway, and you would need to shell out a good amount of money for your stay, but you won't regret it. The world-class amenities, together with the humongous golf course would make your stay worthwhile.
3. Kerry Tour
Do you love golf courses located right beside the sea? Yes, the wind may play a role in your game but the magnificent view may make up for everything. Kerry Tour, in Ireland, is a golfing retreat where you can enjoy your stay and also play your favourite sport with your friends. The championship-level golf course and unrivaled scenery are what make this place stand out from its counterparts.
You can enjoy the panoramic view of the sea from your resort room and then go down to the golf course with your friends for a game. This is also the only golf course in the world from where you can watch two viewings of the sunset. Keep an eye at the time when the sun is setting slowly into the sea. You will also see an orangish glow right after the sun goes down completely. The glow reflecting on the sea is a view that you will remember for a long time.
4. Mount Juliet
If you want a luxurious treatment right from the moment you enter the resort, you should visit Mount Juliet at least once. The hospitality team at Mount Juliet leaves no stones unturned to make your stay a memorable one. From providing high-quality golf clubs to arranging for a spa after you return from a game, you will feel like staying in a royal castle when you are at this resort.
Apart from the well-maintained golf course, you may also marvel at the Georgian-style decor of the main house. The high-end bedrooms will make your stay comfortable and enjoyable. Most importantly, the view of the golf course from the bedrooms is so attractive that you would wait for the sun to rise so that you can head down to the golf course and enjoy a game with your friends.
5. Castle Dargan Hotel
What if you love golf and Ireland is on your wishlist for a long time but you don't have enough money for a luxurious golf retreat? You shouldn't be disheartened because Castle Dargan Hotel allows you to enjoy world-class amenities without spending a fortune. This is the most affordable golf retreat in Ireland but that doesn't mean it compromises on its quality of golf course. You will be surprised to see how diligently the team takes care of the golf course so that visitors can enjoy their game.
The 4-star accommodation is comfortable enough for your stay and you can pay a premium price to book the rooms with signature hotel beds. It has all the standard amenities that you can expect from a golf retreat. However, there are no spa facilities at the Castle Dargan Hotel. But its golfing experience may well compensate for the absence of the spa.
6. Carton House
This is one of the finest golf retreats in Ireland and you shouldn't miss it at any cost. If you want to make your trip to Ireland memorable, do visit the Carton House. The luxury resort hotel is a combination of two things that golfers love: excellent hospitality and a fabulous golfing experience. The founders restored the historic Kildare mansion and converted it into a luxury destination for golf lovers. It was the first mansion in Ireland to be converted into a golf retreat. Most golfers usually know about the Carton House and would love to visit it once.
This is a 1100-acre parkland encompassing two championship golf courses. It also has an events centre, tennis courts, training pitches, spa, and swimming pool. You can choose from a range of accommodation facilities at the Carton House. It has special golf stay packages where you can book family suites at affordable prices.
Ireland is a country known for its football and golf. The picturesque locations of golf courses and the strategic constructions of the bedrooms in the resorts would make you want to stay in Ireland for a few days more than what you had originally planned. Therefore, make your itinerary carefully so that you can visit as many golf retreats as possible during your vacation and make your stay worth every penny.