There are a variety of smartphones on the market geared toward online business owners. These include smartphones which have a wide variety of security and productivity features.
Some features include double cameras, advanced photography options, and a digital pen for note-taking, which make the Note 8 a perfect all-in-one tool for business owners. Here are six of the best Note 8 Features for people who run online businesses.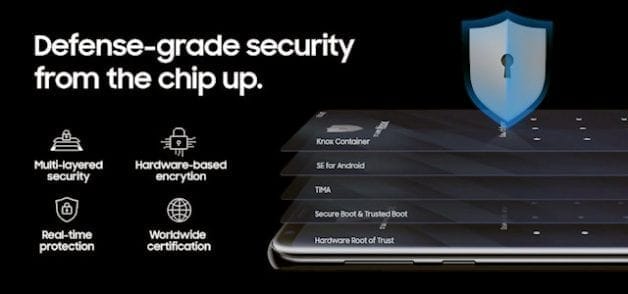 Knox 2.9 Defense-Grade Security Hardware and Software
One of the best features of the Note 8 smartphone is the advanced Knox 2.9 security system. This version of Knox has defense-grade hardware and software to protect your data, increased user flexibility, and more advanced IT admin controls. In addition, there are two forms of biometric security — iris and fingerprint scanners. To top it all off, Knox 2.9 also offers a better user experience than earlier versions. These security features undoubtedly provide top-of-the-line protection for your online business data and transactions.
App Pair Feature
If you are an online business owner, you are probably quite used to multitasking. The App Pair feature on the Note 8 makes multitasking easier by letting you run two apps at once in Multi Window mode. You can manage your email and schedule by running Calendar and Gmail, or run a Google search while watching a YouTube tutorial.
There are plenty of combinations you can choose. In short, the App Pair feature allows you to easily switch between apps in Multi Window mode so that multitasking is a breeze.
Double Camera With OIS
The Samsung Galaxy Note 8 from a reliable carrier like T-Mobile features two cameras, which is extremely useful for online business owners who do their own product photography. Both of the cameras have Optical Image Stabilization (OIS), which means they are both capable of taking clear, high-resolution photos and videos. The inclusion of OIS also means the cameras can take better images in low-light conditions.
In addition, the Note 8 has a depth-of-field feature called Live Focus in which both cameras capture depth information about a subject and blur the background. It allows you to adjust how blurred the photo is, which is helpful when your software has trouble locating the edges of the subject. This allows you to use the photo instead of having to take another one.
Facial and Iris Recognition
The Note 8 smartphone has extra security features for unlocking the phone. In addition to entering a passcode or using fingerprint recognition, you also have the option of activating facial recognition and iris recognition. These can increase the security of your phone and protect essential personal and business information. While you can opt not to use these features, they are available to keep your data protected — which is especially important for online business owners.
Digital S Pen to Interact With Device 
The digital S Pen is included with the Note 8, which allows you to jot down notes or sketch images, and this is a popular feature among business owners. This S Pen has a finer tip and is more responsive than earlier versions, making it easier to take notes or produce drawings. The new Screen Off memo lets you write notes on the screen when the phone is locked, and you can draw or write notes and then share them through any messaging app. As an added plus, the S Pen never has to be charged or synced, which is a real time-saver.
DeX
The DeX feature is an accessory that allows you to dock the Note 8 and use it as a desktop workstation. It lets you work with Microsoft Office, Skype, Adobe Photoshop, Chrome, Google Drive, and many other programs. When you connect your Note 8 to DeX, the smartphone takes on the appearance of an office workstation, making it easier to accomplish business-related tasks.
The Note 8 is a smartphone that offers many features that are geared toward online business owners. It has advanced security features, double OIS cameras, a digital S Pen, and many other features that make daily tasks easier for people who own online businesses. Ready to purchase the ideal smartphone for your business? Consider giving the Note 8 a try!