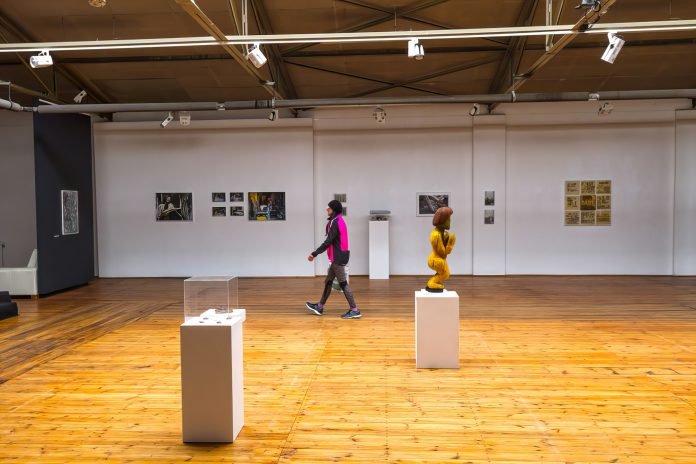 Ireland is famous for its superb food, hospitality, and offering visitors an abundance of fun and craic. Dublin is the capital and an amazing tourist destination welcoming millions of visitors every year. With its heritage, beautiful surrounding landscapes, and culture, it is no wonder the Irish capital attracts tourists from all over the globe each year.
The cosmopolitan city has not only enchanted visitors but also multinational companies establishing some of their key offices in the city. There are so many reasons to locate in Dublin to start up a business. Thousands of USA companies have chosen Ireland because of its pro-business environment.
Educated Workforce
As Dublin's population rises, so will its workforce. Experts are predicting that the population of the greater Dublin area will grow from 1.9 million to 2.2 million by 2031. With 4 institutes of technology and 3 universities, Dublin is currently producing 27,000 graduates per year.
Ireland has a great ability to attract foreign talent. The workforce is highly educated with the availability of skilled labour. Ireland has always been regarded as the excellence for education. It has an adaptable, mobile, young, and flexible workforce. Digital marketing courses from global leader Del SEO Dublin are also changing how businesses are training their staff.
Commercial Property
Dublin is known for being a compact city, however, there are so many property opportunities for those seeking to relocate from abroad. The Dublin docklands project is almost complete, so all developments are now moving towards the South business core.
Newer buildings replacing all older offices in order to create more functional and spacious offices for businesses and employees to work from. There are many benefits for companies working in Dublin from leasing terms that are flexible and varied, with lease agreements ranging starting from 5-12 years.
Foreign-Direct-Investment
1,400 foreign direct investment companies are operating in Dublin city, and many multinational companies are following in their footsteps. The arrival of foreign direct investment companies across Dublin brings great job opportunities. In the last 5 years, the opportunities with foreign direct investment companies grew by 20,000. Dublin is home to 9 of the world's top 10 pharmaceutical companies and 9 of the top 10 global ITC companies. Dublin's international financial services area employs over 30,000 people and 50pc of the world's top banks are also in Dublin city.
Culture
As well as the job prospects in Dublin, the city also offers great diversity and culture which can be enjoyed while living in the city. The city boasts a multicultural and exciting environment due to the high number of international residencies. Dublin is also steeped in tradition, which is found in food, art, architecture, and music. There is something for everyone in Dublin from the secret local spots to the globally loved atmosphere of Temple Bar.
Dublin Is A Startup Friendly Environment
Dublin is a low tax and low bureaucracy environment that supports entrepreneurs and multinational companies.
Technology
Ireland has a rich history of achievements in technology and science. It continues to invest in technological and research capabilities.
Dublin Is The World Leader In Key Innovative Sectors
Dublin is home to world class research centres and companies in sectors such as food and beverages, ICT, financial services, gaming, and life sciences.
Residency in Dublin
Residential demands have grown in popularity in recent years. With tech giant companies such as Facebook, Airbnb, and Google all operating in Dublin, the city has become a dynamic place where professionals want to live, socialise, and work.
Multinational Companies located In Dublin
ProCAD
ProCAD is a trusted and established advisor offering the leading 3D design and manufacturing software solutions in Dublin. ProCAD is Ireland's first authorised gold partner and Ireland's first and only authorised Autodesk platinum partner. The company has built up a strong reputation in the areas of manufacturing, data, and building management.
The company offers a variety of different services and products based on the Autodesk solution platforms. ProCAD offers a wide range of products these include AutoCAD, fusion 360, Revit, BIM360, power mill, and much more. Their main vision is to inform, inspire, and empower those who dare to innovate and create in the ever-changing world.
Google
Google is one of the most thriving companies in Dublin with 4 buildings and more than 45,000 square meters of workspace. The company is headquartered in Dublin's silicon docks the tech area of the city. Google offers many employment opportunities in different sectors which include accounting, business development, engineering, and sales. Google is not your common working environment, there are great quality facilities within the premises such as a fitness and wellbeing centre which is equipped with a gym and pool.
Microsoft
Microsoft first opened its doors in Ireland in 1985 with a small manufacturing facility. In time, the company has grown to include 4 distinct operations at its campus in Dublin where they employ over 2,000 employees. Microsoft is the leading developer of personal computer software applications and systems.
Facebook
Facebook was first established in Dublin in 2008, its headquarters is situated in the heart of Dublin's docklands. Facebook employs over 3,000 people. With a mix of a trendy industrial vibes and corporate atmosphere, Facebook brings a real business aspect to the capital of Ireland.
Indeed
Indeed, the online giant EMEA headquarters is situated in Dublin city centre, opposite from St Stephens Green Park. The premises spread over 5 floors with 70,000 square meters. The offices are thoughtfully designed, colourful, bright, and compose of openly spaced offices. The offices include multiple facilities.
Airbnb
Airbnb is headquartered and located in the Grand Canal Dock area in the very stylish Watermarque building. Airbnb employs over 500 people in their Dublin urban-styled campus. Every office has been designed specifically for staff members to find each other and communicate easily.
PayPal
PayPal is the tech giant for online payments and is situated in the suburb of Blanchardstown. The company currently employs over 2,800 workers at its Irish sites. PayPal offers great opportunities for anyone seeking a job in a modern and dynamic company.
As one of Europe's most attractive business locations, Dublin is a welcoming county to many multinational companies. It is often referred to as the Silicon Valley of Europe. Dell, Riot Games, and Yahoo are some of the high-profile companies located in the capital.