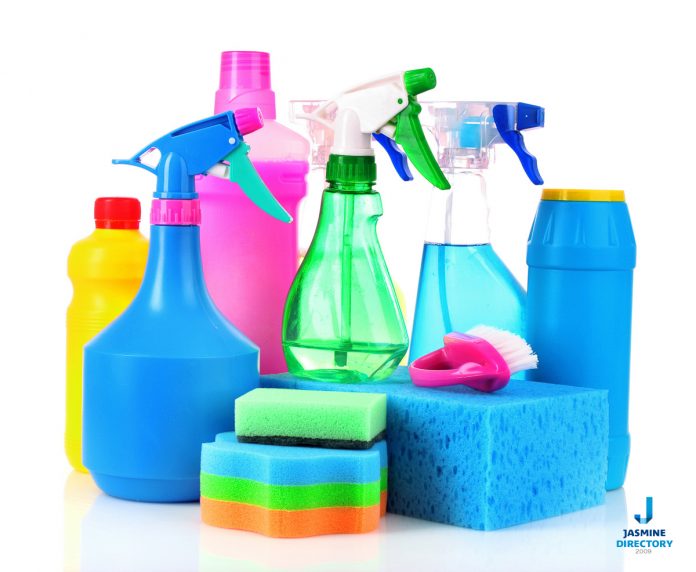 High quality cleaning equipment supplies are among the many things you need to start up a cleaning business. With the right cleaning supplies, it will enable you to work more efficiently, in less time, and make money faster. Quality equipment will last longer which means you will spend less money on replacements. Read our guide to the top 8 international cleaning equipment suppliers.  
Advanced Cleaning Supplies  
Advanced Cleaning is one of the top cleaning and hygiene equipment suppliers in Ireland. They offer an extensive range of cleaning equipment products suitable for commercial, domestic, retail, and industrial applications. Advanced cleaning supplies are the sole distributor for IPC worldwide brand for floor cleaning equipment.
They offer an extensive range of products which include mop buckets, triggy detachable, microfiber cloths, telescopic mop, Sani-cloth wipes, and much more. They have something to suit every cleaning company and for personal use at home. All products are quality and at an affordable price. If you have any questions, their helpful and friendly team is ready and available to answer all your cleaning queries. 
Clenli Direct  
Clenli Direct was founded in 1993 and is the leading supplier of high-quality cleaning equipment. Clenli direct understands that no 2 businesses are the same and the main goal is to offer every client the best cleaning equipment and supplies for your environment, needs, and requirements. The company is an exclusive Irish distributor for several premier manufacturers of cleaning equipment in Europe. These include iMop and Victor, Comac, PACVAC, and Tornado.
They also represent manufacturers such as Klindex, Truvox, Unger, and Pioneer. Their strong relationships with manufacturers allow them to supply clients with the highest quality cleaning products that use tested and tried technology. Cleni direct have a maintenance team and fully qualified service with over 20 years of experience in the industry, so you can rest assured you are in the best hands.  
UK Cleaning Supplies  
xUK Cleaning supplies pride themselves on reliability, quality cleaning products, and equipment. They have an extensive online store with over 1900 product lines which include cleaning machines, chemicals, and much more. The company has been providing products since 1979 and as well as the online shop, they also have a trade counter, warehouse distribution centre, and retail shop. All cleaning equipment and supplies provide exceptional results for professional cleaners.
The company offers an extensive range of cleaning equipment and supplies some of these include cobweb dusters, mops, mop heads, buckets, brushes, carpet cleaners, microfibre cloths, vacuums, and much more. The number one priority is professional cleaning supplies. If you need assistance with any questions, their helpful and friendly staff will be able to assist and offer expert advice. Even top contract cleaning companies such as Unique Clean use their products.
The Cleaning Warehouse  
The Cleaning Warehouse is one of the top cleaning equipment and products manufacturers and suppliers in the Midlands UK. They have a large warehouse with over 3,500 products. They cover every aspect of cleaning and source only the very best supplies from around the world. The product range goes from home cleaning kits to the latest cleaning equipment ready for a professional cleaning contractor.
They are your one stop-shop for all your cleaning solutions and have everything a cleaning company would need to do a pristine clean. The website is very easy to browse allowing you to explore their extensive range of products in an efficient manner. Get exceptional cleaning equipment at affordable prices. Order today via phone, website, email, or fax.  
Clean It Supply  
If you are seeking first class cleaning equipment and supplies, then clean it supply are the company for you. They are suitable for small or large businesses with low prices to suit your budget. They stock over 70,000 types of janitorial equipment and can be shipped the same day you order. Whether you are a commercial, industrial, or private cleaning company you can stock up and get what you need with clean it supply.
The extensive range of supplies includes floor and carpet care, brushes, steam vacuums, and much more. Get discounted prices on all warehouse products in various quantities and sizes suited to your specific requirements. All orders are shipped on the day or the next day delivery straight to your door.  
Clean Care  
Clean Care was established in 1976 and is a family-owned business with over 40 years of experience in the janitorial and cleaning industry. They offer a specialised range of cleaning equipment suitable for every type of business. Popular cleaning equipment would include buckets, mops, brushes, extractors, wet vacuum cleaners, industrial vacuum cleaners, and so much more.
Clean care aims to find and solve every client requirement with powerful cleaning solutions and equipment by understanding and listening to your needs and provide effective products with an exceptional service that reduces cost and increases efficiency. If you are a startup business and unsure of what you need then you can contact their specialist team for a free consultation and demonstration of the products that are ideal for your business.
Southern Cleaning  
Southern Cleaning will go that extra mile to bring you premier commercial and industrial cleaning equipment. Southern cleaning offers a unique customer-based service to suit the needs of industrial and commercial customers right across the country. Whether you are looking for professional cleaning equipment to hire or purchase, they have the solutions for you.
They can accommodate all your needs no matter where you are based in the country. All equipment is user friendly and easy to operate. No matter how small or big the job is, southern cleaning can offer an affordable and effective solution to ensure hygienic and exceptional cleaning results are achieved every time. When you deal with southern cleaning you will receive only the best brands on the market some include Tiger Vac, 3M floor pads, Osprey steam machines, and much more.  
Abco
Abco is the leading cleaning and equipment product supplier in Australia. It is a national powerhouse of iconic hygiene and cleaning brands that will bring your business to the next level. They provide the very best in domestic and commercial equipment across the country. Their extensive range of equipment is backed up with decades of industry experience and knowledge in the commercial cleaning and facilities management industry. 
Abcopro provides a huge range of equipment which includes steam cleaners, vacuum cleaners, pressure washers, floor scrubbers, floor polishers, and many more. All equipment has been tried and tested to ensure that they are reliable, effective, and can handle even the toughest jobs. If you have any questions or would like to place an order, then get in touch with the company.