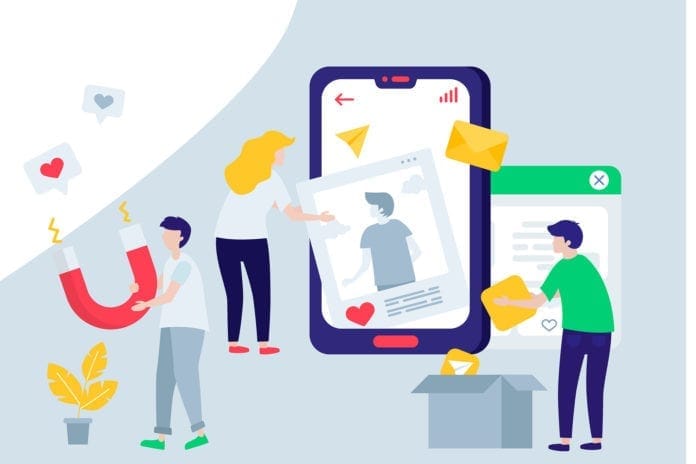 In recent years, the Internet has become home to the vast blogosphere; a network of blogs covering every subject imaginable. With thousands of new pieces of content popping up every day, this dynamic medium can be a great platform for business advertising. Rather than being overwhelming, the blogosphere offers business ads a easy way to reach a diverse audience.
Targeted Advertising
Unlike many traditional advertising methods, blog advertising markets directly to a target audience.
An ad in a newspaper or magazine may be viewed by hundreds of people, but unless they're interested in what your business is selling, chances are it won't catch their eye. A blog advertisement, on the other hand, appears on pages with content relevant to your business. The traffic to these pages is comprised of people already interested in that content, meaning that they're more likely to click on your link, check out your business, and make purchases.
Low-Cost Ad Campaigns
Advertising services such as Google offer keyword-based campaigns that give your ad visibility on search engines, blogs, and more; but you must pay for each click these ads generate. This pay-per-click advertising has been around for years, but does little to boost business if the links aren't being displayed where the most interested of potential customers will see them.
Since visitors to blogs are already looking for content relevant to your business, blog advertising can help keep costs low by reducing idle clicks. For this reason, it's important to be selective when choosing keywords for your advertising campaign. The more pertinent your keywords are to your products and services, the better chance you have of your ad appearing on blogs that feature the most relevant content possible.
Keyword-Driven Traffic
Millions of users rely on search engines to sift through the huge amount of information available to them on the Internet. A growing number of blogs are ranking high in these results, bringing users to posts with content relating directly to their search.
So even if your business doesn't show up in a user's search results, you still have a chance to catch their attention with an ad on the blog posts that do rank. This expands the reach of your marketing campaign to potential customers who may not know your business name but who are seeking the types of products and services you offer.
High Visibility
Some blogs gain a large and devoted following, drawing consistent readership on a regular basis. These blogs are the type that often rank highly in search engine results. These two combined sources of traffic can give your business a great deal of visibility, and you don't have to rely on only the new content that bloggers post. Older posts are archived and indexed, with some blog services offering a short link directly to each post.
This means that if a potential customer searches for your keyword and finds a relevant blog post from last month, your ad may appear on that page and drive new traffic directly to your site.Blog advertising offers businesses a way to reach a vast, global market full of potential customers. The diverse nature of the blogosphere means that any business can find a niche for its products or services.