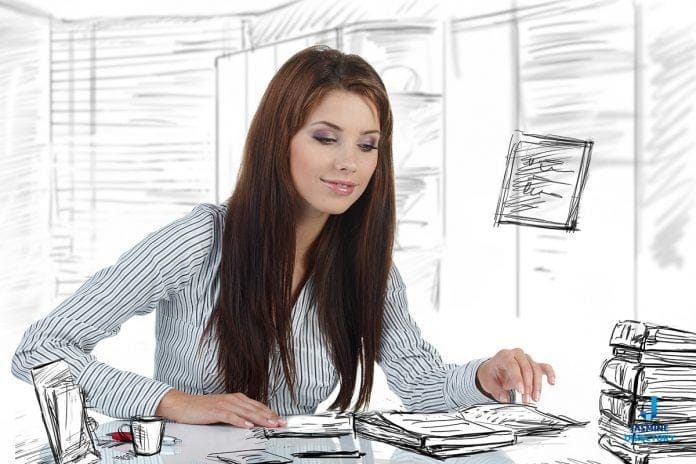 With ever-evolving threats to enterprise security, organizations are constantly focused on anticipating and managing cyber security threats that can cause expensive and lasting damage to their business. Because of this, employees that understand enterprise cyber security needs are in high demand. Professionals with knowledge of the relationship between cyber security and networking, such as through a CCNP course, will find their skills highly valued.
People who are interested in a growing and rewarding career should consider the cyber security field security. Here are eight other reasons to pursue a job in cyber security:
Opportunities to Explore Interests
Because cyber security is a wide-ranging field, there are many opportunities to pursue niche interests. Professionals may prefer to work for a specific industry, such as broadcast, healthcare, or consumer electronics, or work with a specific brand of technology. For example, professionals that prefer working with Juniper Network technologies can pursue education through Juniper training courses that help them become experts in that area.
Additionally, the skills learned in this industry are highly transferable. As interests change, professionals can shift to other industries or technology specialties.
Option to Travel – Or Not
Cyber security is needed everywhere. For people seeking chances to see new places, a career in this industry can provide many opportunities to travel to new places. Conversely, for people who would rather not travel at all, there are many positions available that will allow those people to put down roots in one place. There are even opportunities for remote work for people seeking more flexibility in their careers.
Guaranteed Job Security
Threats to cyber security aren't going anywhere. As the industry finds ways to address vulnerabilities, new threats will evolve. Cyber security professionals are in demand and will continue to be for a long time. Additionally, individuals will find that companies will value employees for the specific organizational knowledge they acquire over time.
High Earnings Potential
Due to the high demand for employees in the cyber security field, employees in this industry generally have higher than average salaries. It's a competitive field where talent is highly valued and greatly needed, which is reflected in the earnings potential. Employees in this field can easily earn six figures.
Challenging Work
For people who want to be challenged, this industry certainly provides more than enough opportunities. Cyber security work is constantly changing as the threats that organizations face grow more sophisticated. Professionals will need to be problem solvers and troubleshooters. They need to be able to react quickly and anticipate new challenges before they become problems.
Impactful Career
Because threats to cyber security can have such dramatic real-world consequences, including to privacy and even human life, cyber security is an important part of any organization. The people who maintain that security are equally important. Cyber security professionals can take satisfaction in knowing that their work is vital to their company's interests and society's well-being. Their work helps to prevent damage to the company's assets, reputation, and customers. These employees are highly valued members of their organizations.
Room to Grow
There are numerous chances for cyber security professionals to advance in their careers. Continuing education is an important part of this. There are many ways to take advantage of learning opportunities that will allow professionals to expand their marketable skills and work towards their dream positions. Additionally, as new technologies will continue to be developed, people in this field will always have opportunities to pursue new prospects and challenges.
Useful Skills
When working in a cyber security position, employees will develop valuable skills that will be useful no matter where their career takes them in the future. These professionals learn such skills as:
•    Problem solving
•    Leadership
•    Time management
•    Troubleshooting
Employees can transfer these skills between industries, such as healthcare and banking, or use these skills as they are promoted up the management chain.
Organizations know that the battle against cyber security threats is ongoing. As more and more stories of the large-scale impacts of security attacks hit the news, businesses are focusing on bringing in the professionals they need to prevent and respond to these attacks. Professionals looking for jobs that are challenging, rewarding, and full of potential are sure to find a position.