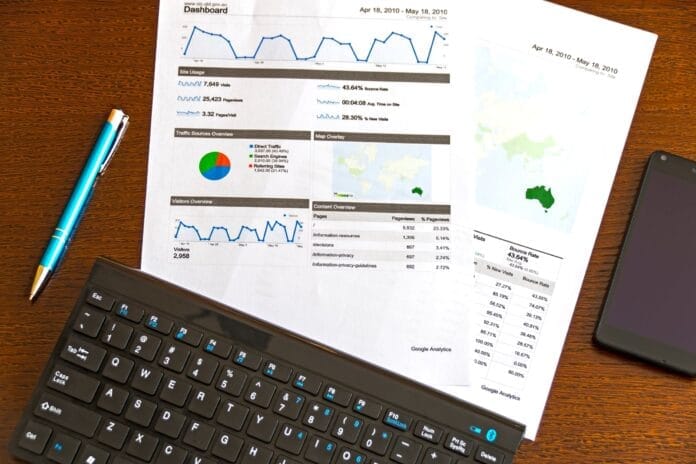 The festive period is once again here with us. This is a period that has over the years determined the overall annual performance of most businesses-especially retail. Simply put, it's a wonderful time for businesses. As such it is paramount that you adequately align your business in such a way as to make the best out of the holiday rush.
It is important, that you set out to organize your business adequately for the Christmas period early enough to ensure that every issue that may arise is catered for earlier on or you have a plan of how to. This is on a quest to ensure, that the business will be running at 100% all through the Christmas period to make as much profit. You need to ensure that the customers get into the Christmas period well aware of the products or services you sell and all that the business entails. This puts the business at the front of the pack and the importance of that can't be overstated. You also need to come up with ways to motivate your staff as well as cater for your bills in case this period means that you go on a break -especially industries. In this article, I will provide a quick guide on how to prepare your business for the Christmas holidays.
Update your inventory and supplies
One factor that is of paramount significance is the preparedness of your business to handle the holiday rush. Whether it is a physical or online shop, this is one area you should put a lot of emphasis on. The Christmas period expectedly offers increased demand for retailers. This means that you should critically evaluate your inventory. Make sure that you won't run out of stock during the period and it is similarly vital that you don't overstock. Ensure your demand estimates are informed by adequate considerations. Assess your sales data for the Christmas period last year and for the current year especially the last few months. There are many factors that affect demand and consumer trends. Some of them are; political climate, the weather and the general financial situation in the country. With this information, make the adequate demand forecasts and act on them accordingly.
Improve the customer's online experience
In this age, the internet forms an integral part of any business. E-commerce is key to ensuring a larger customer base-global. With the Christmas period, traffic to your website is likely to increase. Ensure that the website can handle the traffic surge and will not crash. Also ensure that your website features the right document formats that are easily accessible, and that the customer can easily comprehend. Take time to test your online store for aspects like loading speed, checkout speed, and user-friendliness. Ensure the speeds are as fast as possible and that the site is easy to navigate to avoid customers getting stranded while trying to purchase products. In addition, you can contact your website hosting company to increase the speeds of your site, just in case the current ones aren't impressive enough.
Introduce offers and promotions
Christmas period is more than just sales-it is the period of giving. As such, you need to come up with offers and promotions that you will run during the holiday season. Come up with pre-season clearance sales, preferably in November and then offer this season's holiday items. You can also design holiday countdowns and include promotions in them. This way, you make your business known to the customers and in essence, this boosts sales. For online retailers, you may include coupons on the checkout page. This will surely pull more and more customers to your site. Communicate the same to customers in advance via platforms like emails. Do this regularly. The point of this is to make the customer feel part of the business and ensure you're first in their mind whenever they want to buy a product that you stock. This is bound to increase your sales considerably.
Take advantage of social media as a marketing tool
Creating as much awareness to the customers about your business is indispensable if at all you are to increase sales. This is where social media comes in handy. It has a global reach and you can utilize it to showcase your various products. It is the new age of marketing and as such, you are better placed if you embrace it. Make sure that you integrate social media to your website. Social media, as opposed to conventional ways of marketing like print media, is cheaper – you won't be breaking the bank in a quest to market your products.
Evaluate the capacity of your workforce  
Your workforce in more ways than one determines the success of your business. For the Christmas period, you need to assess your workforce to ensure that they can handle the increased strain. If not, you will need to make the necessary arrangements to make adequate recruitments to cover the shortfall. This can be in the form of short-term contracts to cover the Christmas period.
Take onboard the customers' feedback
With the surge in sales as well as customer contact, this is a valuable time in which you can get to understand the customers better and improve their satisfaction. For this period, you need to come up with a way in which you can easily engage with the customers and get their feedback. This will help you craft better campaigns and promotions in the future.
Be on the lookout for fraudsters
As with any period where there is a surge in transactions, the number of fraudsters will undoubtedly increase. One type of fraud that you are likely to encounter is credit card fraud. This can easily lead to huge losses if not addressed. As you prepare for the upcoming period, take time to enlighten yourself and your staff on ways of pointing out suspect credit cards. These are credit cards that may have been stolen or are counterfeit. This will help you avert the risk of fraudsters.
Make adequate preparations for prompt deliveries
For businesses that offer deliveries, especially online businesses, the fact that you will be getting many orders means there is likely to be a strain on your delivery system. You should come up with adequate strategies to ensure that deliveries of the products to the customers are done promptly even though the orders are many. It would be wrong for a customer to have to wait on their order for ages simply because you didn't plan adequately on how the many orders would be delivered. You can also offer free deliveries for orders above a certain amount. This will increase sales and improve your relations with customers.
Plan adequately for employees' leave
The Christmas period is also a holiday season. It is important that you're able to make time for family and friends both for you and your staff. Ensure you plan the work appropriately to ensure that you balance between taking advantage of the huge sales boom and holiday time. Make the necessary arrangements to ensure that both facets of the Christmas period are catered for.
Organize a staff party
The Christmas period also offers a good bonding time for the staff. Your business is hugely dependent on the relations between the employees and the management. Plan for a Christmas party and hand out gifts to the employees. It is a good way to motivate them and enhance their productivity. Make it a family party if possible where the staff are free to bring along their families. This will go a long way in making everyone feel part of the group.
Have a plan on how to cater for returns
With the increased sales, it is an inevitability that there will be returns. These can range from clothes that don't fit faulty products. A business is rated by how well it is able to handle the customers' complaints and needs. Plan beforehand on how to handle these returns as well as the varied customer needs. Train your staff on how to handle returns. Come up with a reliable return policy. You can build a loyal clientele based on how well you handle their needs- especially returns.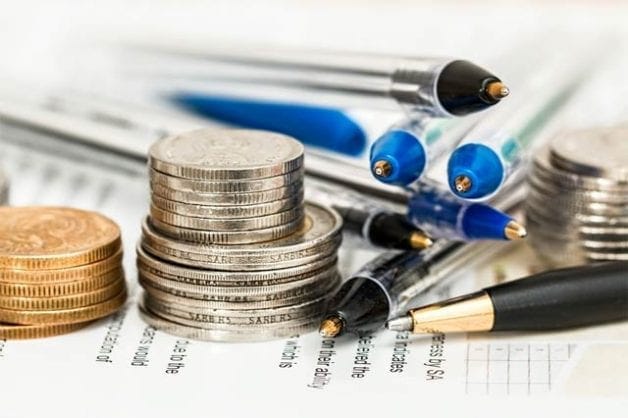 Plan on how to cover cash shortfalls
For some businesses, the Christmas holiday means you close-especially industry oriented businesses. Crucially, you will need to plan earlier on how to cater for any cash shortfalls that may arise as a result. This is to ensure that you're able to pay your employees as well as the bills. Take into consideration your expenses and incomes and ensure all the shortfalls are taken into consideration. A bank overdraft may come in handy.
Align your offers with shopping holidays
There are various holidays that fall within the Christmas period. Within these holidays. i.e. Black Friday, customers are willing to spend. These holidays impact hugely on the spending patterns of most people. Align your offers with these days and you're sure to make considerable sales as a result. Make a point of communicating the same to the customers in advance. Offer discounts on your products and this is sure to drive up sales.