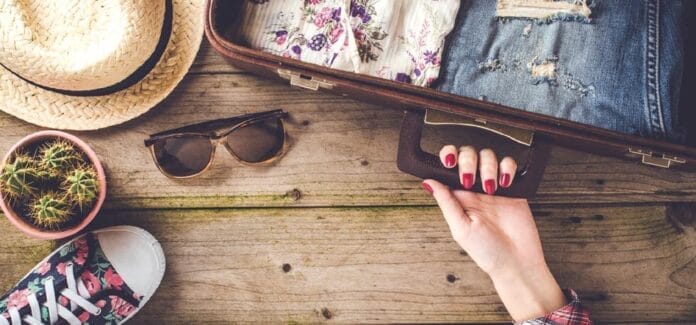 Backpacking is the ultimate way to truly immerse yourself in a new culture, explore different countries and to make new, likeminded friends. As an aspiring backpacker, you will be readily armed with a great sense of adventure and on this journey, you will learn to appreciate everything from the beauty of natural wonders, to the contrasting urban lifestyles.
Perhaps the most appealing thing about leaving the world you know behind, in favour of a backpack and a one-way-ticket to anywhere, is the overwhelming sense of freedom and spontaneity. It offers a once-in-a-lifetime experience to realise your independence and learn about yourself and others, however, before you quit your job and catch a flight, some forward planning is essential.
Whom are you travelling with?
The first thing you need to decide is who will be joining you on your travels. A partner? A Group of Friends? Or, going solo? Each option has individual benefits. Travelling with your partner offers the perfect opportunity to really get to know each other and to share a memorable life-experience. Going with friends is great, as you may find it easier to get to know other groups of travellers, however, it can be difficult to coordinate everyone's schedules. Sometimes, travelling solo is the best way. It gives you the freedom and flexibility to do whatever you want and to go wherever you want. In fact, most backpackers would say that everyone should travel alone at least once in their lifetime.
Set an agenda 
Once the squad is sorted, it's time to make an agenda. The key things to bear in mind are: How long you have to travel; where you want to go; and what you want to do during the trip. If you're planning a longer trip, it makes sense to visit a group of countries that are close together, as this will help save money and time travelling. E.g. if you're interested to visit South East Asia, a good route would be: Thailand > Laos > Vietnam > Cambodia because these countries all connect.
Be Flexible
Whilst it might seem smart to pre-book all your accommodation and flights, sometimes this can hinder your travels. Having an outline of your itinerary, complete with a few hotel bookings for any special events is useful, but leaving space to be spontaneous is just as important. You never know who you are going to meet, or, what new, exciting activities they'll recommend, and you certainly don't want time to constrain you! Booking as you go, with the help of good travel comparison websites such as Compare and Choose, is the best way to get cheap deals on the go, whilst maintaining that flexible approach to your travels.
Do your research
Before you go, it's important to do some basic research on each location you're visiting. Things like what the local currency is, whether you need to pre-purchase a VISA; and immunisations should be common-sense, but are often overlooked. It's also advisable to make yourself scam-savvy, to ensure you don't get ripped off by local crooks. The internet is full of scam stories and becoming well versed in these is a good way to ensure it doesn't happen to you! Finally, be sure to research the destination itself, this way you'll have a clear understanding of your personal motivations for visiting the area.
Define your budget
It's no secret that travel is expensive, so it's important that you have a defined budget to avoid going overboard. If you're going on a long trip, you might want to consider work-abroad options, such as a working visa, or teaching English as a foreign language, to finance your travels. If you're planning on funding the trip from savings, some money saving tips include:
Choose a hostel dormitory, over a hotel room/ apartment.
Try not to eat out too much, instead visit local street food markets, or, grocery stores.
Limit the amount of group tours and try your hand at a solo adventure.
Don't waste money on unnecessary souvenirs, they'll only add weight to your luggage.
Opt for public transport, over taxi's.
Pack smart
Trust us on this one, you will need a lot less stuff than you think. Whilst it's tempting to pack your trendiest outfits, the reality is that this is simply not practical when you're living out a backpack. Stick to simple clothing items that can be mixed and matched to create a diverse wardrobe, and don't take too many shoes or cosmetics! You're not going to Mars, most of the countries you visit will have options for you to purchase extra clothing and toiletries there – and as a bonus, they'll probably be better suited to the new climate anyway!
Live like a local
Embracing the local culture will give you a much more authentic travel experience and can save you some serious money. Travelling on local transport systems is a great way to get in touch with what life there would really be like and can amount to some of the most unique experiences – chicken bus anyone? Choose local restaurants and drink the local beer for an authentic taste. Whilst sometimes you need home-comforts, keep in mind the unique-ness of the opportunity! Plus, the domestic food and drink is also significantly cheaper! Or, you can choose services like the ones offered by Stockton bus!
Don't forget your insurance
Last but certainly not least is to organise backpacker travel insurance. Whilst you don't want to think about getting an injury on your travels, sometimes accidents happen and you're better off being safe, then sorry. On top of injury, insurance can also protect you against flight cancellations and lost/ stolen possessions – an essential, particularly if you're staying in mixed dorms.