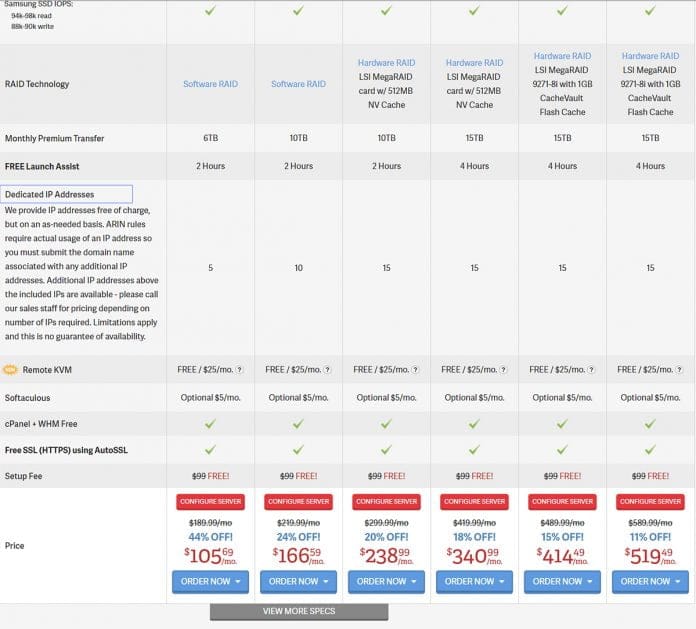 I've decided to move further with our hosting environments, so after reviewing the technical details and prices of various top hosting providers, we settled with inMotion.
Before placing the order, we had a few questions since Jasmine Directory requires some custom-built server. We just wanted to make sure everything will work as expected/needed.
The sales representative was very kind and answered all my questions. He provided me a custom link and a discount of $75-ish was applied. I'm not sure if it was something he provided, or it was provided automatically by the system.
The server was ready in like 4-6 hours. The details were sent by e-mail and they were available in the AMP panel as well.
The first glitch
The initial password, supposedly, should be the AMP login password. Well, it wasn't working. I had to chat with another customer representative to have it reset so I could access WHM as root and get things going.
Once logged into the WHM, I noticed the server was configured properly (I am talking about the name servers) and EasyApache was configured with five PHP versions which I found to be just awesome because not all custom-built CMS work properly, as expected, using PHP 7.2.
Each server comes with at least 2 hours of free Launch Assist (they help you with migrating your website from one server to the new one). I supposed this works fester but reading through their knowledge-base I found out it may take about 4 days.
Now, each server is advertised to come with a certain number of dedicated IP's. I haven't clicked on the Dedicated IP addresses hyperlink before purchasing the server. 😊
If I'd have been clicked on it (I did, later, after the server was purchased) I'd would have been find out that:
We provide IP addresses free of charge, but on an as-needed basis. ARIN rules require actual usage of an IP address so you must submit the domain name associated with any additional IP addresses. Additional IP addresses above the included IPs are available – please call our sales staff for pricing depending on number of IPs required. Limitations apply, and this is no guarantee of availability.