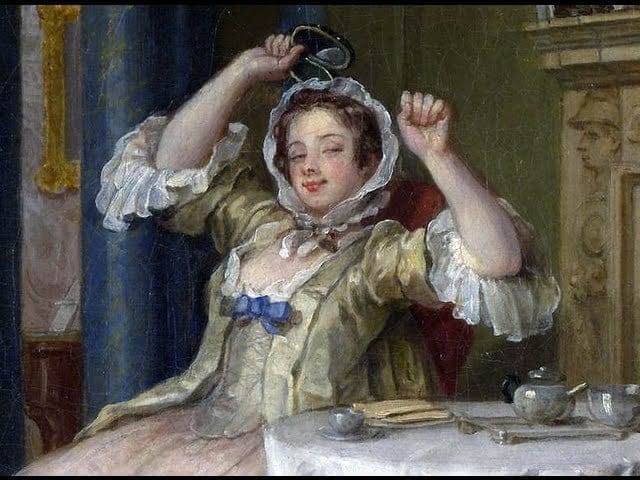 An innovative painter and engraver, William Hogarth (1697—1764) was also a social critic and cartoonist. His art ranged from realistic portraiture to satirical images.
Hogarth was born in London and was mainly self-taught as an artist. At first, he apprenticed to a goldsmith and from c. 1710, he began to produce his own engraved designs. In 1720, he set up a business in London while studying painting at the free academy run by James Thornhill (c. 1675-1734). Hogarth soon took up oil painting, starting with informal group portraits for wealthy families. He went on to create his satirical, moralizing paintings, which were new ideas for fine art.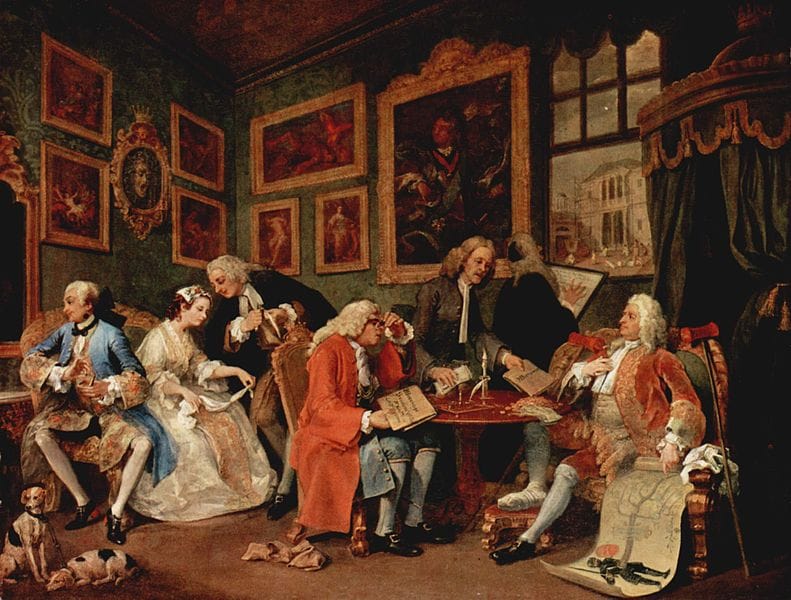 Issued as prints as well as paintings, they generated a good income and great publicity for him but they became so plagiarized that he lobbied for legal protection, which led to the Engravers' Copyright Act of 1735. He also painted life-sized portraits and history paintings in the grand manner. In 1757, he was appointed Seijeant Painter to the King.
Marriage A-la-Mode is a series of six pictures, telling the story of a young couple married in a deal between their fathers. The series satirizes the upper classes, excesses of wealth and arranged marriages. This is the first painting in the series and it relays notions of greed and stupidity.