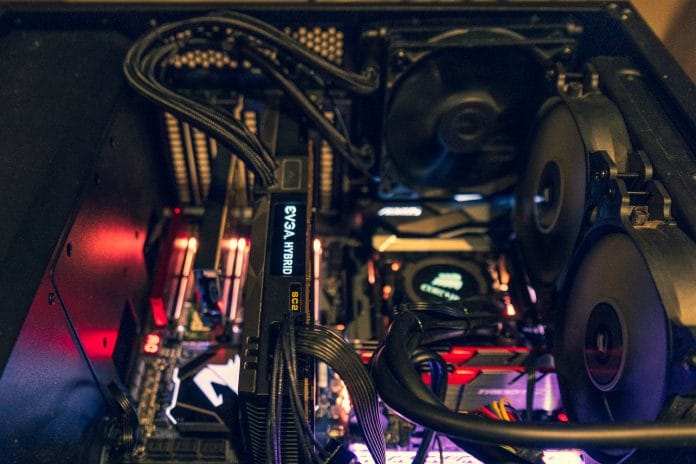 Investing in information technology resources and infrastructure is a big undertaking for any business, but it is especially serious for companies looking to make the deep investment into self-hosted online resources because those initiatives require investment in servers and other infrastructure hardware that can be accessed through contracted services under other IT models. For that reason and many others, it's essential that any business looking to invest seriously in IT resources in the near-term develop a coherent, comprehensive IT strategy that outlines the purpose this department plays in the institution in question.
Questions To Ask About Your IT Goals
For companies investing in next-generation IT infrastructure or those establishing it for the first time as operations scale up, the right digital strategy is key to understanding the transformations that digital processes will bring about in key departments and services. What will be automated? What will be moved online? How will new software change the processes by which employees accomplish their goals with the company's IT resources? Those questions seem basic, but they're actually quite advanced, and you need to get through some more fundamental inquiries about your goals and reasons for making the investment before you can answer them adequately.
What is your vision for IT at your company? What is its role, and what services will it provide?
How will you use your resources to create value? Where would IT upgrades introduce cost-saving efficiencies? Where can they increase productivity?
What digital opportunities should you pursue? Are there top priorities among them?
Answering these questions will tell you what resources to invest in, which allows you to better devise the processes for employees using them and the plan for changing over wherever there are services that are being upgraded from another digital system or from an offline process to an online one. All of those considerations are key elements of effective long-term strategic planning, and your IT strategy should include both long-term goals and near-term changes that build toward them.
Setting Your IT Strategy
While the questions your organization needs to ask itself about goals and priorities are complex, the IT strategy that comes from them should be fairly simple. It might not be a single statement of intent like your company mission statement, but it is likely to be a concise set of goals that are stated in a way that defines the tools used to reach them. The plan needs to be as concise and clear as possible, so concentrate on real goals and the milestones that measure their achievement, as well as the steps that need to be taken to support your IT team in their pursuit of those goals. Some examples of simple but complete IT strategy statements:
The goal over the next three years is to update legacy systems and offline automated processes to interface with ERP and other organizational and administrative software tools as they are added to the company's digital resources
Our organization seeks to make working from home an indefinite option for any administrative or clerical personnel outside of those in managerial roles and seeks to invest in the tools to make that goal a reality
Investing in cloud-based workflow resources to provide flexible and asynchronous collaboration allows our teams to do their best work, wherever and whenever that work happens
In each of these cases, the initial statement is more like an introduction to the detailed plan to follow, but it still provides the basic information you need to understand what kinds of investments are being made, what the IT department needs to be capable of delivering for support, and how the changes add value to the organization as a whole.
Supporting Your Digital Transformation in Real Time
The key to making sure your digital strategy turns into investments that yield the return you expect is providing your IT team with the tools it needs to support the rest of your workforce. That means giving them the right equipment in the form of hardware and supplies for diagnostics, network maintenance, and, for those with comprehensive computer support in-house, the means to make regular maintenance upgrades and repairs to company machines. It also means providing them with the digital tools they need, like responsive and efficient help desk software.
Like your other digital tools, the software powering your help desk is a resource that allows your team to use their time better, so you can resolve issues with digital processes faster and get everyone back on track. A good help desk is your key to resolving complaints, troubleshooting problems, and providing the reinforcement needed to help employees truly master the training materials for new digital tools as they are brought online. You might be wondering how it does that. Here are just a few of the functions handled by your software, it's not hard to see how important they are to a responsive IT program:
Queuing and priority sorting for maintenance tickets
Automated ticket assignment to relevant staff roles for active shift personnel
Message tracking and queuing
Knowledge base development, design, and hosting
Support for answering, logging, and following up on troubleshooting calls
Instant messaging support for employee and customer troubleshooting
If your IT resources include customer-facing digital tools like account management software or even digital services like web hosting, your help desk becomes even more important because it serves not only your employees but also your customers. Make sure you have the right tools to provide for your employees, your customers, and any other stakeholders as you transform your company into a lean, next-generation business with the digital tools to be competitive in today's global marketplace.