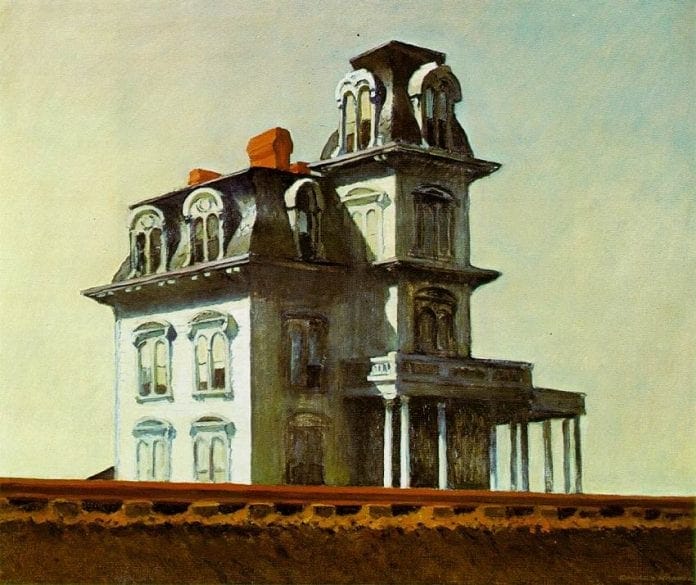 With his contemplative paintings of the Urban United States during the early to mid 20th century, Edward Hopper (1882-1967) is renowned for his strange, often desolate-looking depictions of familiar surroundings that strongly influenced Pop art and New Realist painters of the 1960s and 1970s, as well as filmmakers.
Hopper was born near the Hudson River north of New York, one of two children in a middle-class family. For six years, he studied commercial illustration and painting, taught by William Merritt Chase (1849-1916). His early painting style was modelled after Chase, Manet and Degas.
From 1905 to the mid 1920s, he produced illustrations for an advertising agency, although between 1906 and 1910, he made three trips to Europe to study art. During that time, he visited Paris, London, Amsterdam, Berlin and Brussels.
However, unlike many of his contemporaries, he remained untouched by the experimental work then flourishing in Europe and instead continued to paint in a realistic style, making American life his subject. At first, he made money from prints of his paintings and watercolours, but after his solo show in 1924, he became immensely successful.
Acknowledged as his first fully mature painting, this work exemplifies the sense of solitude in urban locations that he became famed for, distinguished by subtle spatial relationships and a dextrous handling of fight.