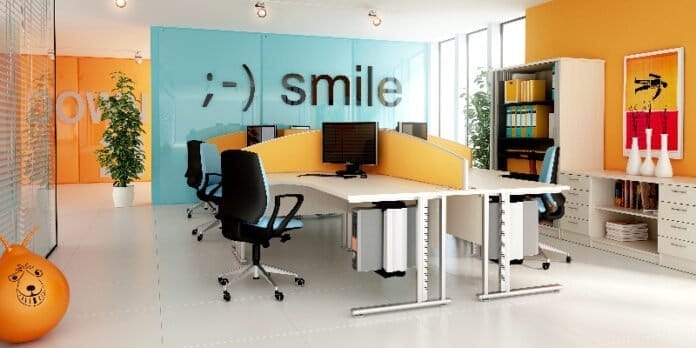 Setting up a productive work environment at home involves more than to-do lists, calendars, and schedules. Your home office furniture can also play a role. The furniture you surround yourself with in your home office has a direct influence on how you feel and how you work.
Sitting incorrectly, or too often, can leave you in pain and unable to focus. The wrong desk might leave you twisting and turning to access everything you need, causing back or neck pain. Being surrounded by clutter because you don't have enough storage space can lead to an equivalent amount of mental clutter that hampers your best efforts to be more productive.
If you want a work space that lets you focus on your work and not the limitations of the space itself, you need the right home office furniture. Here are the three biggest home office furniture essentials you should focus on:
There are countless desk options to choose from, from simple student desks to extravagant executive desks. You'll find traditional seated desks alongside standing desks, and convertible desks that can function as both.
When choosing a desk for your home office, start with the aesthetic you're looking for – traditional, modern, glass, wood, large, or small. But to really maximize your productivity, you should consider ergonomics as well. That means you'll want a desk that allows for the correct monitor position for you and one where your keyboard can rest at a comfortable height.
2. Your Chair
The next, and possibly most important, essential piece of home office furniture is your office chair. Again, you'll find many styles, from large soft executive chairs to sleek ergonomic chairs that suit even the most contemporary tastes.
Your choice of home office chair is important for a productive work environment because it heavily influences your comfort. And if you aren't comfortable, and you're straining your neck or back or eyes, it's eventually going to show in your work.
A key consideration in choosing a home office chair is to make sure it works well with the height and position of your desk.
3. A Bookcase
A bookcase, or similar storage option, might not seem as essential as a desk and chair. But if you want a productive home office space, you need somewhere to keep things other than your desk. Having a bookcase nearby lets you store books, magazines, or even some printed files at easy reach without letting those things clutter your desk and become a distraction.
You can find bookcases in just about every shape, size, and color you can imagine. If you want a warm classic feel, wood built-ins or standalone bookcases might suit you. If modern furniture is your thing, you can find plenty of bookcases with clean lines, cubes, and an otherwise streamlined look to suit any space.
If you have the space, you can certainly create a more customized home office with additional furniture, from a more comfortable chair for reading to closed storage like filing cabinets. But these three essential pieces of home office furniture are a great place to start when creating a comfortable and more productive work space in your home.