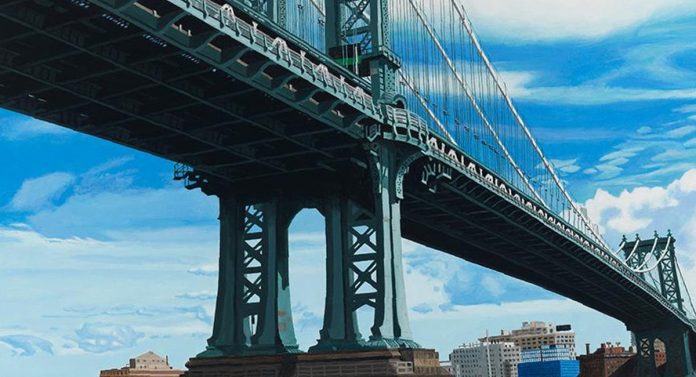 Renting your own office space can be an exciting turning point for your business. It shows that your business has started to become bigger and is now hitting a turning point for success. If you are looking around for an office space for the first time, then it is essential that the office should fit your needs, allow you to strive and grow and be supportive of your working team. You should never rush into your decision until you carefully do your research of all properties with office space and negotiate your lease terms until you find something suitable for your budget and needs. Below are some do's and don'ts for renting an office space.
Do: Choose a location that is central for all members of staff 
Make sure the office space is centrally located close to other amenities for both clients and employees. Some employees may not want to deal with a long drive to and from work. This will not only improve your brand recognition but also act as a perk for anyone who would like to work with you. Renting a space in an office is also a great way to afford a prestigious location without making a huge commitment when you are just going through a structural change and starting out. It is important to keep your clients in mind when choosing your office location. Is the office accessible for everyone with public transport? Will your clients and staff find the office easily? It is also important to check out the nearby amenities. Your staff will appreciate that the office is close to coffee shops and restaurants. These are also ideal places that you may need to meet a client for business purposes or a meeting. Make sure the price of renting the office space makes financial sense. You should also do some research on prices to help narrow down your decision.
Do: Decide on what type of office you need 
There are many different office types for small to large business owners. You can choose from:
Shared office space  
Shared office space is also known as co working space. Your business rents out office space and shared desks. All costs, amenities, and facilities are covered under the same price. A shared office space is a great way to generate a community vibe feeling and a great way to save money and not overspend.
Private Offices  
Private offices are ideal for businesses that need privacy while working but also need a collaborative environment. A roller shutter can be quite useful in this instance. Private offices can be more expensive and are the higher end option of renting office space. Generally, reception and cleaning are covered by shared funding.
Virtual office
Virtual offices will offer you all the services of an office but without the physical office space. It is the less expensive option if you don't regularly see visitors. It is ideal for businesses who work from home or meet with clients. It will give you a business address, reception, and call out services, and your mail can be delivered also. This is the most cost-effective option as you don't need to rent an office desk space.
Do: Be mindful of your budget 
When starting up a business, you require sufficient money to cover your costs. For renting an office, you should allocate a certain amount of capital to pay for your office space to make sure you don't have to worry at any stage.
Don't choose an option that is not feasibly affordable. Remember to include the base price and what other necessities you need to pay for outside of the monthly office rent. It is very important to keep a strict budget in mind. There is no point being under pressure to pay rent for a larger office space as this could slow the business growth.
Be very clear on what you can afford. Find a budget suitable to your business that you can afford and always account for any extra expenses. It is important that you can operate your business comfortably and also make the whole renting process as stress free as possible.
Don't: forget to do your research 
It is important to be realistic about your business needs. How many employees do you currently have and how much room will you need in the office space? Research online all the options that are available to you and make a list until you find the most suitable office that you are seeking for both budget and office space. Find out what amenities they have, where is it located, and rental options available to you. By failing to compare rental options, you might end up limiting yourself or paying more when you don't need to.
Don't: forget about bike storage and parking 
Many of your employees will drive to work each day. It is extremely important they have somewhere to park their car like in a designated car park preferably in a dedicated and secure area. You should also make sure the offices provide a bike storage area and space to store your bike for anyone that may commute to work on a bicycle.
Don't: forget to ask for renewal incentives 
If you are negotiating a lease with the owner of the office company, ask can you get a renewal incentive in writing. An incentive can be anything from a discount during certain months or to a guarantee that the rent won't change or rise by a percentage. The last thing any owner would want would be for a good tenant to leave.
Why you should rent an office space in Ireland 
Most visitors and people living in Ireland know that it is famous for its colourful cultural heritage, is world-famous for it's delicious tasking food and drink, and for its natural beauty. Ireland is known as a global technology powerhouse and is home to many sizeable support and sales offices for many of the world's largest tech companies including LinkedIn, Google, and Facebook all of which have space in Dublin. Trendy modern coworking buildings such as The Tara Office Building in Dublin have become a recent success and are very sought after.
Ireland is a great location in which to establish offices for many businesses, but particularly those in the service and tech industries. Local office companies benefit from an educated and highly skilled workforce, which has become increasingly diverse thanks to a stream of consistent and talented people entering the country from Europe and beyond. They work within Ireland in many office spaces across the country.
Ireland was also recently voted the friendliest country in the world. Dublin, the capital city of Ireland, provides the most suitable business and working environment as it offers a wide range of business investors and activities. There are many office spaces to rent at high demand.
Having the right space is what could make or break your business for success. It is important that you make the correct decision for your business. Do plenty of research online to find a suitable office company for both your budget and needs. It is a very exciting and thrilling time renting your own office space.
A mistake could happen throughout the process so reading our helpful tips will make the process easier for you. An office is your working environment, once it is conducted and organised to your employees, then you will enjoy your ability to grow your business and strive.