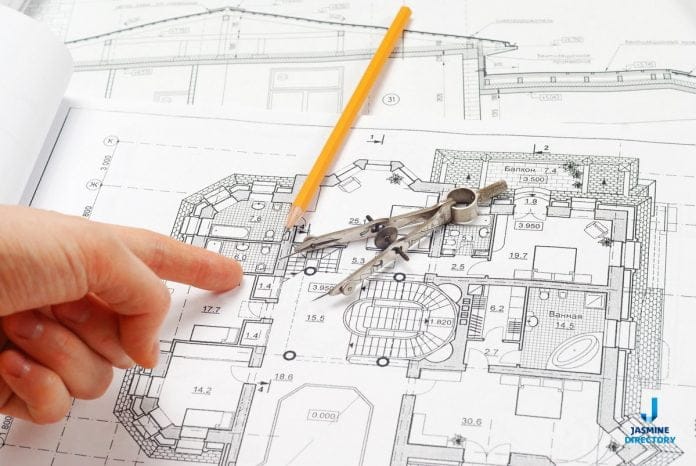 Installing a roller shutter is a cost-effective option to ensure your property and business are secured and protected from any intruders. These shutters are mainly designed with stainless steel, rough iron, aluminium, or galvanized steel. Shutters are generally installed to the front of a building and can be manufactured in a wide range of sizes and colours to suit any project.
While shutters are usually installed on the exterior of the building, you can also install them inside. Roller shutters on windows and doors are also an effective solution for weather elements like winds and storms and to control noise pollution. This post will discuss the best types of shutters for businesses.
What are shutters 
A roller shutter door is a shutter consisting of individual aluminum or steel horizontal slats hinged together. The shutter can be raised to open or lower to close it. On larger doors, it can also be motorised. It provides protection against fire, wind, theft, and rain. In shutter form, it is used in front of a window and protects the window from burglary and vandalism. Shutters can be applied to many applications including garages, vans, schools, prisons, warehouses, and retail outlets. They come available in a range of different sizes and colour finishes.
Types of shutters 
Built in roller shutters
Manual
Built on roller shutters
Spring assist
Electric/motorised
Roller Shutter Door 
One of the most common and versatile door types used in businesses. The roller shutter is a door that vertically opens and closes with the door curtain rolling up on a barrel and the door curtain is guided and travels through the top.
The shutter is electronically or manually operated with gear and spring assistance using a single and with a 3-phase electric motor drive option. A roller door curtain is constructed from small horizontal lath sections or it can be a continuous sheet of steel. This diverse shutter door is ideal for many applications both small and big. They are a great security and protection option against intruders. They can be customised to fit any shop front perfectly. Rollers shutters can be used for warehouses, schools, garages, and more.
Grilled roller shutters 
Grilled roller shutters are ideal for retail outlets, showrooms, parking lots, and shops with display windows. Rolling grills are ventilated so the door is manufactured to provide large proportions of ventilation and for visibility outside.
Grilled rollers are suitable for both internal and external purposes but are more so used for external protection. They are a robust door with electric motor units and smooth mechanics. Grilled roller shutters are usually manufactured from aluminium or steel. Grill rollers operate effortlessly. Grilled shutters can also be used on windows for protection. The shutter consists of a grill mesh on a roller.
Manual shutters 
Manual shutters are also known as push and pull. They provide a durable material and very little maintenance is required. It is commonly seen in marketplaces with an opening of less than 10 sq cm. It is manufactured from strips of steel that are hinged and interlocked to provide maximum security against theft and other natural occurrences such as weather elements like rain and wind.
Manual shutters are more suitable for areas where there are little usage and opening once or twice a week such as private warehouses or farming. Manual roller doors are spring assisted depending on curtain weight and size. Spring assisted doors are spring balanced in the Barrell on which the curtain door rolls around, and to adjust the spring must become rigid depending on the curtain height and weight.
Transparent roller shutter 
Transparent shutters can be used in a wide variety of businesses such as banks, retail, museums, where public access is not restricted, and high value items must be protected. These shutters can be operated automatically and are a very durable material. This is the ideal option if you want to display your products in your shop to customers so they know what you have on offer. It helps with visibility and keeps the entire place fully secure and protected.
These extremely robust shutters give very clear visibility when your premises are closed, allowing through 92% of daylight and providing a transparency of 83%. They are UV stabilised so the shutter won't turn yellow or discolour and will retain its exceptional clarity for several years. Transparent shutters are aesthetically pleasing, they allow more light to come through to an area after dark making them a popular choice for town centre conservation areas.
Double wall commercial roller shutters 
Double wall shutters are easy to function and offer a noiseless smooth operation and protection against burglars. They provide all the required functions of a roller shutter for a commercial business. Automatic roller shutters are made from a rust proof finishing and an e poxy powder.
Aluminium commercial roller shutter 
Aluminium roller shutters are more in demand now as they provide a good appearance at the business entrance. They have a long lasting life and perform all the security functions that are required. The aluminium is a lightweight material, making it very flexible for operating. These roller shutters are soundless when operating compared to other shutters which create a heavy noise while working. It allows for more privacy and a smooth operation. They can be installed on the garage door, windows, bar grills, and warehouse doors. They also require very little maintenance.
Fire rated shutters 
Fire rated roller shutters combine heat protection and fire integrity for places where a temperature rise rating is required. These shutters are designed to protect both the inside and outside of an opening from combustible and flammable materials. Fire rated roller shutters are flame and heat resistant and are suitable for both industry and retail properties, particularly in areas that are used as means of escape.
It is important to install fire proof shutters in your business to help prevent the spread of fire and prevent smoke from spreading to other areas. A fire shutter can prevent the fire for up to 1 hour. Fire shutters are the best in the industry and are a must for any business.
Shutters can be used in every type of business and are the ideal choice for protecting your premise and business against burglary, theft, and weather elements such as rain and stormy weather. They are available in different sizes, colour finishes, and are very beneficial for your business. The last thing you want is to be worrying about your business. it is something that every business should consider installing for peace of mind.