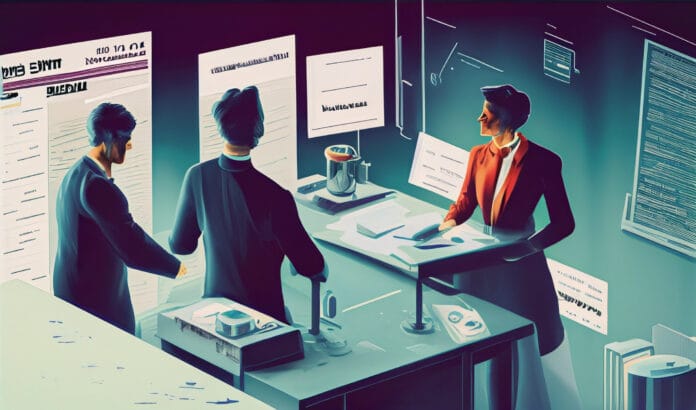 Direct deposit is a convenient, hassle-free way to pay your employees. However, it's essential to understand the benefits before using them. Before you can set up direct deposit, your employees must provide some information about their bank accounts and sign an authorization form to let you transfer money electronically. You can do this manually or use payroll software with direct deposit features.
Saves Money
Direct deposit saves money for small businesses by cutting down on the expense of printing checks. Checks require special paycheck paper and printer ink, which add up quickly and can take up a large portion of your budget.
Moreover, direct deposit eliminates the risk of checks getting lost or stolen. This reduces your company's potential for fraud, which can cost your business thousands of dollars each year.
It also saves you time and money when preparing payroll, as you won't need to write, sign, and mail paper checks to your employees. This means you can spend more time on growing your business and less on the arduous process of paying employees.
Once you've found a bank it's time to begin setting up direct deposits and how they work. You'll need your employees to give you information, such as their bank account and routing numbers. They'll need to sign an authorization form to allow you to transfer their funds electronically, and you'll need to create a direct deposit schedule that will ensure your payments are made on time.
Saves Time
A business that pays its employees through direct deposit can save time by automating many payroll-related tasks. This can include writing, signing, and delivering checks to employees, which can be labor-intensive.
It also reduces the risk of check fraud since payments are electronically sent to bank accounts, making them more secure than paper cheques.
Another benefit of direct deposit is that it makes it easier to monitor and review transactions online. This helps prevent errors and ensure everything is in order when you pay your employees.
In addition, it can help you stay on top of payroll taxes and deductions. You can then use this information to avoid penalties when it comes time to file your taxes.
Direct deposit can be a good option for many small businesses. However, there may be a setup fee to get the technology set up and a transaction fee when funds are processed to pay your employees.
Reduces Paper Waste
Compared to paper checks, direct deposit significantly reduces paper waste. This is a huge win for small businesses.
In addition to eliminating the need for printing and mailing, direct deposit saves money on payroll processing fees and helps limit environmental impacts. Plus, it saves trees by reducing the need for paper check stubs in closets and drawers.
Another benefit of direct deposit is that it allows employees to access their pay stubs and payment documents online. This is a significant step in the green movement and has been popular among employees.
For a business to use direct deposit, it first needs to collect the relevant information from each employee. Depending on the company, this can be done by emailing a downloadable form or asking employees to fill out an authorization form online.
After employees provide the necessary information, you must add it to your accounting or payroll software. Once your direct deposit authorization forms are in the system, you can upload them to your bank through your banking website.
Reduces Carbon Footprint
If you're looking for a way to reduce your carbon footprint, switching to direct deposit is the thing. It can reduce the amount of paper and energy used to ship and distribute money to employees.
For small businesses, this can mean massive savings and a considerable reduction in carbon emissions. A 10-person company that pays employees twice a month using checks produces 10.7 pounds of greenhouse gases yearly, equivalent to driving 37.9 miles in your car or eliminating 4.6 sq ft of forest land!
It also helps you keep your company finances on track by allowing you to predict when payments will leave your bank account. For example, if you must ensure that rent or loan repayment deadlines are separate from your payroll, you can plan your payroll and direct deposit schedule accordingly.
While direct deposit has some potential risks, these are generally small and easily managed. For instance, ensuring that your payroll details are sent to the correct party can help prevent cybercriminals from stealing money from your company's bank account.
Increases Security
Direct deposit is a safe and secure way to pay your employees. It's a process that transfers funds electronically between banks through the Automated Clearing House (ACH), which is a financial network for American businesses and their customers.
In addition to eliminating the risks of lost, stolen, and soiled checks, direct deposit ensures that your employees' wages are delivered directly into their bank accounts. This means they can easily access their funds without worrying about losing or securing them, which is particularly important for employees traveling, working from home, or on sick leave.
It also helps to reduce the risk of identity theft. The information on a paper check is much easier for thieves to get their hands on, so it's safer to transfer payments through ACH instead.
Small businesses can choose from several options regarding direct deposit, including payroll software systems or banks. Each option has benefits and costs, so choosing the best one for your business is essential.