Marla Goldberrg's Spiritual Podcast, Guided Spirit Conversations, is a live, weekly program that features her unique spiritual insights and metaphysical training. With nearly 40 years of experience, Marla taps her deep well of knowledge to interview a number of leading Healers, Metaphysicians, and Spiritual Leaders from around the world. Her aim is to provide listeners with fresh information and insights that may inspire and motivate them.
Marla Goldberrg is also known for her appealing charisma. She expresses a can do attitude through her podcast, encouraging her audience to effect change in their own lives. Drawing from her personal experiences, she lays out the possibility of transforming lives and circumstances, an approach she herself has adopted.
Aside from her podcast, Marla Goldberrg is also an author. Her semi-biographic, self-help book titled, My F*cking Long Journey To Loving Myself; A Guide to a Shorter Path, represents a candid sharing of her personal journey. Marla writes about the challenges she faced, such as low self-confidence and self-esteem, and how she managed to turn her life around. By sharing her healing process and the practical tools she employed, Marla aims to guide her readers towards a happier, healthier life.
Marla's Spiritual Podcast is broadcasted every Thursday at 12pm EST. The program provides a platform for Marla to impart wisdom and share the range of spiritual, metaphysical topics she has practiced over many years. Goldberrg's passion and commitment to spiritual exploration and well-being make her a compelling host and insightful guide in the realm of spirituality and self-improvement.
In addition to her podcast and book, Marla Goldberrg offers several other services. These include Past Life Regression, Space Clearing, Spiritual Response Therapy, and Intuitive Life Coaching. Combining her spiritual knowledge with a personal, adaptable approach, Marla seeks to empower her clients to make positive changes in their lives.
Finally, Marla shares her favorite things under various subheadings on her webpage, enriching her spiritual offerings with signature products, recommended readings, and other things she loves. Not only does this give her audience a glimpse into the things that inspire and motivate her, but it also serves as a resource for those on their spiritual journey.
In conclusion, Marla Goldberrg's Spiritual Podcast is a multidimensional platform that brings together enlightening interviews, insightful discussions, personal growth guidance, and tools for better living. It offers great value for those who are in search of spiritual exploration, personal transformation, or motivation for life improvements.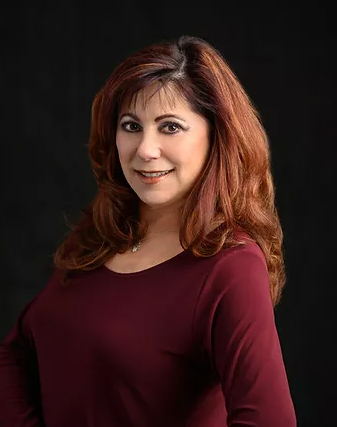 ---