Situated in the enchanting locale of Eureka Springs, Arkansas, Enchanted Soul serves as a sanctuary for the mystical and magical. Conveniently located on the bustling upper Spring Street, our one-of-a-kind retail emporium stands as a treasure trove for those seeking a unique shopping experience. Here, you'll encounter an eclectic range of offerings, from bohemian-inspired women's clothing to crystals that captivate the eye and stir the soul.

Our expansive inventory is meticulously curated to cater to a diverse clientele with varied interests. Whether you are in search of ethereal women's apparel that embodies the free-spirited boho ethos, or you are drawn to the mystical allure of our hand-selected crystals, rest assured you'll find items that resonate with your personal aesthetic and spiritual leanings. Each piece of clothing and every crystal has been chosen with an eye for quality and a sense of the magical, ensuring that our products serve as both functional items and cherished keepsakes.

In addition to clothing and crystals, Enchanted Soul proudly offers an array of metaphysical and spiritual products designed to enrich your life and deepen your understanding of the world's mysteries. From books and tarot decks to candles and essential oils, our selection aims to provide you with the tools necessary for spiritual growth and personal well-being. Moreover, our captivating art pieces and stylish home goods have been thoughtfully sourced to bring beauty and positive energy into your living space.

Enchanted Soul is not merely a retail store; it is an experience, a journey into the mystical realms of the soul. As you walk through our doors, you're not just entering a shop, but a space where your imagination can roam free and your spirit can find nourishment. We invite you to discover the Enchanted Soul difference, where each product is more than just an item—it's a gateway to a world of wonder and magic.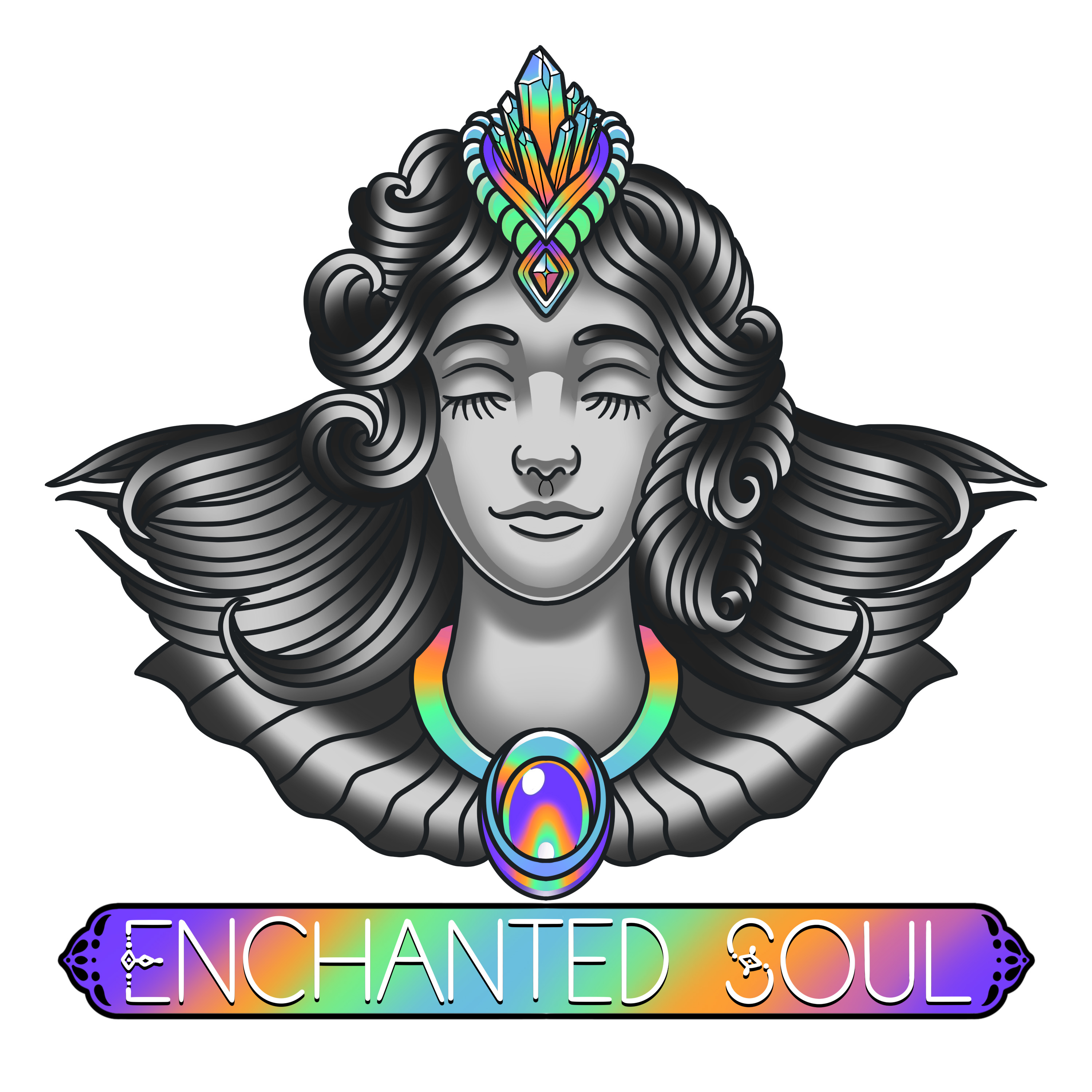 ---
Business address
Enchanted Soul
85 Spring St

,


Eureka Springs

,


Arkansas




72632




United States
---
Contact details
Phone:
4793636159
---