Dace Motor Group is a prominent used car dealership located in Stockport and Manchester. Known for its vast selection of used vehicles, the Dace Motor Group website offers extensive functionality, key among them being a Free Finance Checker, an option to sell cars, and a blog focusing on various automotive topics. They also emphasize on customer guidance where enabling JavaScript gets detailed instructions ensuring a smooth web browsing experience.
The company's inventory includes a variety of cars from brands such as Alfa Romeo, Audi, BMW, Citroen, Dacia, DS, Fiat, Ford, Honda, Hyundai, Jaguar, Kia, Land Rover, Lexus, Mazda, Mercedes-Benz, MG, MINI, Mitsubishi, Nissan, Peugeot, Porsche, Renault, Seat, Skoda, Ssangyong, Suzuki, Toyota, Vauxhall, Volkswagen, and Volvo. The range of vehicles offered caters to the diverse needs of customers, from 4x4s to 7-seaters, confirming Dace Motor Group as a comprehensive car supermarket.
Moreover, Dace Motor Group isn't limited to cars. Their offerings extend to used vans, maintaining the same broad brand representation as with their cars. Fresh stock availability and discounts on selected vehicles are among the service highlights.
Dace Motor Group doesn't stop at just offering vehicles for sale. In-depth finance options are an integral part of their service, providing clear explanation around car financing, valuation, part exchange, upgrading cars, and addressing credit-related issues. These comprehensive financial services allow customers a greater degree of flexibility and understanding when purchasing a vehicle.
Moreover, the inclusion of a 'Click and Collect' service indicates that Dace Motor Group adapts to modern customer expectations. This type of service is important in the present COVID-19 circumstances, offering a contact-free method of vehicle collection, which adds to customer convenience and safety.
Finally, the dealership's commitment to maintaining the level of client support is evident in the career opportunities they offer, striving to produce a team of industry experienced professionals dedicated to customer assistance.
In conclusion, Dace Motor Group provides a robust inventory of vehicles bolstered by comprehensive financial advice and modern services to create a well-rounded and customer-centric car buying experience.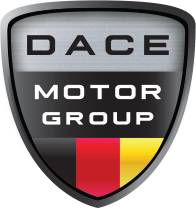 ---
Business address
Dace Motor Company Ltd
Greg Street, Reddish

,


Stockport

,


Sk57bs




United Kingdom
---
Contact details
Phone:
0161 4770 7056
---