Property & Spain
Property for sale in Spain, house, homes, villas, flats & apartments.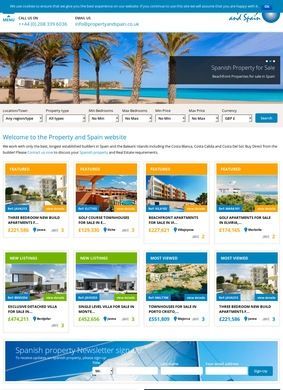 Spain Overtakes America as Second Most Popular Tourist Destination https://t.co/3Na7hkBvet
RT @TaylorWimpeyEs: British Airways stepping its operations at Gatwick, with summer 2018 is set to see the airline's biggest... https://t.c…
RT @BricksAbroad: Headed into the #Pyrenees and found #snow today. Discovered #Camprodon, #Setcases & #Vallter2000, real gems & easy drive…
Rate Property & Spain!