Vegas Odds is an online platform providing updated stats for bettors across a diverse range of sports. Providing information on the latest Las Vegas Odds, Lines, and Spreads, it serves as a comprehensive guide for any sports betting enthusiast looking for reliable data.
The platform covers a vast array of sports, including NCAA football, NBA, NHL, MLB, and NFL, among others. This allows users to get quick information about Las Vegas Odds and more on different sports all in one place, thus offering a user-friendly and easily navigable site for visitors.
Vegas Odds also has sections dedicated to futures betting and key events, such as Super Bowl LVIII and the NFL Draft, further providing convenience and wide options for bettors. Moreover, the site offers a quick look into upcoming matches across different games, which could be a valuable source of information for bettors. Notably, some of the recent listings include games involving teams such as Real Salt Lake, River Plate, Galatasaray, and more.
For those interested in different betting websites, Vegas Odds provides ratings and limited time offers available on these platforms. At the time of this review, the site recommended several betting sites, giving them ratings out of 10 and showcasing the signing bonuses currently offered by the platforms.
However, Vegas Odds falls short when it comes to comprehensive analyses and insights into the games and lacks options for direct betting. It seems to be a platform mainly for information gathering, making it a go-to resource for bettors rather than a betting platform itself.
Overseeing this, Vegas Odds remains a comprehensive platform for getting up-to-date and quick stats about odds in different sports. It can serve as a valuable starting point for bettors, given its wide sports coverage, futures and odds section, and a summary of upcoming matches.
Verdict: Vegas Odds provides a range of information to assist sports betting enthusiasts in making informed decisions. Its simplicity and user-friendly nature enable any bettor, beginner or expert, to navigate through updated Las Vegas odds, upcoming games, and recommended betting platforms with ease.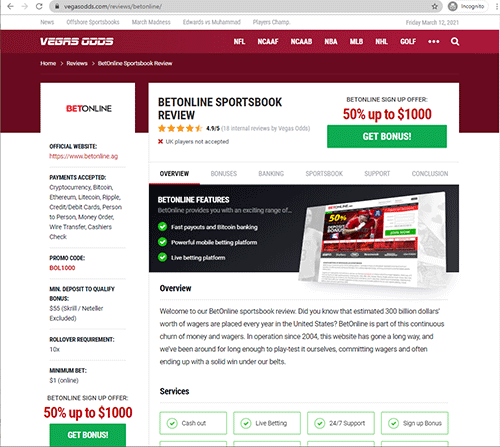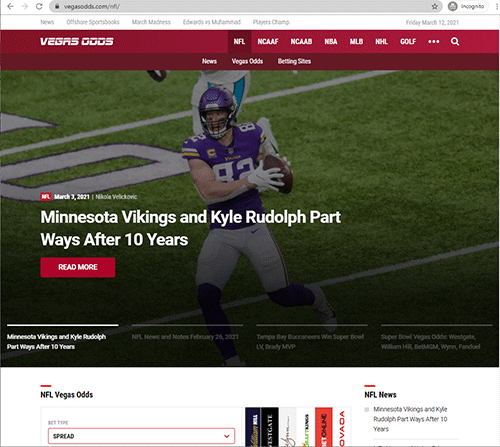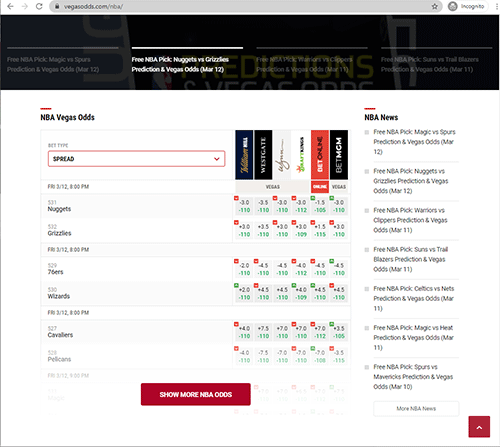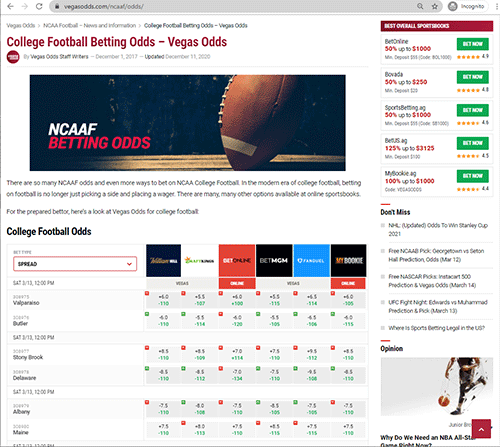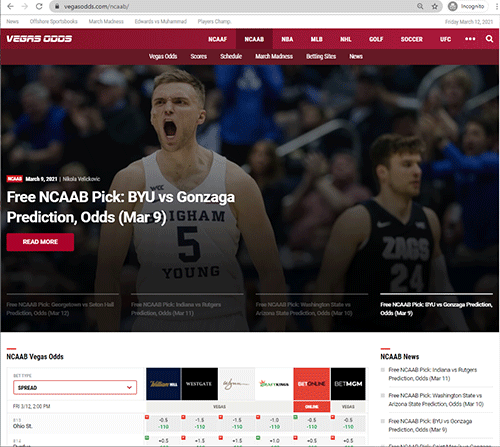 ---
Business address
VegasOdds.com
United States
---