Gymnastics Direct is a prominent provider of gymnastics equipment catering to various training and competition needs. With a comprehensive selection of gymnastics apparatus, the firm attends to a range of gymnastic activities and different customer groups, including professional gymnastics and young gymnasts.
The company's extensive product repertoire covers numerous options in gymnastics apparatus like balance beams, floors (both rhythmic and artistic), freestanding apparatus, and gymnastics bars. The gymnastics bars' array notably contains high bars, parallel bars, and uneven bars. Additionally, they provide pommel rings, springboards, trampolines, tumbling and tracks, and vault apparatus, enabling customers to choose from various equipment based on their individual training needs and preferences.
In the sphere of gymnastics mats, their offerings are equally varied and quality-focused. They supply crash mats, landing mats, FIG mats, floor mats, gym pits, and jersey mats to cater to athletes' varied requirements, providing optimum support during the intense training and competitive routines.
Their AirTrack equipment, foam gymnastic aids, and foam shapes focus on training and kids' gymnastics. The array of coaching equipment facilitates effective training sessions, while the foam shapes and aids prove useful in demonstrating moves and assisting learners effectively. The company also offers home training apparatus, underlining their commitment to catering to the needs of learners at all levels, regardless of the venue of their training.
Gymnastics Direct offers a special range of kids' apparatus and kids' balance beams, giving much-needed importance to budding gymnasts. Their wooden range enhances choices for customers who prefer a classic touch in their gymnastics gear.
Their online platform allows for easy purchase and provides detailed information on each product range. An exclusive Alice Kinsella range is also available with a 10% discount on select offerings such as the balance beam, kip bar, and handstand bars.
In sum, Gymnastics Direct is a comprehensive one-stop-shop for gymnastics equipment. Its wide range of high-quality products caters to different gymnastics disciplines, making them a reliable choice for customers looking for training and competition gear. This combined with their convenient online purchasing platform, makes them an appealing choice for gymnastics enthusiasts worldwide.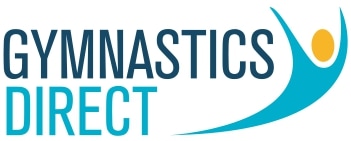 ---
Business address
Gymnastics Direct
Unit 1, Grosvenor Industrial Estate, Grosvenor St

,


Ashton-Under-Lyne

,


Greater Manchester




Greater Manchester




United Kingdom
---
Contact details
Phone:
0161 214 8724
---