Eye Candy Media delivers high-quality web design and marketing services at an affordable rate to small and medium-sized businesses, helping them to thrive in the competitive online world.
While many other agencies have come and gone, they have stood the test of time. Since its founding in 2004, the company has built over 800 websites to help their clients grow their businesses, audiences and revenues online. During this time, Eye Candy Media has established a reputation for delivering outstanding work, creating websites that engage audiences and enrich their experiences.
Expertise
Eye Candy Media is driven by a small, talented team of designers and developers with vast experience of working on an extensive range of projects. They are specialists in the field of website development and SEO, and know the most impressive websites are rooted in smart design that encompasses a clear vision.
As web design and search engine experts, Eye Candy Media has the skills and expertise to help ensure your website makes a great impression. This includes using smart design techniques and the right colour scheme and imagery.
In a continually evolving digital landscape, staying current is essential. Change doesn't happen overnight, which is why the design agency's developers are continually researching the latest and emerging trends in the web design industry.
Why Choose Eye Candy Media?
Here are some of the reasons why Eye Candy Media stands out from the rest of the pack.
1. They do more than create beautiful websites that look fresh, current and are easy to navigate. They design sites that search engines love. 2. Small, agile teams focused on you. 3. Proven track record in website development and SEO. 4. Fast turnaround times and ongoing support. 5. Excellent design experience at an affordable price. 6. Results-driven service to help you succeed.
Services
To help businesses succeed in the business world, Eye Candy Media has three core services. They ensure their clients' websites are powerful marketing and advertising tools.
Web Design
Custom web design solutions that are visually appealing and help clients to expand their reach.
Mobile Web Design
Design and build websites that allow you to engage with mobile users. Mobiles are now the most popular way to browse the internet, and mobile-friendly websites can play a huge factor in whether a business enjoys success online. You can't afford to lose customers because your website doesn't work on their mobile devices.
SEO (Search Engine Optimisation)
Strategic and organic use of keywords to optimise your site, ensuring it is easily found by the audiences you want to reach.
Contact Eye Candy Media
To find out more about how Eye Candy Media can help your business call 07 5500 6465. Alternatively, send an email to [email protected].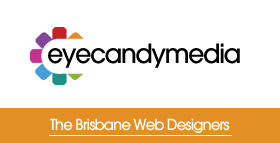 ---
Business address
Eye Candy Media
Level 27, 32 Turbot Street

,


Brisbane

,


QLD




4000




Australia
---
Contact details
Phone:
07 5500 6465
---