Digital Meal is a comprehensive SEO and Digital Marketing Agency based in Perth. They offer a vast array of services including search engine optimization (SEO), Google Ads, social media management, eCommerce, web design, and branding. The company prides itself on open communication, offering clients a variety of means to engage with them, such as in-person meetings, phone calls, emails, and virtual meetings via Google Hangouts or Skype.
The client engagement process is methodical and exhaustive. It begins with an introductory meeting where the agency introduces itself and delves into the client's business details. Understanding business modalities such as operation style, margin details, business goals, and more, are central to their client engagement approach. This comprehensive understanding allows them to exactly pinpoint the client's success drivers.
After the meeting, the agency evaluates the client's needs and figures out the value they can provide. A key service principle at Digital Meal requires all initiated projects to fulfill a minimum value criteria before they can proceed with providing a proposal. Upon client's acceptance of the custom proposal, the Digital Meal team launches the project.
The agency ensures a transparent work process where clients are informed about every detail regarding the strategy and its implementation. This commitment to maintaining open communication with clients sets Digital Meal apart from some competitors in the digital marketing space.
Contacting Digital Meal is easy and the company is reachable through various platforms. Clients can reach out via phone or directly email them at hello@digitalmeal.com.au. They also maintain several social media platforms, including Facebook, Instagram, LinkedIn, and TikTok, suggesting a robust online presence.
In conclusion, Digital Meal positions itself as a modern and thorough SEO and Digital Marketing Agency. Their comprehensive range of services combined with their commitment to open communication and transparency promises clients an in-depth understanding of their business needs and a marketing strategy tailored to their specific goals.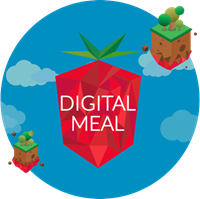 ---
Business address
Digital Meal
1/27 Augusta St

,


Willetton

,


WA




6155




Australia
---
Contact details
Phone:
1300 889 351
---